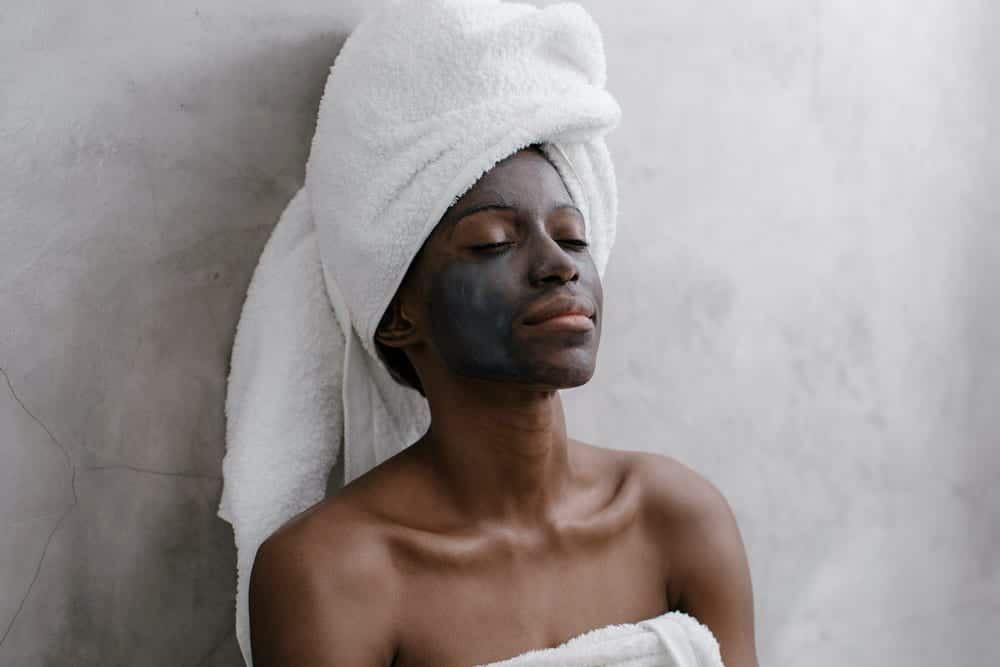 You've probably noticed that spending so much time inside has resulted in the skin on your face becoming dry and irritated.
Normally at this time of year we are starting to get into the outdoors more often and the gentle increase in UV light at this time starts to show as a glow in our skin. However, being stuck inside doesn't mean that you can get away without SPF. Sunlight and UV rays still penetrate through glass and can cause skin ageing and pigmentation damage. Do get outside when it's safe to do as it will help to top up natural Vitamin D levels and promote a sense of wellbeing.
Not sure if your skin is dry or dehydrated, check out this blog to discover the difference and how to correct them.
How to tell if your skin is dry or dehydrated
If you're anything like us, you're running out of your favourite serums and creams too. Many of our stockists are clinics who have sadly closed their doors but are offering online consultations and prescriptions. This could be a great time to get some free advice. Get in touch with us if you would like us to connect with a professional in your area.
You can eek out your usual skin care regime by trying age old home remedies. Many Europeans use olive oil to cleanse and try to nourish your skin with a mask by mashing up half an avocado and teaspoon of honey. Plain yogurt and honey will get your skin glowing too.
How to protect from the glare of blue light
At the moment many of us are spending much time using our computers and digital devices which is clinically shown to be particularly bad for our skin1. Electronic devices emit a blue light called HEV light which is a known cause of ageing and pigmentation. For a cheap fix, you can now buy blue light shields for phones, tablets and computers. It's also worth checking your phone to see if it has a setting that disables the blue light in favour of a yellow light too (sometimes referred to as night mode). Even your skincare products can protect from these damaging rays too – antioxidants in particular are extremely effective at protecting the skin from free radicals and environmental damage.
Avoid chapped, itchy hands
Washing our hands regularly to prevent contamination will cause many of us to suffer from dry, itchy, irritated skin. Try a gentle scrub by combining oatmeal or sea salt with olive oil to remove dead skin cells to reveal softer skin beneath. Make sure that you dry them carefully and apply a nourishing cream. A good tip is to add cream before putting on rubber gloves when washing up as heat from the water will help the cream to be absorbed more readily.
Which foods and supplements will nourish your skin during lockdown?
It's been difficult to buy the foods that we would regularly buy and you're probably missing eating out at your favourite restaurant. Try to opt for healthy wholesome foods when possible.
Drink plenty of water and add omega 3's to your diet whether in the form of fish, seeds and nuts or in supplement form, Aliol is a vegan omega 3 combining DHEA and EPA to give maximum benefits.
Adding fermented foods to your diet such as pickles, sauerkraut, kefir and kombucha help to support a healthy biome to have your skin blooming from within.
Avocados can be your face saviour on the inside as well as on the outside. They're' full of skin loving fats and a natural moisturiser which can help to boost your skin's Natural Moisture Factor.
Skin Perfecting Complex is a vegan collagen boosting formula which is loved by our customers. Packed with plant calming botanicals, adaptogens and good bacteria to calm and alleviate stressed skin. It has been created to soothe inflamed conditions including eczema, rosacea, acne and hormonal break outs.
Collagen Shots and H3O Hydration work together to hydrate and nourish your skin from the inside out. Collagen Shots is well known for improving overall skin health and hydration levels to provide a natural glow and reduce inflammation. It's almost pure protein; an important ingredient for fighting viral and bacterial infections.
Part of this blog was featured on Your healthy living magazine.
1Can Light Emitted from Smartphone Screens and Taking Selfies Cause Premature Ageing and Wrinkles