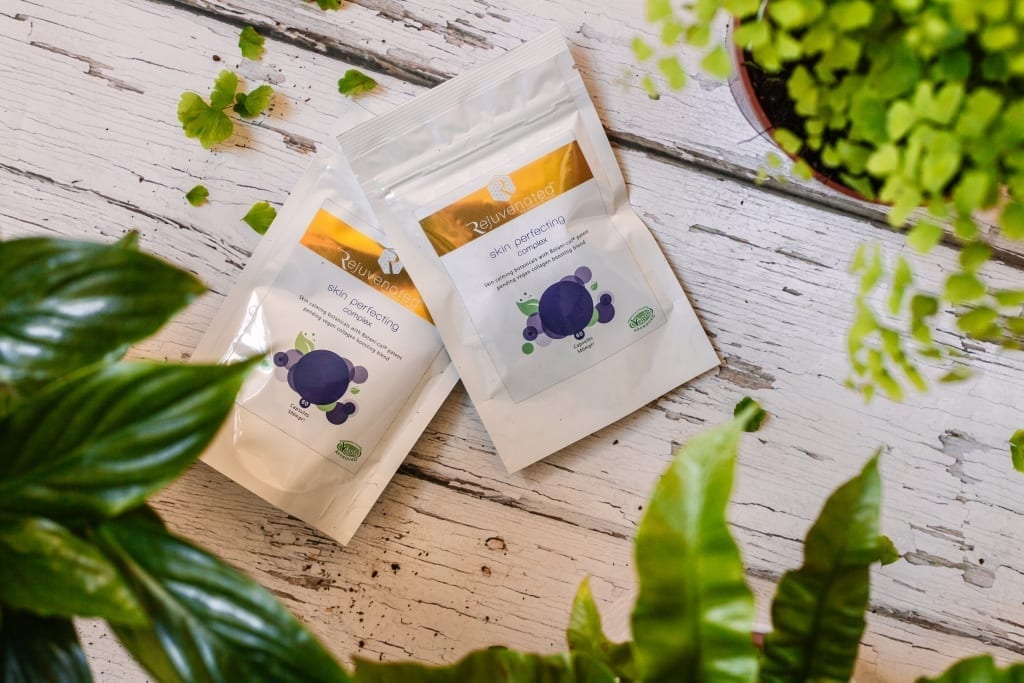 The launch of Skin Perfecting Complex has created a lot of excitement within the beauty industry and also with our customers. It's revolutionary formula offering a plant based complex with many active ingredient.
We've been overwhelmed with questions from the press and here we put their questions to our founder, Kathryn, to share more about the background to Skin Perfecting Complex.
Why did you decide to launch a vegan collagen?
There are growing numbers of our customers who follow a plant based diet and we were frequently asked if offered a vegan collagen. As collagen is animal/fish based we researched the concept of creating an ingredient which would give the same benefits from plant sources.
Tell us a little about this innovative new ingredient Botani-col
We are excited to be launching Botan-ical, it's the first ever collagen boosting blend for vegans (patent pending). It is a vegan fusion which mirrors the ratio of amino acids that make up collagen. It's wonderful to be able to have a supplement that is suitable for all dietary types.
Skin Perfecting Complex has a number of potent ingredients in it. Which is your favourite?
This is such a difficult on as I love each ingredient. They were all on my wish list and we are delighted that they work so incredibly well together. It includes our patent pending Botani-col, ashwagandha, gota kola, nettle leaf, seabuckthorn and MSM with minerals and antioxidants. The feedback from our testers has been incredible.
Can you take Skin Perfecting Complex with any other supplements?
As with all our products, Skin Perfecting Complex has been created to compliment the rest of our range. It enables anyone who follows a vegan diet to benefit from the amino acid proteins in collagen. It's also the perfect boost for those who want to refine and reduce blemishes and polluted skin.
What are the main benefits we'll see from these capsules?
To promote collagen synthesis from within and to reduce blemishes and redness from rosacea and broken capillaries.
Are there any side effects?
Skin Perfecting complex is totally natural. However, with all supplements, we would recommend that if you are on medication, pregnant or breastfeeding that you consult your doctor or health care practitioner.
Discover more about Skin Perfecting Complex