With over forty years' experience in the industry, Kathryn Danzey is a firm believer that inner health leads to outer beauty.
"Wellness has always been in Kathryn Danzey's DNA." Sheerluxe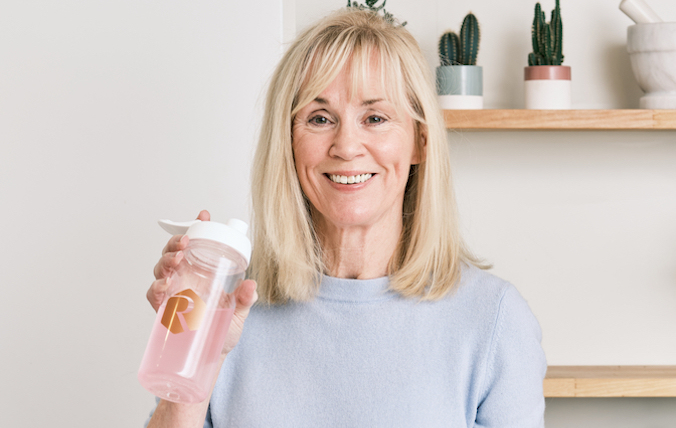 Kathryn's passion for health and beauty started when she was just 16. Originally specialising in holistic therapy, Kathryn went on to study nutrition to learn how raw ingredients could affect your general wellbeing and skin. In 2000, Kathryn pioneered the introduction of technical equipment into training within the beauty industry.
After working with the President of the French Dermatological Society, she started to develop protocols where she incorporated technology within treatments to stimulate the production of collagen. It was during this time that Kathryn experienced her 'lightbulb' moment:
"Clinical trials had been carried out to show the optimum level of collagen per serving was 10,000 mg. However, as collagen could only be bought in a tablet form, this meant taking 20 capsules a day. It was at this stage that I came up with the concept of creating a drink with 10,000 mg of collagen. If I really wanted and needed this product, I knew other people would too."
Kathryn spearheaded the concept of 'beauty from within' and is widely considered to be a leading expert within this field. She founded Rejuvenated in 2003 and launched Collagen Shots, the UK's first high potency collagen drink. To date, Rejuvenated has sold over 15 million shots worldwide.
"After launching the supplement brand Rejuvenated in 2003 — which offers help with hormonal imbalance, protein intake and immune function — much of Kathryn's work has been dedicated to finding ingredients and methods to improve human health." Luxury London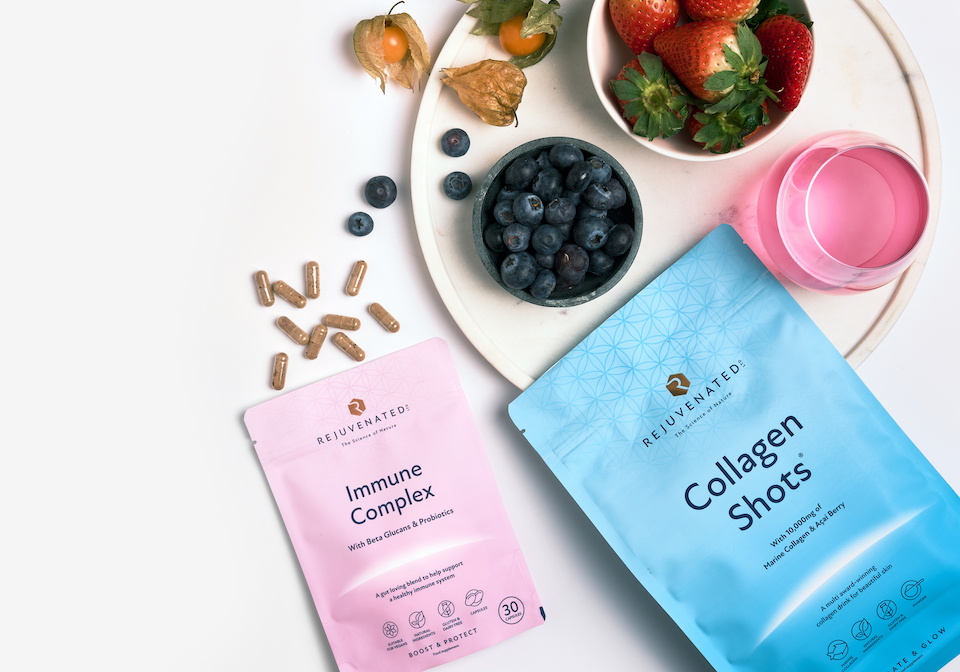 Today, Rejuvenated is a groundbreaking market leader within the beauty and health industry. Its cutting-edge formulas contain a unique blend of natural and active ingredients to ensure maximum efficacy from the inside out. Each supplement is formulated with 100% traceable and ethically sourced ingredients. Kathryn continues to push the boundaries in boosting general health and longevity; the ever growing range contains high potency collagen and hydration drinks plus antioxidant-based formulas, gut health boosters and vegan protein powders. To date, Rejuvenated has won over 90 awards and the products have been featured in publications including Vogue, The New York Times, ELLE, Good Housekeeping, Daily Mail, Woman and Home, The Times, and many more.
In 2019, Kathryn condensed 40 years of experience into a book called 'The Youth Plan.' The award-winning book contains Kathryn's top tips and secrets to becoming more youthful, healthier and happier. Within the book, Kathryn outlines a clear and concise four-week plan to kick start your youth boosting journey. Key chapters include the importance of sleep, hydration, strength, meditation, stress, nutrition and of course supplements.
Kathryn runs Rejuvenated at home in Yorkshire alongside her husband Rob, son Russ and daughter Lois. She regularly provides quotes for publications on wellbeing, supplements and nutrition. Most recent coverage includes Health & Wellbeing, Natural Health, Daily Mail, Daily Express, Women's Health, Fit and Well, Sheerluxe and Women's Fitness. In addition to running the business, Kathryn is a Health Coach at the Institute of Integrative Nutrition and a member of the UK Health Coaches Association.