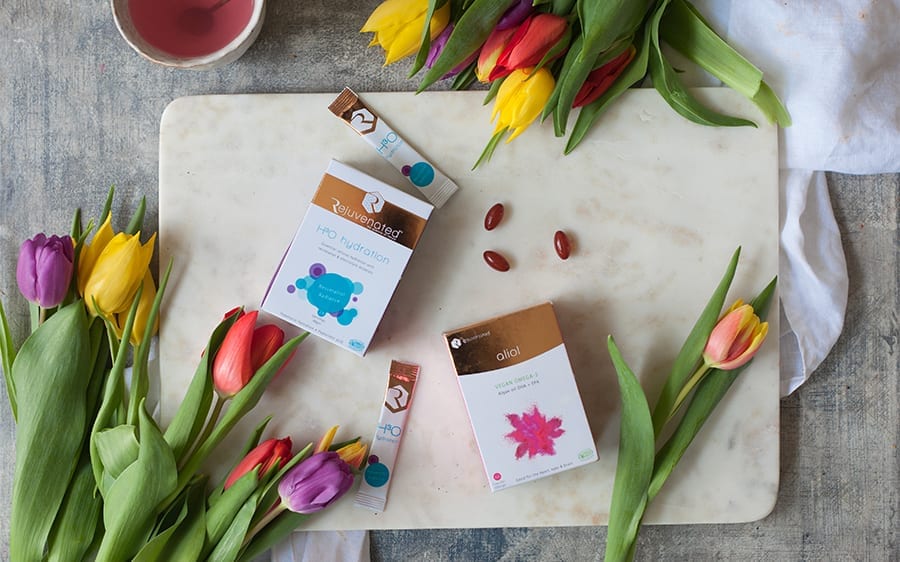 When it comes to the beauty industry, many of us focus on looking our best – on smoothing out fine lines and wrinkles, blurring imperfections, or by appearing longer, leaner and fitter than ever before.
Yet, why not think outside the box by targeting brain health with beauty supplements and treatments? By giving thought to the health of our brains, we won't just look good, but we will feel good – and more youthful – too!
Happily, many of the supplements and foods which are recommended for brain health (think omega-3s and healthy fats) are also linked to radiant, youthful skin. Here are our top tips on achieving brainy beauty:
1) Omega-3s
One of the most famed brain boosters is oily fish, such as salmon, sardines and mackerel. This is because these fish are rich sources of omega-3 fatty acids (more than half of your brain is made up of fats), which is needed to build brain and nerve cells, as well as support learning and memory. Eating more omega-3s is also thought to improve mood and even slow the progression of age-related diseases.
Happily, eating plenty of omega-3s is just as good for your skin and hair as it is the brain! For starters, omega-3s can help to plump up and nourish, resulting in softer, smoother and more youthful skin. Omega-3s are also known anti-inflammatories, meaning they will help to prevent ageing and soothe any skin conditions or complaints.
However, if you are vegan or vegetarian, you can still find a way to enjoy your omega-3s by snacking on nuts and seeds.
2) Hydrate
Our brains also contain plenty of water, which means that it is crucial to stay hydrated for sharp, focused and clear minds. In fact, studies have shown that our brains and bodies are negatively affected when we are dehydrated for just a few hours.
To keep your brain strong and healthy, try to drink plenty of water throughout the day (ideally two litres or more – it can help to add slices of fresh fruit or mint if they don't like the taste of plain water!). Of course, this can also help with skin health, too, and can keep faces looking fresh, plumped up and dewy.
For an extra boost, our H30 Hydration supplement is packed with electrolytes, which help to replenish the body's water supplies from the inside, out. It can even leave you with glowing, healthy skin. This supplement is especially handy if you love to exercise, as the electrolytes can help to replace anything lost through sweat! Discover H3O Hydration.
3) Vitamin C
Vitamin C is another crucial ingredient in the fight for a healthy brain. In fact, eating plenty of this antioxidant (found in foods such as broccoli, red pepper, kiwis, oranges, tomatoes and strawberries) can fight free radicals and has been shown to protect against diseases such as Alzheimer's.
By eating plenty of this superfood, you will also enjoy a skin boost, too! Vitamin C can help to boost collagen production, helping to smooth out wrinkles. It can also help to fight free radical damage.
4) Blueberries
These super berries are one of the healthiest foods on the planet, and can help to keep us looking younger – and our brain feeling strong and healthy!
Blueberries (as well as other dark berries, such as blackberries) contain anthocyanins, which are special plant compounds which boast both anti-inflammatory and antioxidant effects. These same antioxidants can protect the brain (and the skin, for that matter) against oxidative stress and inflammation. Some studies have even shown that blueberries may help to improve our memory!
For an extra boost, blend frozen, wild blueberries into a smoothie with our Protein Smoothie in the morning – protein is key in optimising brain function.
5) Green Tea
Studies have shown that caffeine (yes, even that found in coffee!) can give our brains a much-needed boost by improving focus and alertness. However, green tea stands out more than your average caffeinated drink – it's rich in L-Theanine, which helps you to relax without making you feel sleepy, and is also rich in antioxidants to prevent brain decline.
If you don't enjoy sipping on green tea, then why not add a scoop of our Protein Smoothies to your breakfast? As well as being rich in plant proteins and fibre, each serving of Protein Smoothie also contains green tea to boost metabolic rate and fat burning. It's a great afternoon pick up. Protein Smoothie.