Serves: 2
Prep 15mins, Cook 15mins
393 kcals / serving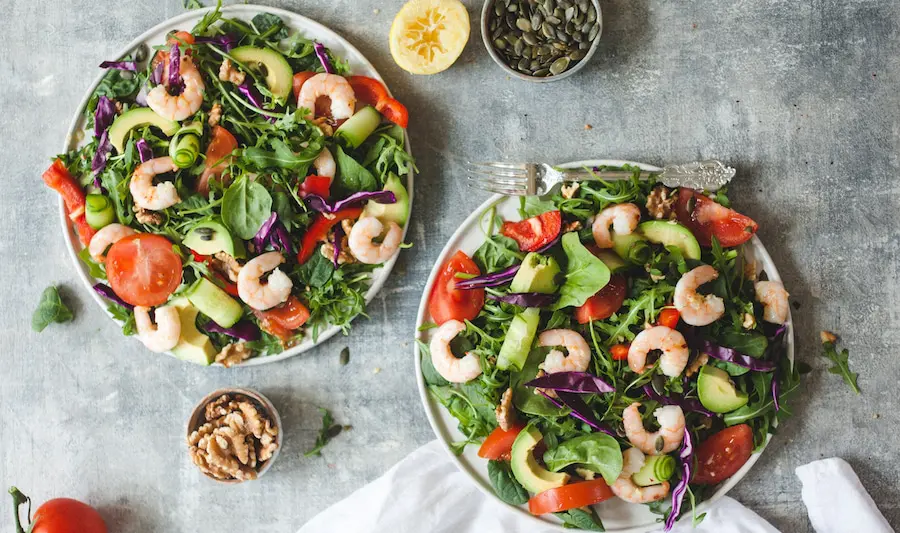 Recipe Info
A super quick yummy dish from a selection of recipes in the Youth Plan as recommended by Health and Wellbeing Mag. "Feed your face... Nourish your body with these nutritious recipes that have been created to help you life life to the full.
The Youth Plan
Instructions
Step 1 -
Marinade prawns in the above ingredients for 1/2 hour.
Step 2 -
Lightly fry the marinated prawns until cooked through, before serving with a super vitamin salad or gently simmered dark green vegetables.
Ingredients
400 g Prawns - fresh or full defrosted
2 tbsp Grape seed oil
1/2 Lemon or for more zing add lime
2 Garlic cloves
1 Cm Cube ginger chopped
1 Chili pepper (optional)
Parsley chopped