Serves: 1
Prep 10mins
128 kcals / serving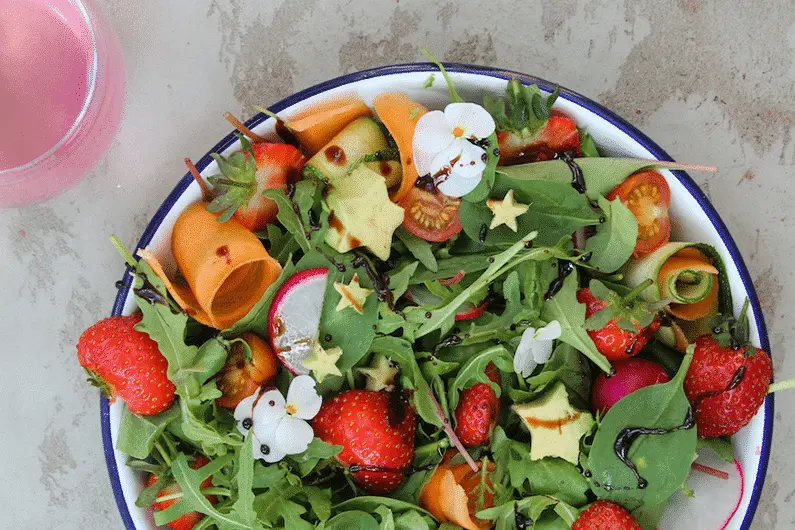 Recipe Info

A pretty strawberry salad that you can enjoy at any time of year. Samantha Hadadi from The Nourished Naturally adapted one of her recipes for us to make this stunning yet simple quick to make salad.

Instructions
Step 1 -
Place leaves in bowl and scatter on all other ingredients.
Step 2 -
Top with balsamic vinegar if desired.
Ingredients
1/4 Avocado
1 Carrot
2 cup Green leaves
2 Radishes, sliced
4 Strawberries
3 Strips courgette