Serves: 2
Prep 5mins, Cook 15mins
359 kcals / serving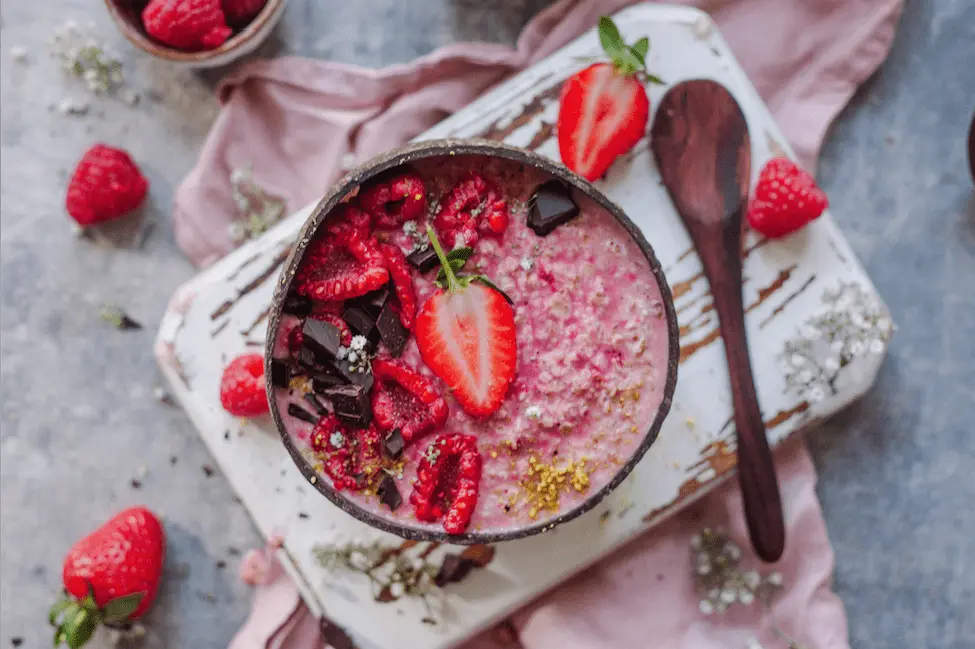 Recipe Info

If you find porridge leaves you hungry an hour or so later then pack in some protein to keep the munchies at bay until lunch time. We adore the passion in this delicious Strawberry Protein Smoothie Porridge. It's a basic porridge with a boost of Protein Smoothie and topped with delicious fruits and dark chocolate.

Instructions
Step 1 -
Put the oats in a saucepan, pour in the milk or water and sprinkle in a pinch of salt. Bring to the boil and simmer for 4-5 minutes, stirring from time to time and watching carefully that it doesn't stick to the bottom of the pan. Or you can try this in a microwave. Mix the oats, milk or water and a pinch of salt in a large microwave-proof bowl, then microwave on High for 5 minutes, stirring halfway through. Leave to stand for 2 minutes before eating.
Step 2 -
Stir in Strawberry Protein Smoothie.
Step 3 -
To serve, pour into bowls, top with berries and dark chocolate.
Ingredients
350 ml Almond milk
sprinkle Berries & dark chocolate
100 g Oats- gluten free
1 scoop Protein Smoothie (strawberry)
350 ml Water