Serves: 2
Prep 15mins
Easy to make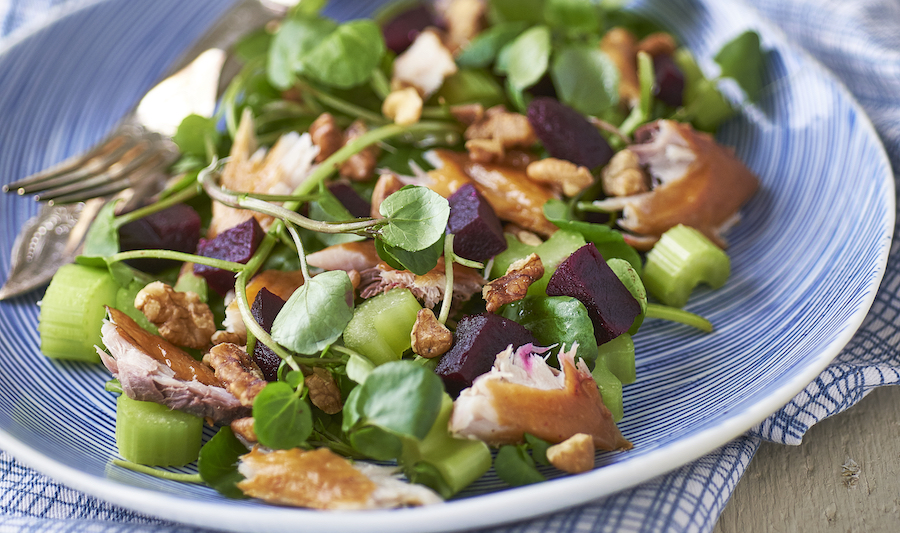 Get your fill of Omega-3 with this tasty recipe. Mackerel is a none expensive power packed nutritious fish. Vamp it up with antioxidant rich vegetables and a few brain boosting walnuts.
Instructions
Step 1 -
Arrange watercress and spinach in a bowl
Step 2 -
Add chopped celery, beetroot, walnuts and mackerel
Step 3 -
Finish with dressing.
Ingredients
2-3 cooked mackerel fillets
2 small beetroot, chopped
4 sticks celery, chopped
75g walnuts
100g watercress
125g spinach
Salad dressing or olive oil, mixed with lemon and garlic to taste.