Serves: 2
Prep 15mins, Cook 20mins
Easy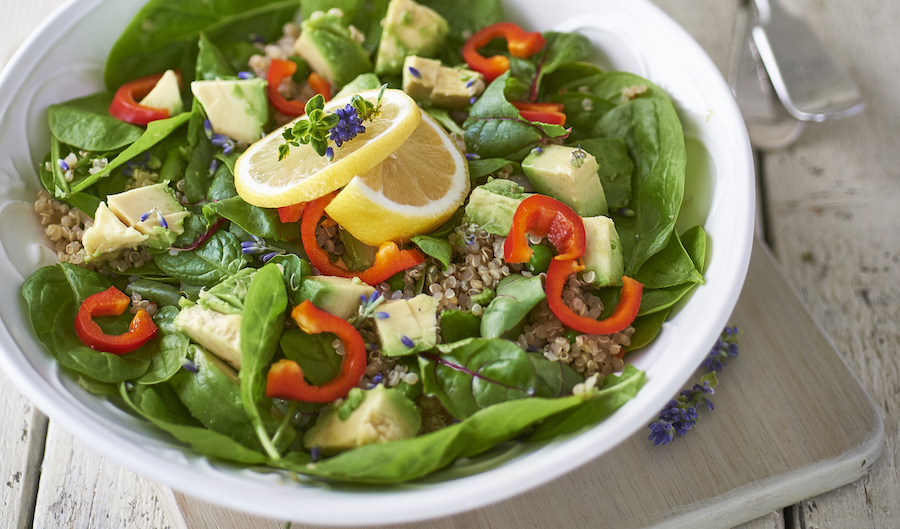 A delightfully fresh and energising salad packed with foods high in antioxidants. Swiss chard is considered to be the green leaf which contains the most highly dense nutrition. This salad is a perfect for a summers day treat.
Instructions
Step 1 -
Add quinoa to boiling water along with the bouillon
Step 2 -
Turn down the heat and simmer for 15-20 minutes, cooking until softened and all the water has been absorbed.
Step 3 -
Meanwhile prepare and chop the vegetables
Step 4 -
Drain the quinoa, toss in the vegetables and drizzle over the juice of half a lemon
Ingredients
250g quinoa
500ml boiling water
1 tsp bouillon
1 onion chopped
1 pack Swiss chard, chopped
1 pack spinach
1/2 red pepper deseeded and chopped
Dietary info
This recipe is suitable for vegans and vegetarians