Serves: 10
Prep 30mins, Cook 278mins
29 kcals / serving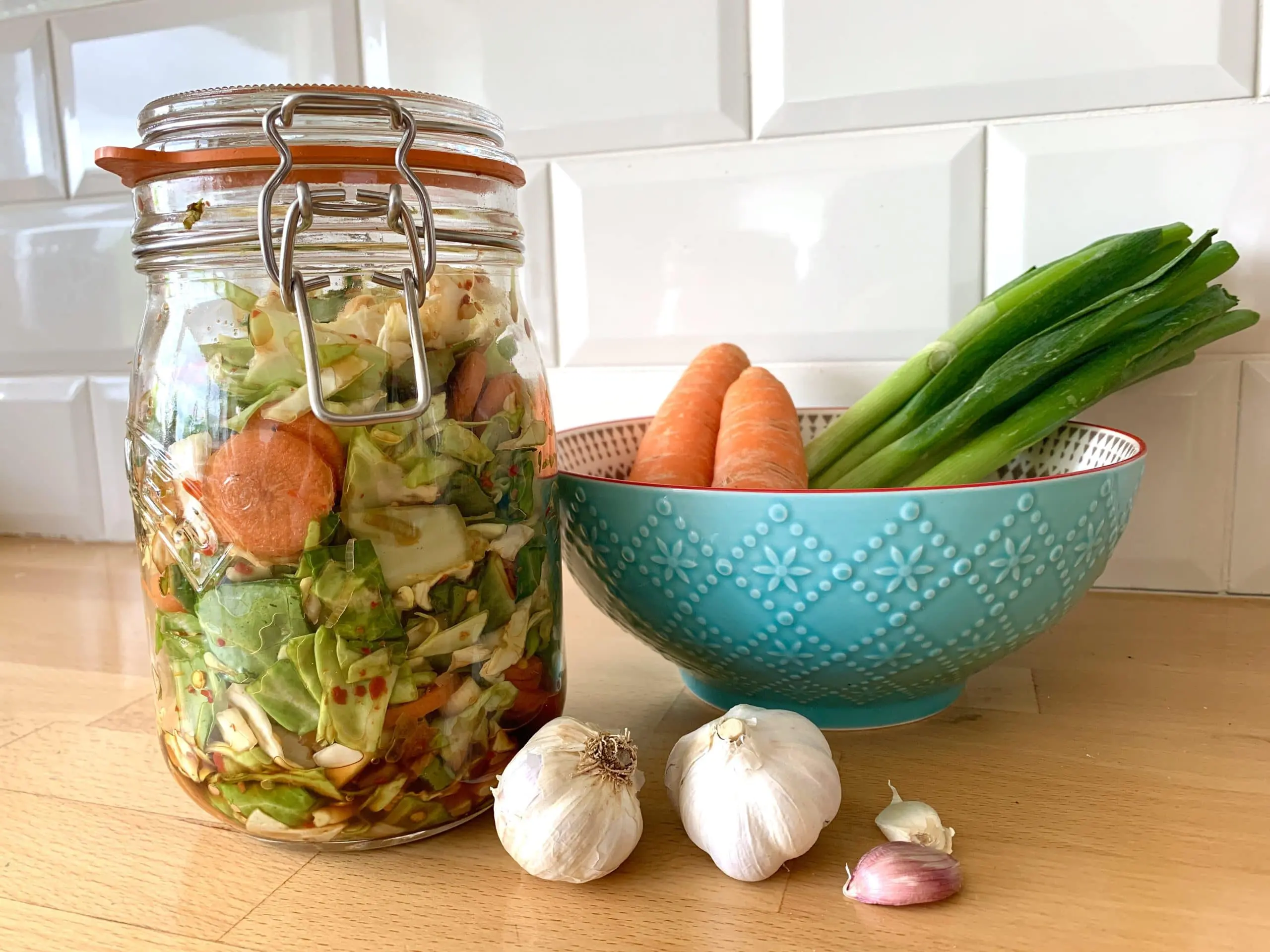 Recipe Info

If you love kimchi but you wouldn't know how to create a fermented this easy kimchi will have you jumping for joy. It packs a huge whack of healthy bacterial to keep your digestion happy and giving your immune a little gentle boost at the same time.

Instructions
Step 1 -
Finely shop napa cabbage. Place into a large bowl and fill with water. Mix in 1 tbsp of salt and leave to soak for one hour. Whilst it soaks make the kimchi paste by mixing the garlic, ginger and tamari sauce together in a small bowl. Generously sprinkle with black pepper and stir together.
Step 2 -
Rinse the cabbage under cold running water and drain. Return to a large bowl and add the carrots and onions. Now stir in the kimchi paste. Pack into a sealed jar and leave to ferment at room temperature overnight, then place in the fridge. The kimchi can be kept in the fridge for up to two weeks, with the flavour improving the longer it is left.
Ingredients
1 Napa cabbage
7 Spring onions
3 Carrots sliced
4 tbsp Tamari soy sauce
3 Cloves garlic, crushed
1 Piece ginger approx 1 inch cubed
2 tbsp Chili flakes
1 tbsp Salt
1 Black pepper - sprinkle