Serves: 6
Prep 20mins, Cook 60mins
149 kcals / serving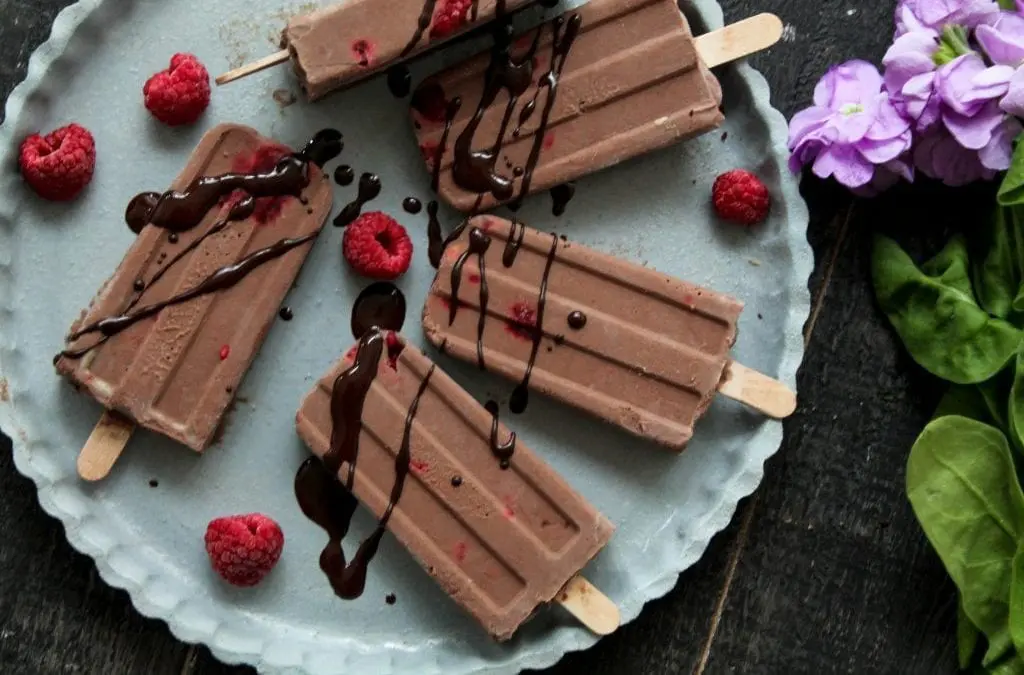 Recipe Info

A gorgeous afternoon treat that's full of wholesome loveliness.

Instructions
Step 1 -
Place all ingredients apart from the raspberries into blender and blitz until smooth. Taste and adjust the sweetness/chocolate accordingly.
Step 2 -
Spoon into lolly moulds, leaving a small amount of space at the top and drop some raspberries in (you can use frozen ones). Use a spoon to push some raspberries to the bottom of each lolly to disperse evenly.
Step 3 -
Place in freezer over night to firm and remove 10-15 minutes before eating.
Step 4 -
Drizzle with melted chocolate. Enjoy!
Ingredients
1 1/2 tsp Agar agar
1 scoop Chocolate Vegan Protein Smoothie
125 ml Coconut yogurt
4 squares Dark chocolate for decoration
2 tbsp Maple syrup
3 tbsp Melted dark chocolate
1/2 cup Raspberries
1 tsp Vanilla bean paste