Serves: 2
Prep 60mins
291 kcals / serving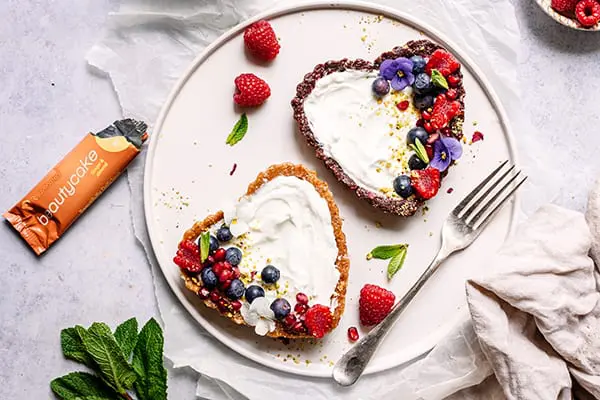 Recipe Info

These Bakewell tarts are just so pretty, they are a delightful at any time of the day. We can't make up our mind if they should be a breakfast, afternoon treat or evening pudding. What do you think? What ever time of day you choose to eat them we can guarantee that you will be wanting to make more.

Instructions
Step 1 -
Chop your Beautycake bars into small chunks. Using your hands, press the chunks of bar down into a small loose-bottomed tart tin, working it up the sides - make sure you pack it in tightly!
Step 2 -
Place in the fridge to firm up for an hour or so, then fill with coconut yogurt and top with fresh fruits to serve.
Ingredients
3 Beautycakes
2 tbsp Coconut yogurt
1/2 cup Free fruit to serve