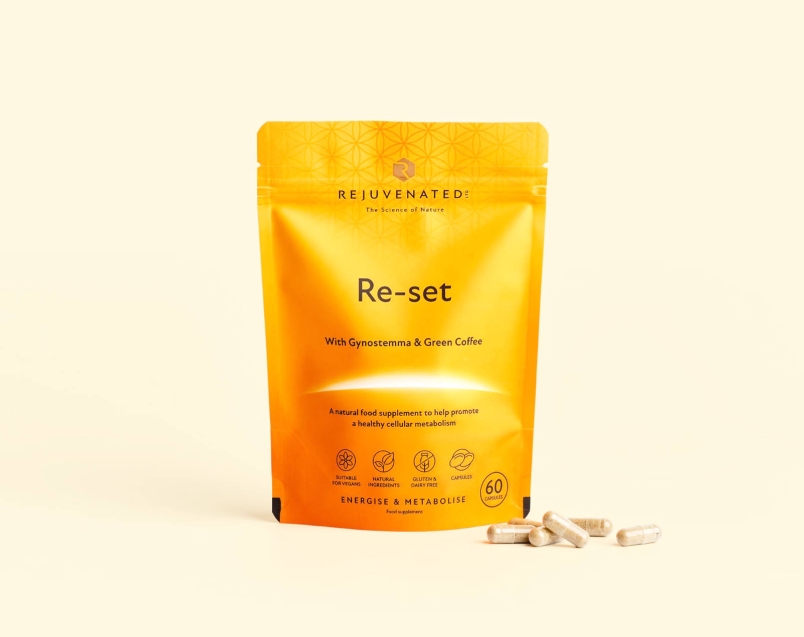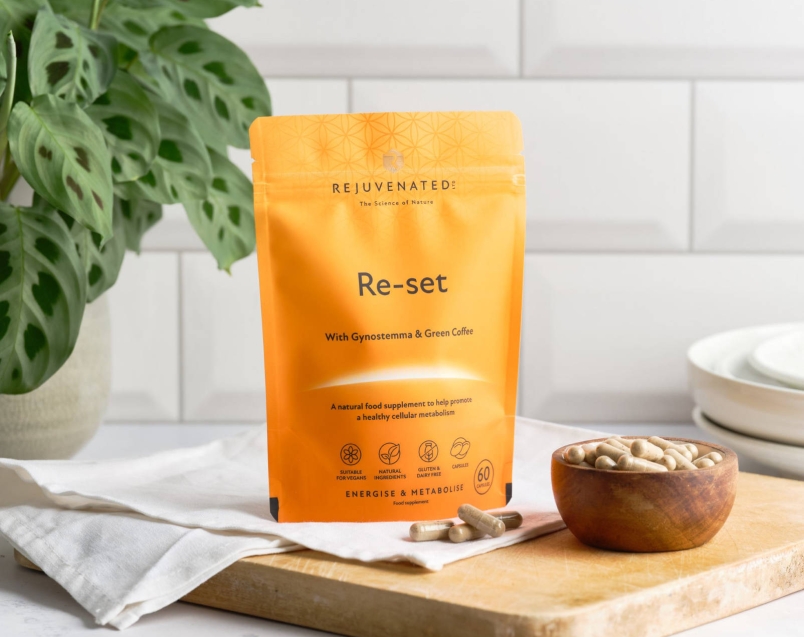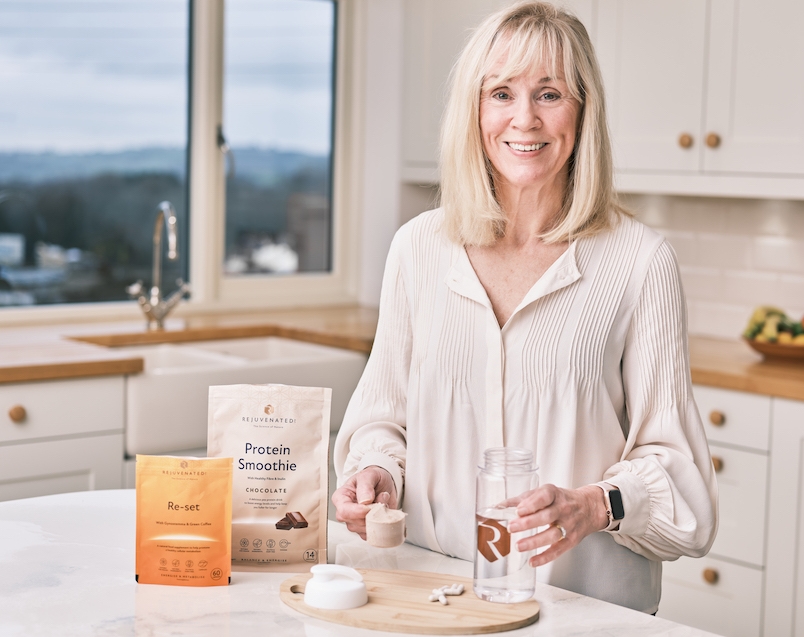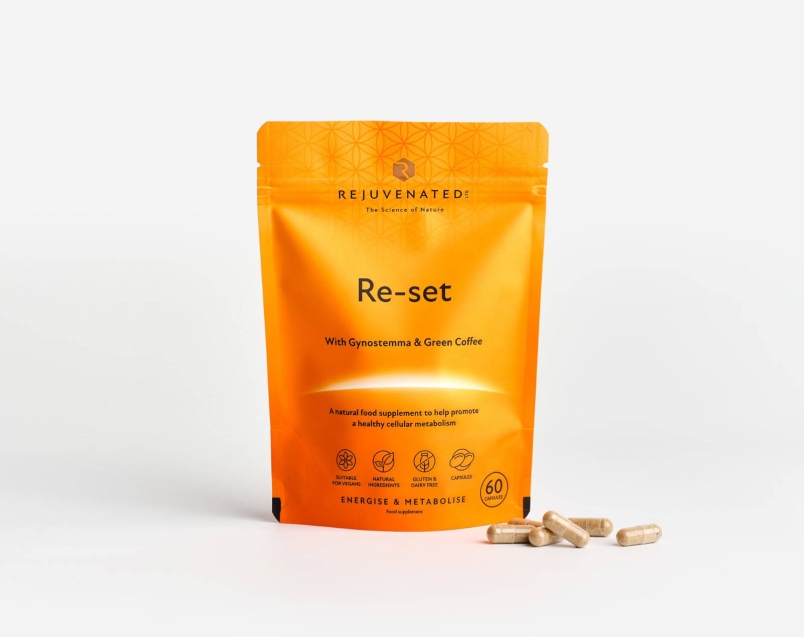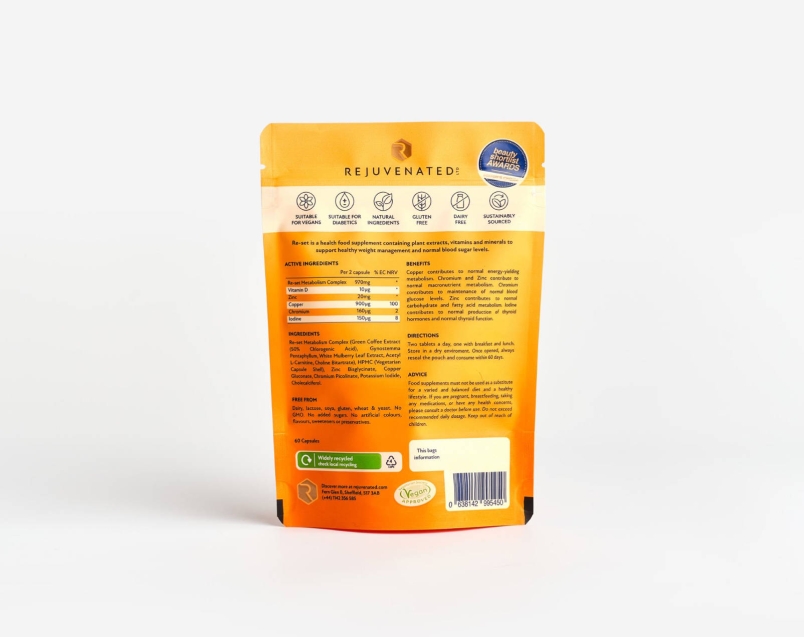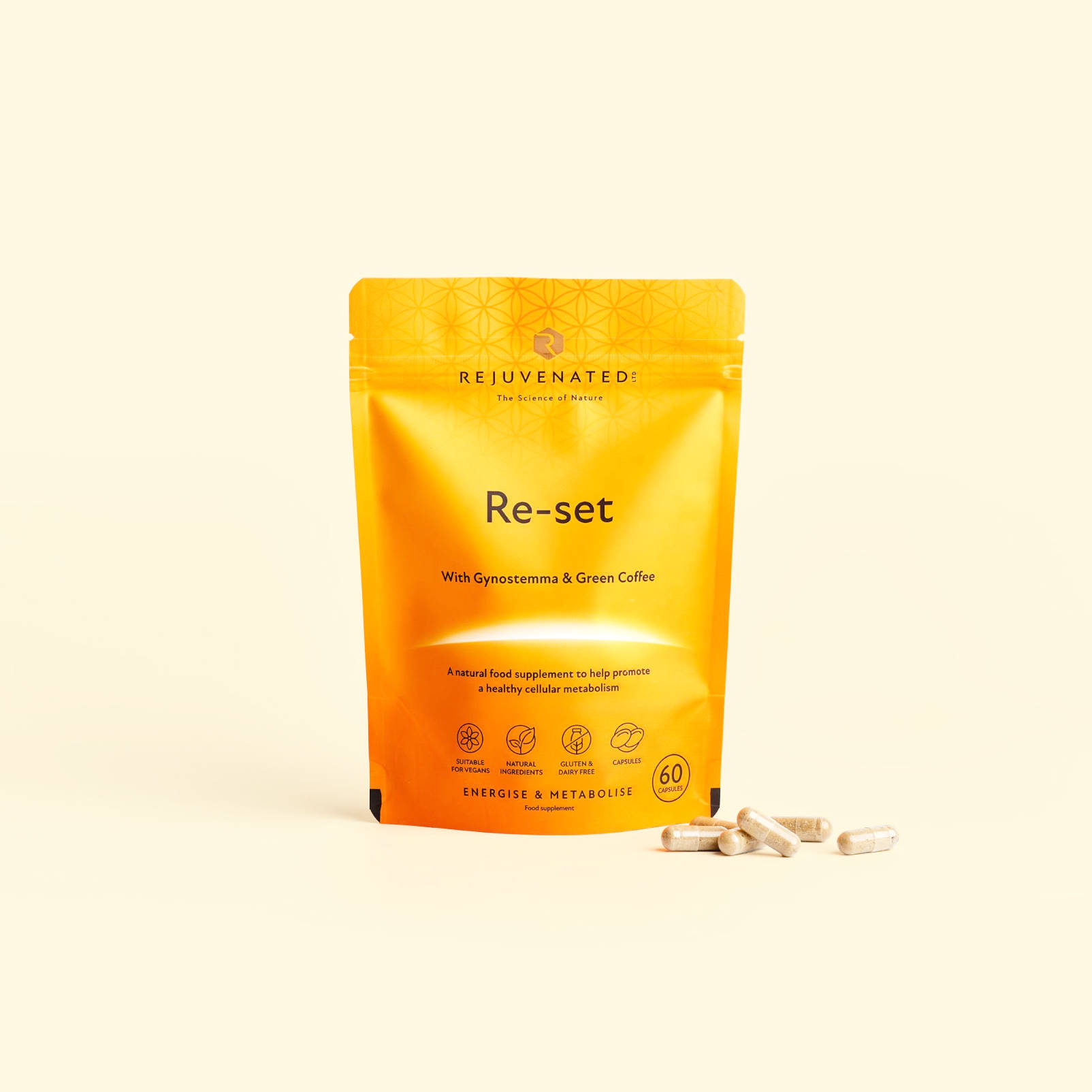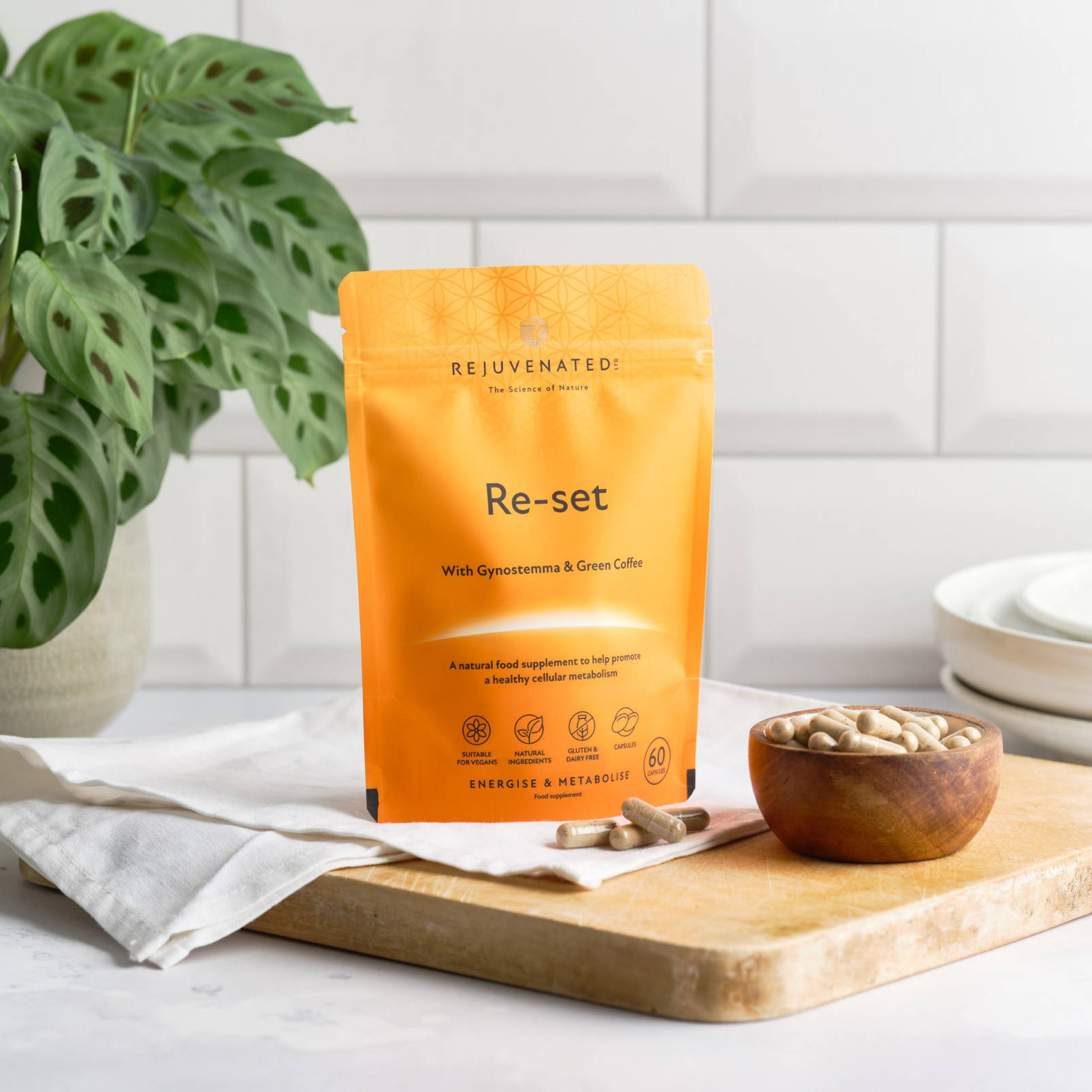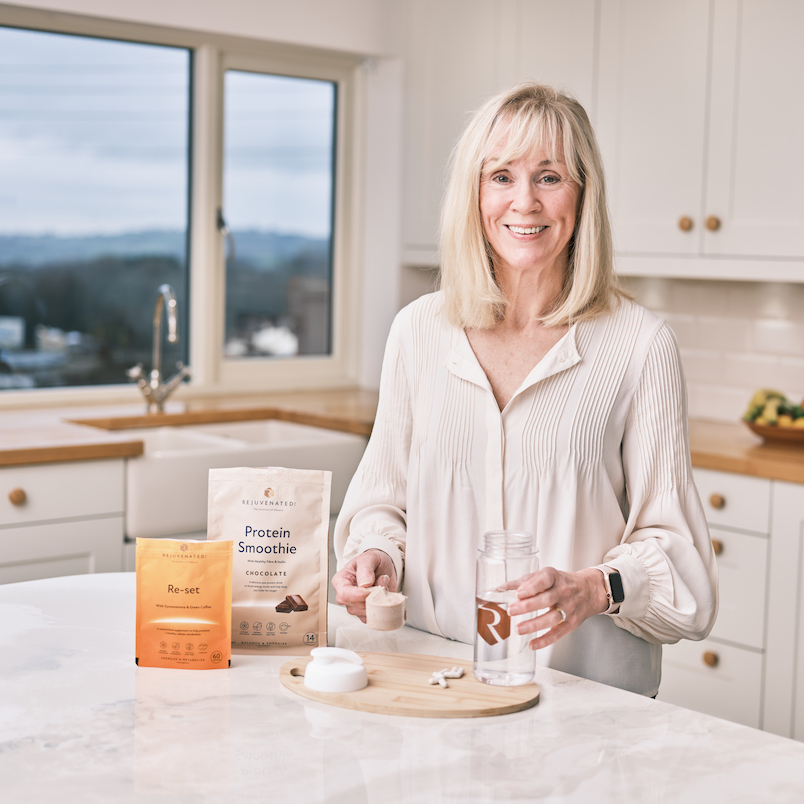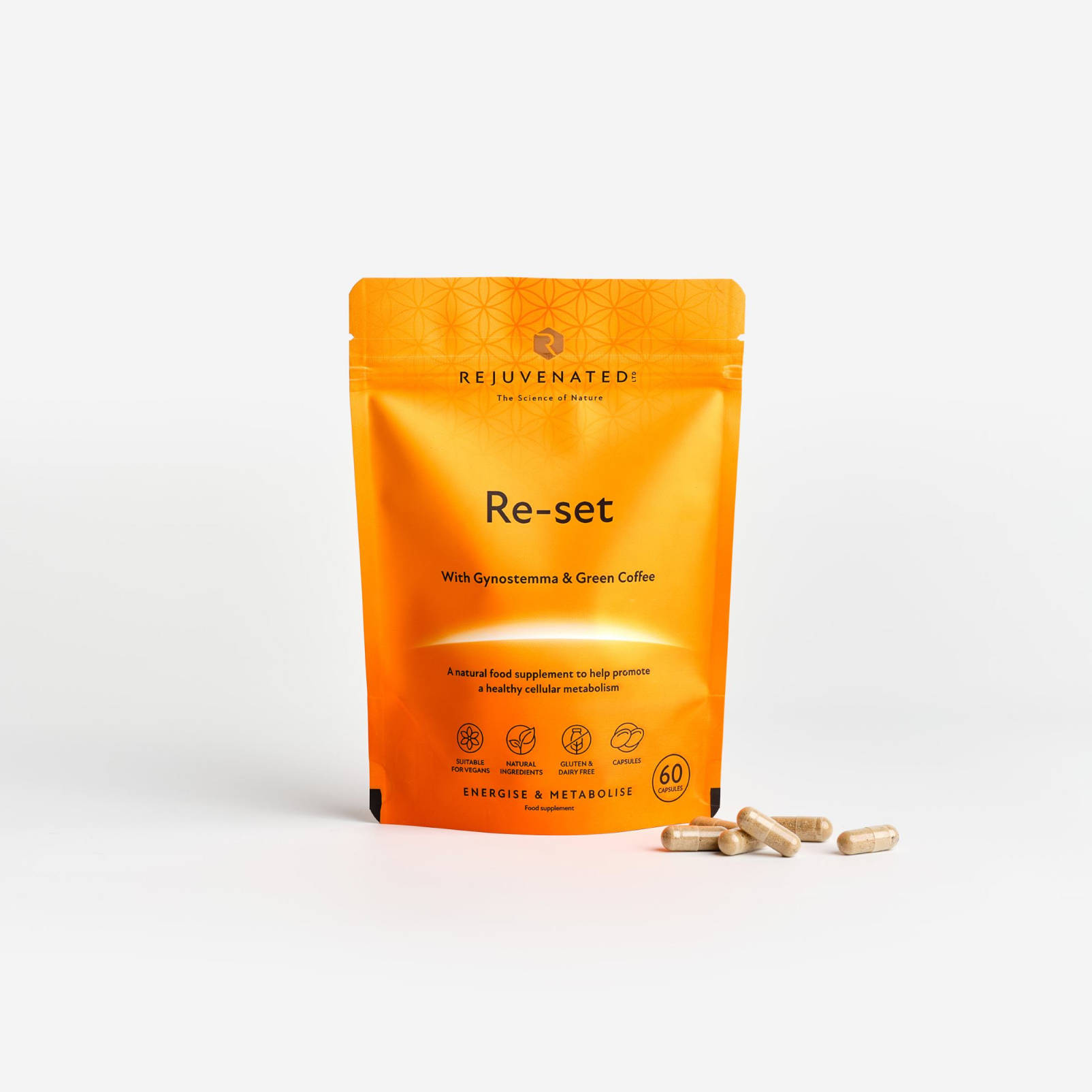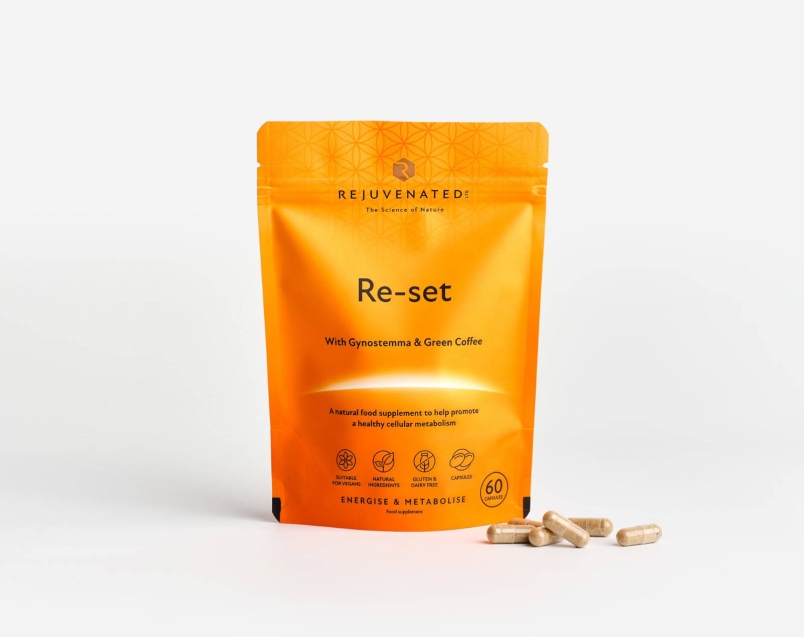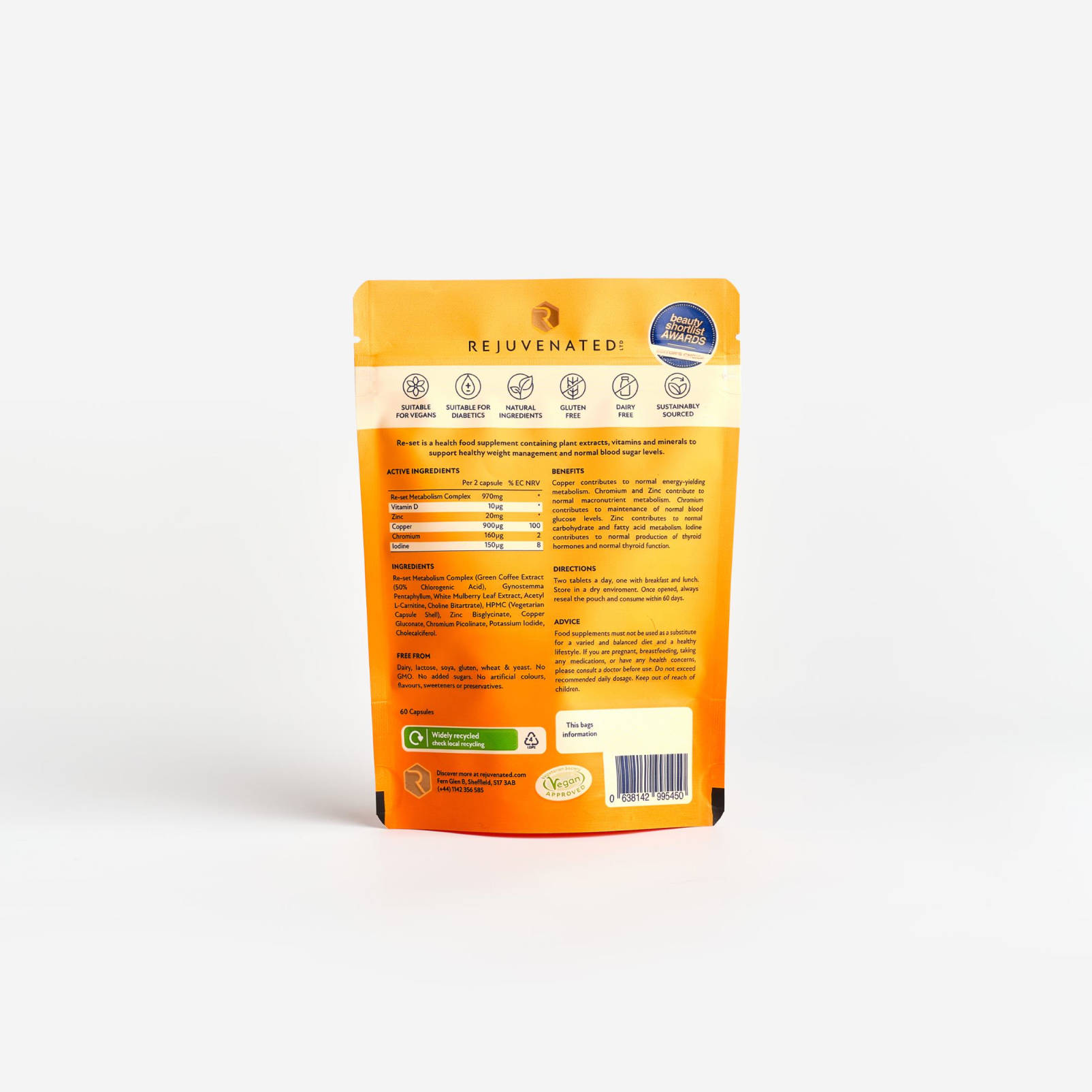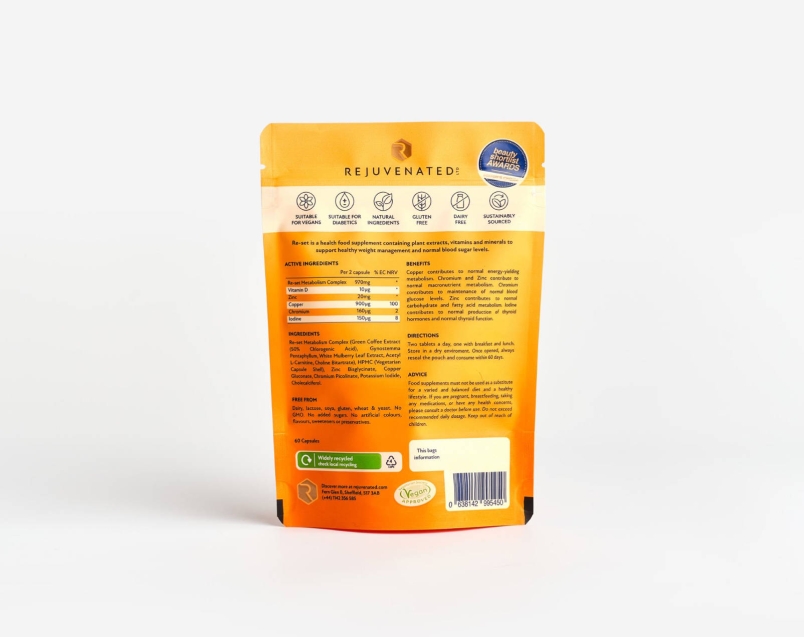 Re-set capsules contain herbs and active ingredients to help to boost energy, metabolism, healthy fat loss and stabilise blood sugar levels.
Re-set capsules help to:
Promote healthy fat loss and increase energy levels
Helps to regulate appetite particularly after eating
Helps to stabilise blood sugar levels
Improves muscle tone, athletic endurance and recovery

Helps you to reach your target weight more easily

Compliments any healthy eating regime




Works particularly well with the Re-set program
Contains
Gynostemma pentaphyllum
Chlorogenic acid
White mulberry leaf
Acetyl-l-carnitine
Choline

Natural ingredients
Dairy and gluten-free
Vegan
Suitable for diabetics
Contains
Gynostemma pentaphyllum
Gynostemma pentaphyllum is a vine, traditionally used in Chinese medicine. It helps to support healthy blood sugar levels, weight management and longevity
Chlorogenic acid
Chlorogenic acid inhibits the release of glucose into the bloodstream, reducing the absorption of fat to assist with weight loss. It is also thought to help reduce blood pressure and cholesterol levels.
White mulberry leaf
White mulberry leaf supports healthy blood sugar levels and supports strong bones
Acetyl-l-carnitine
Acetyl-l-carnitine assists with the breakdown of fat while protecting muscle tissue; ideal to create a lean physique and maintain muscle-burning properties
Chromium
Chromium contributes to normal blood sugar levels and metabolism
Iodine
Iodine contributes to the normal production of thyroid hormones for healthy metabolism
Vitamin D
Vitamin D helps to support the immune system
Copper
Copper promotes a healthy immune system
Zinc
Zinc supports the digestive system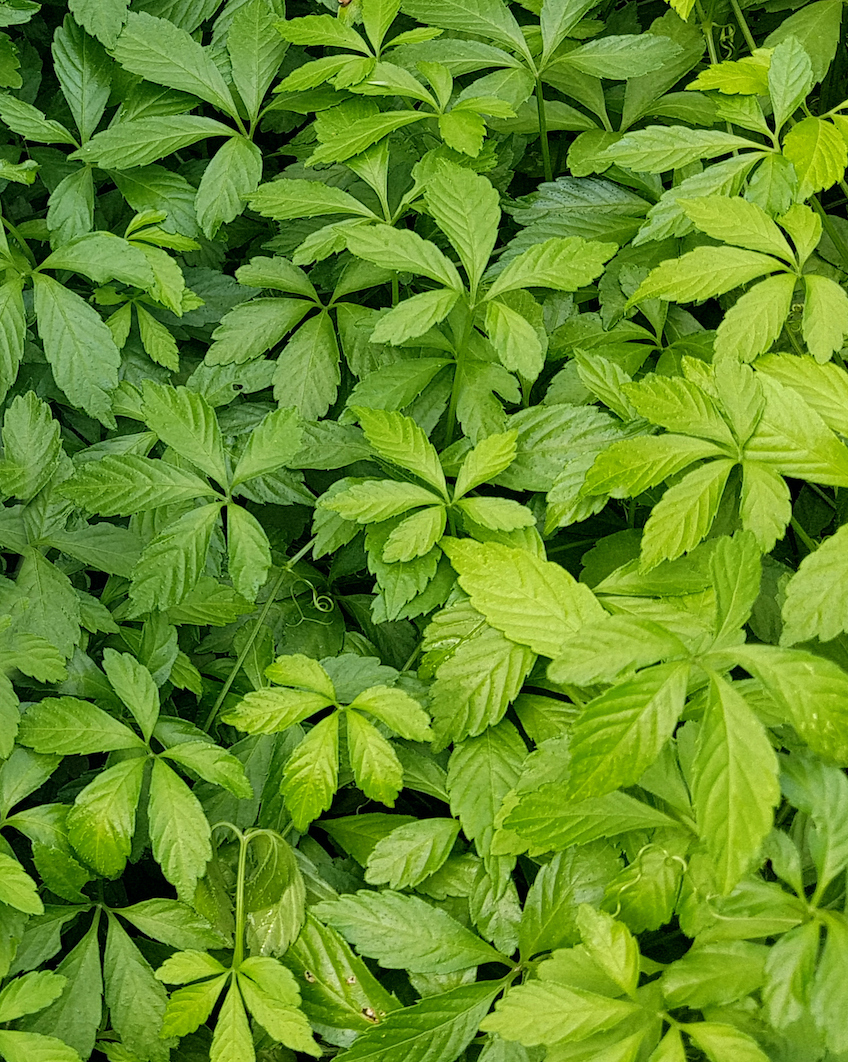 How to take
Take 2 tablets per day, one with breakfast and lunch. Once opened always reseal the pouch and store in a dry environment, consume within 60 days.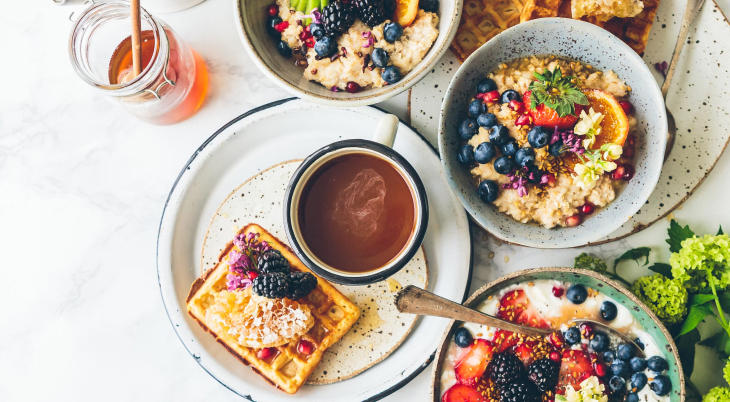 Who shouldn't take this product
Don't take this product if you are pregnant or breast feeding. If you are taking any medication or have any health concerns, please consult a doctor before use. Don't exceed daily dosage. Keep out of reach of children.
Re-set FAQs
Q: How does gynostemma pentaphyllum promote metabolism?
A: Gynostemma pentaphyllum promotes AMPK, a molecule that acts as a 'master switch' for metabolism. AMPK provides fuel for ATP, the energy provider for cells. It switches on processes in cells to enhance the conversion of food into energy.
Q: How does Re-set support health blood sugar levels?
A: Several ingredients in Re-set help to promote healthy blood sugar levels. White mulberry leaf, chlorogenic acid, gynostemma acid, chromium and zinc all support healthy blood sugar levels. Maintaining blood sugar levels helps to prevent long-term serious health problems such as heart disease and kidney disease.
Q: Will Re-set increase my energy levels?
A: Chlorogenic acid (Green coffee extract) is a polyphenol compound found in coffee beans which comes from the raw beans that haven't been highly processed or roasted and have negligible caffeine (0.2%). It helps to lower blood sugar levels which leads to a reduction in appetite.
Q: Will Re-set support a healthy thyroid?
A: Iodine helps maintain normal production of thyroid hormones and normal thyroid function. Specifically, iodine is essential for the thyroid which controls weight, hair condition and energy levels.
Recipes & articles related to Collagen Shots