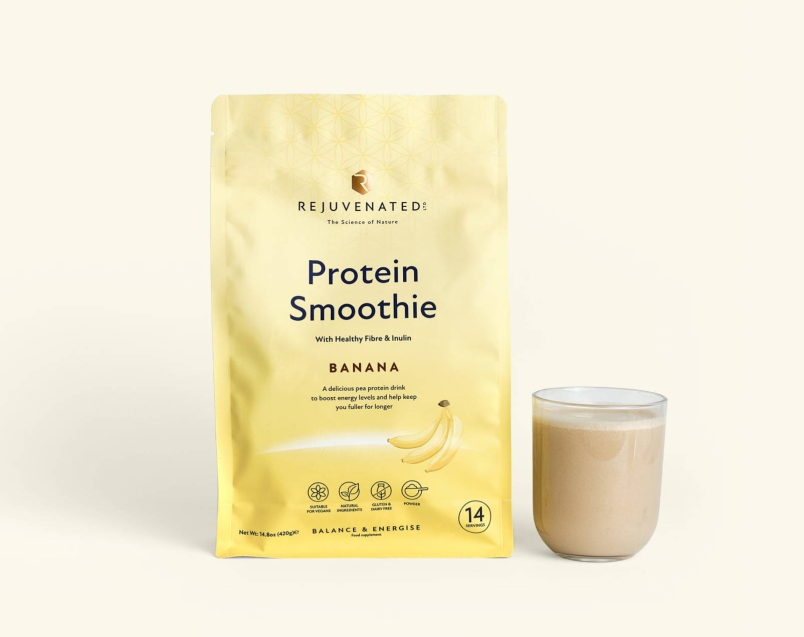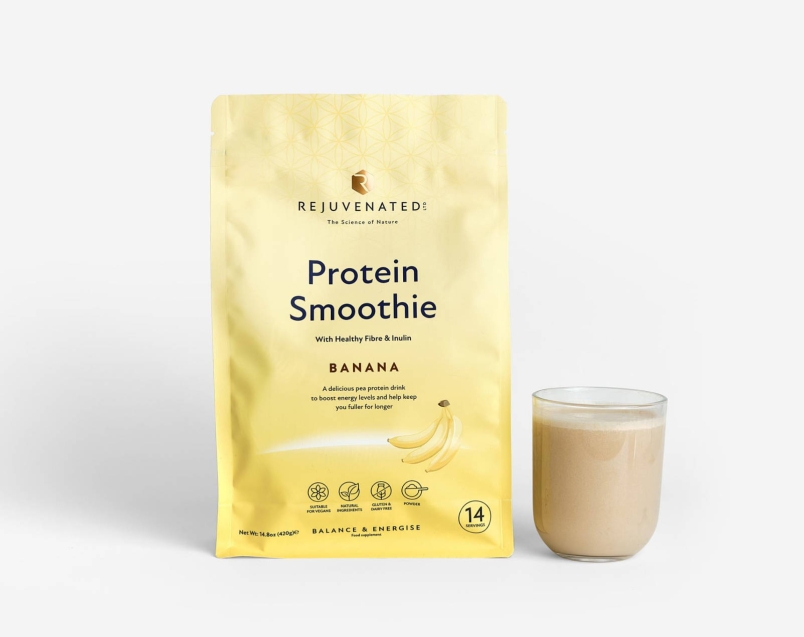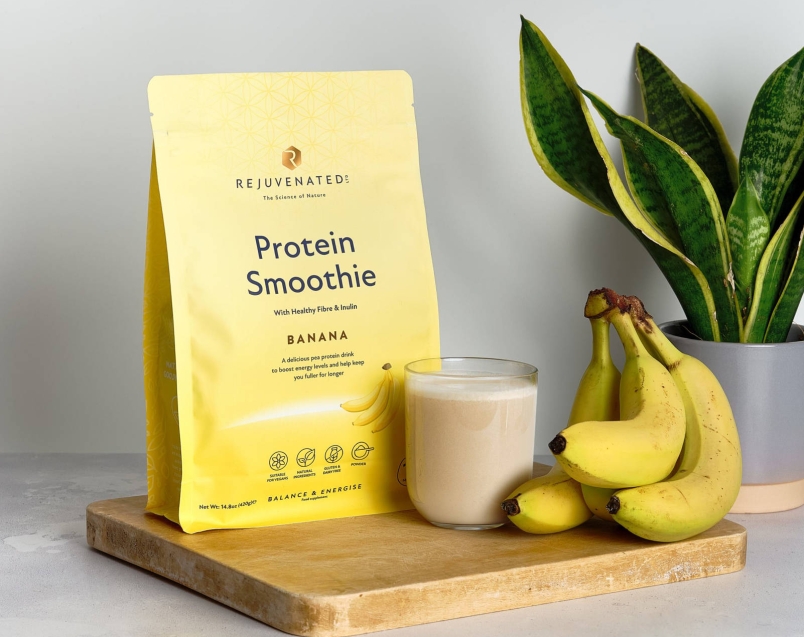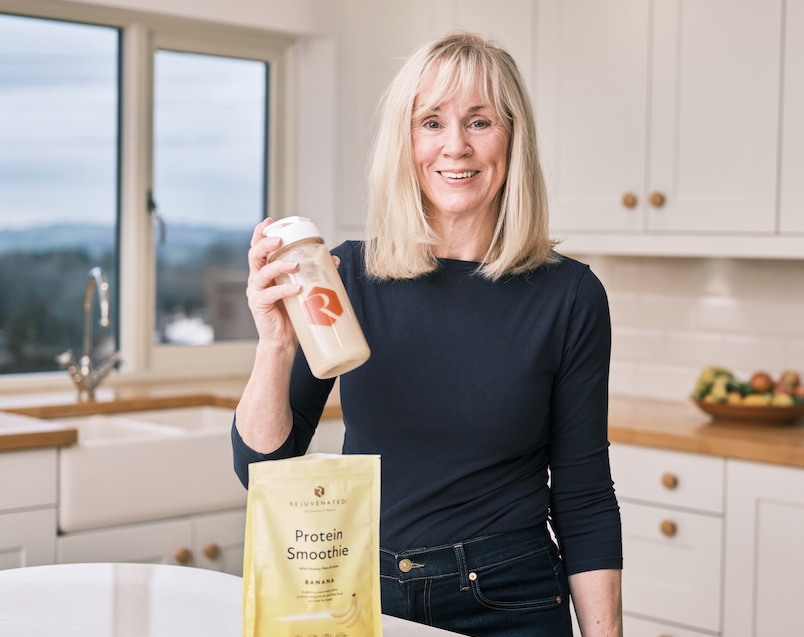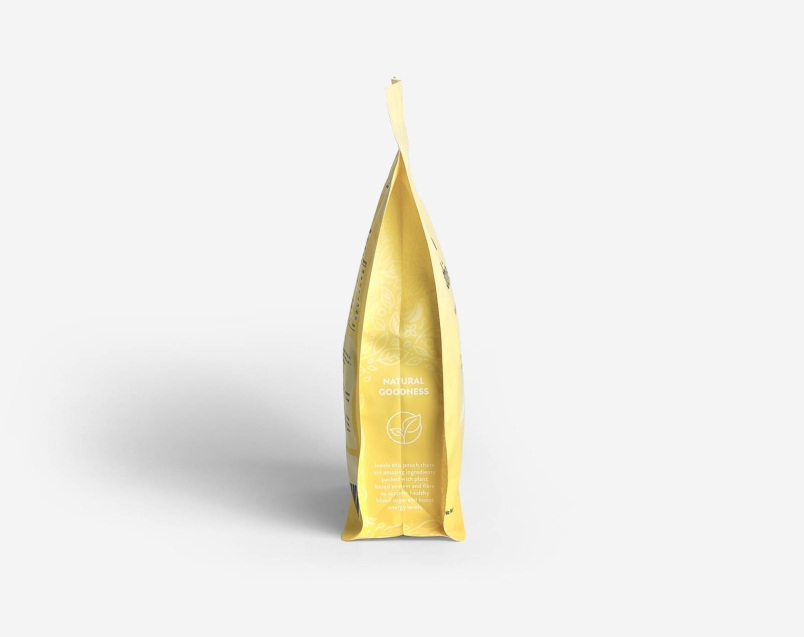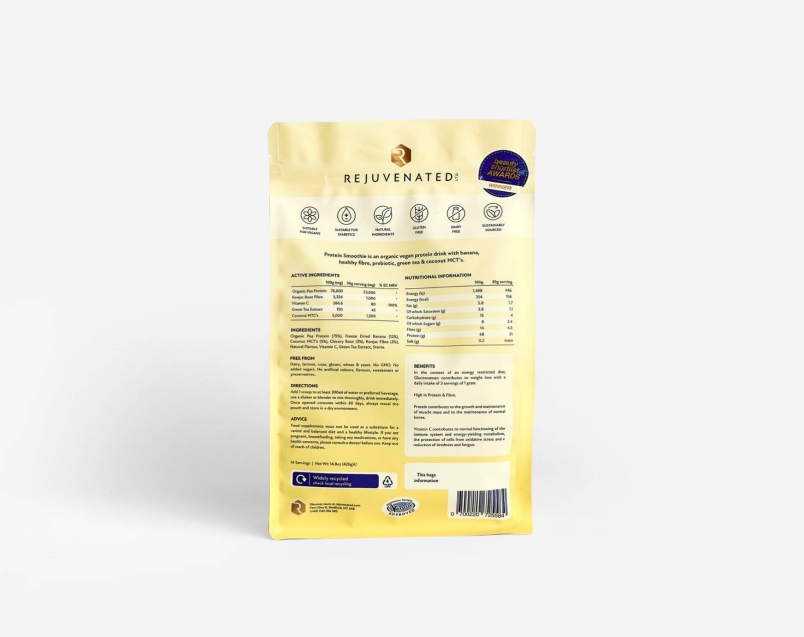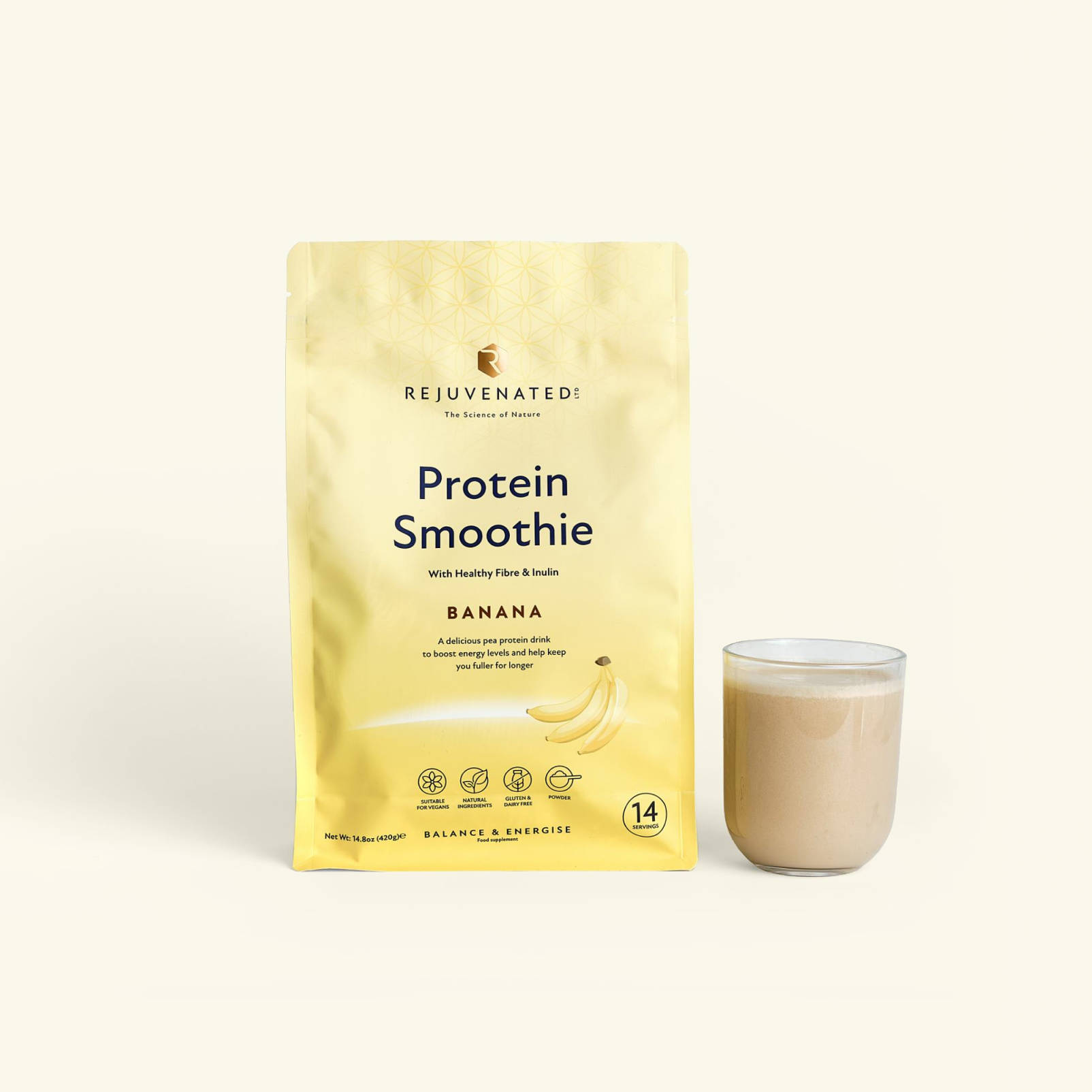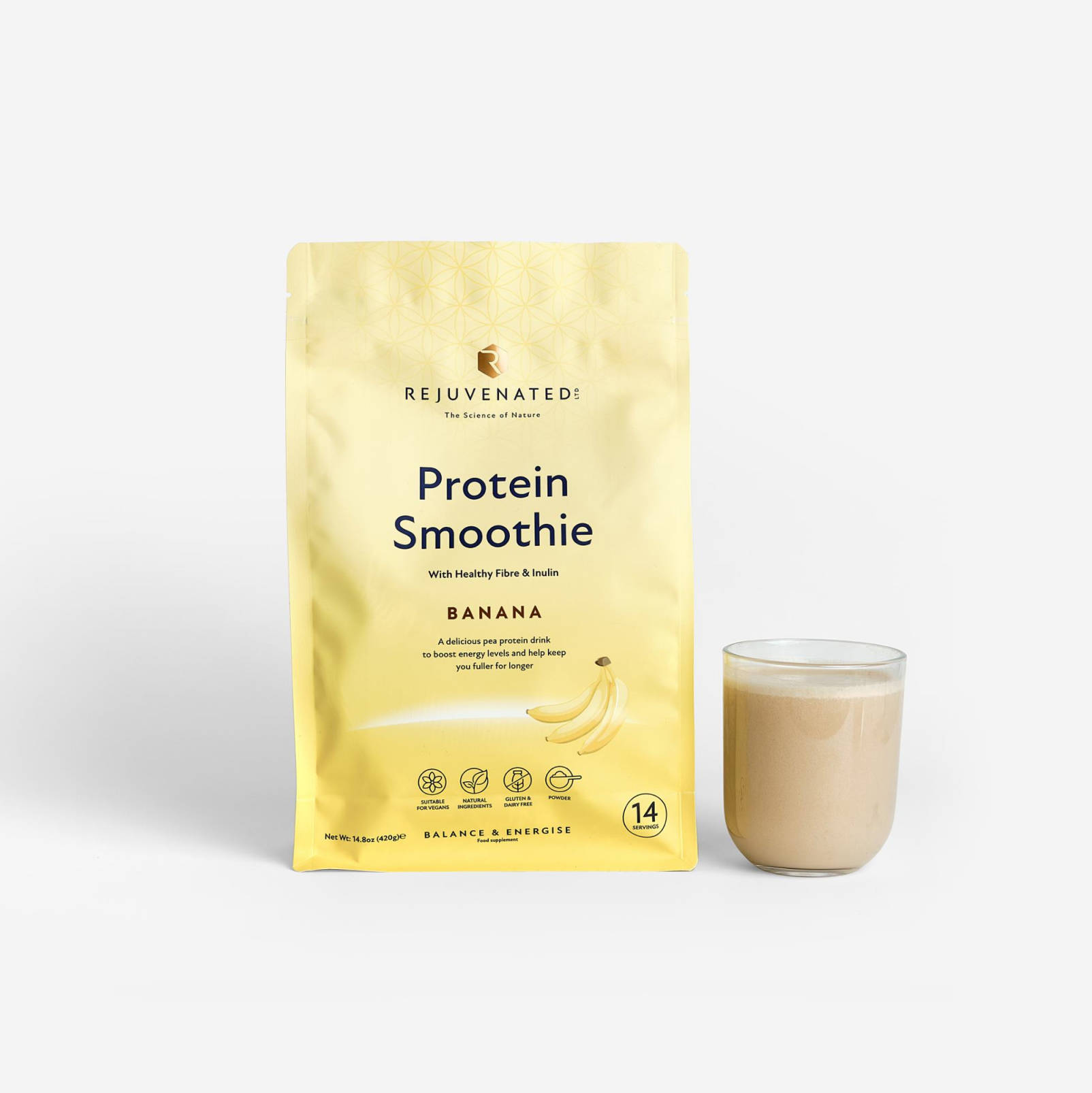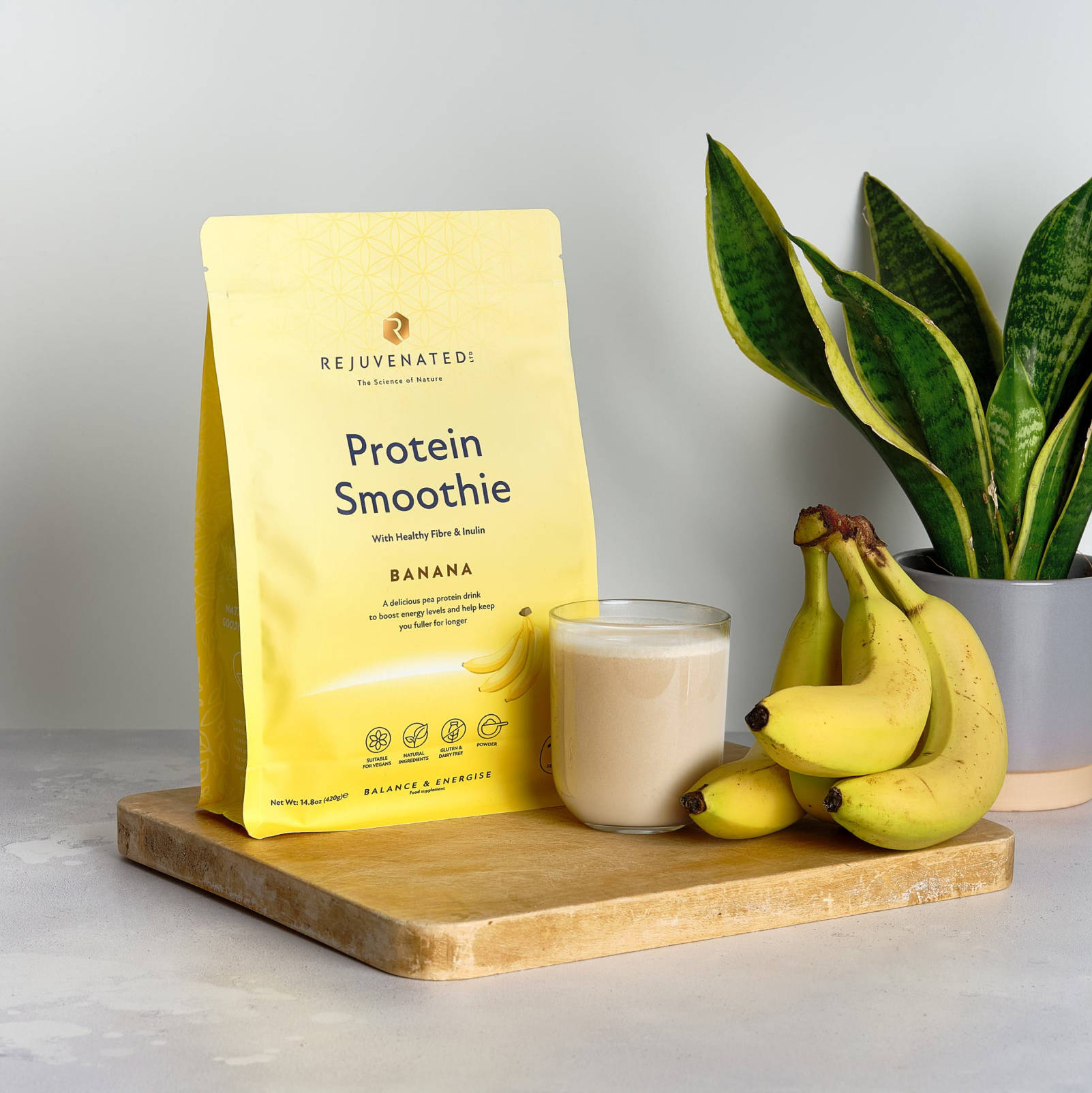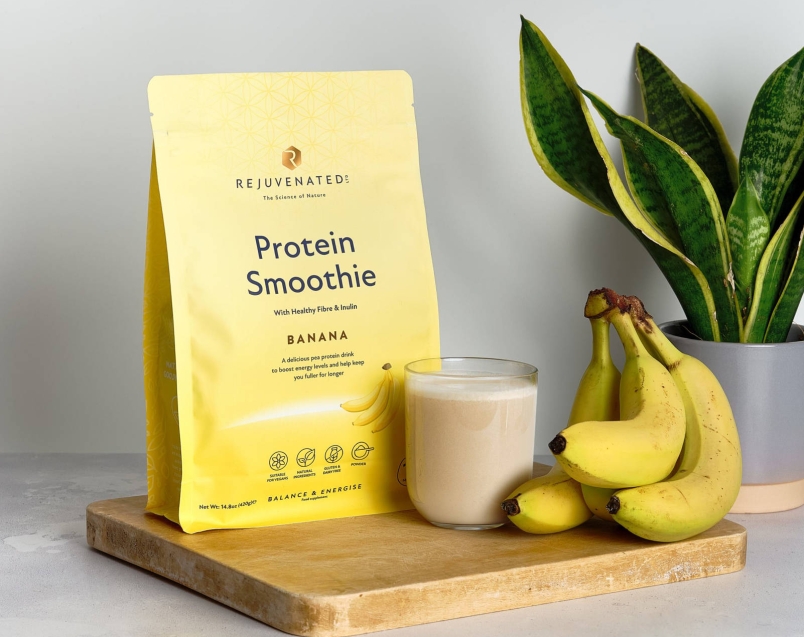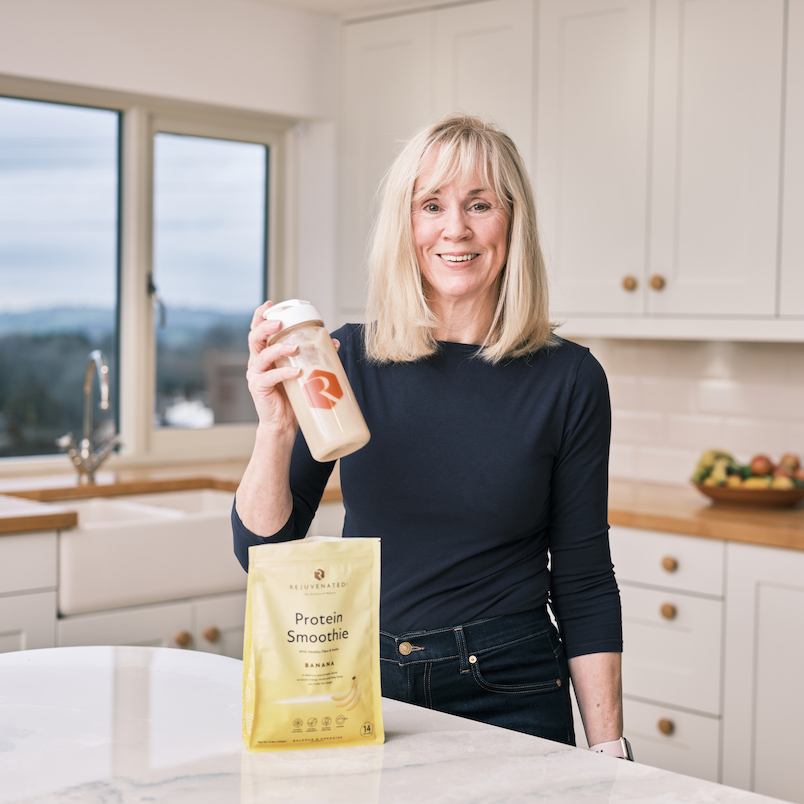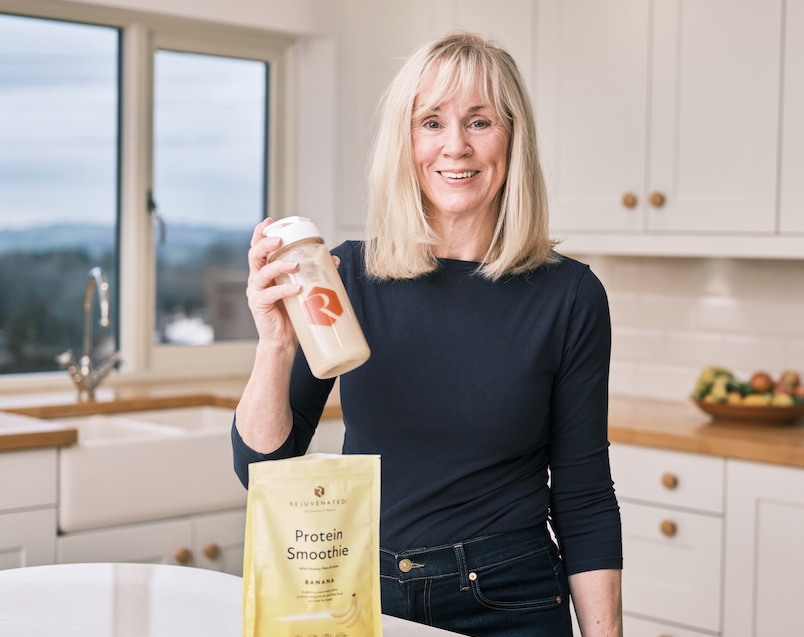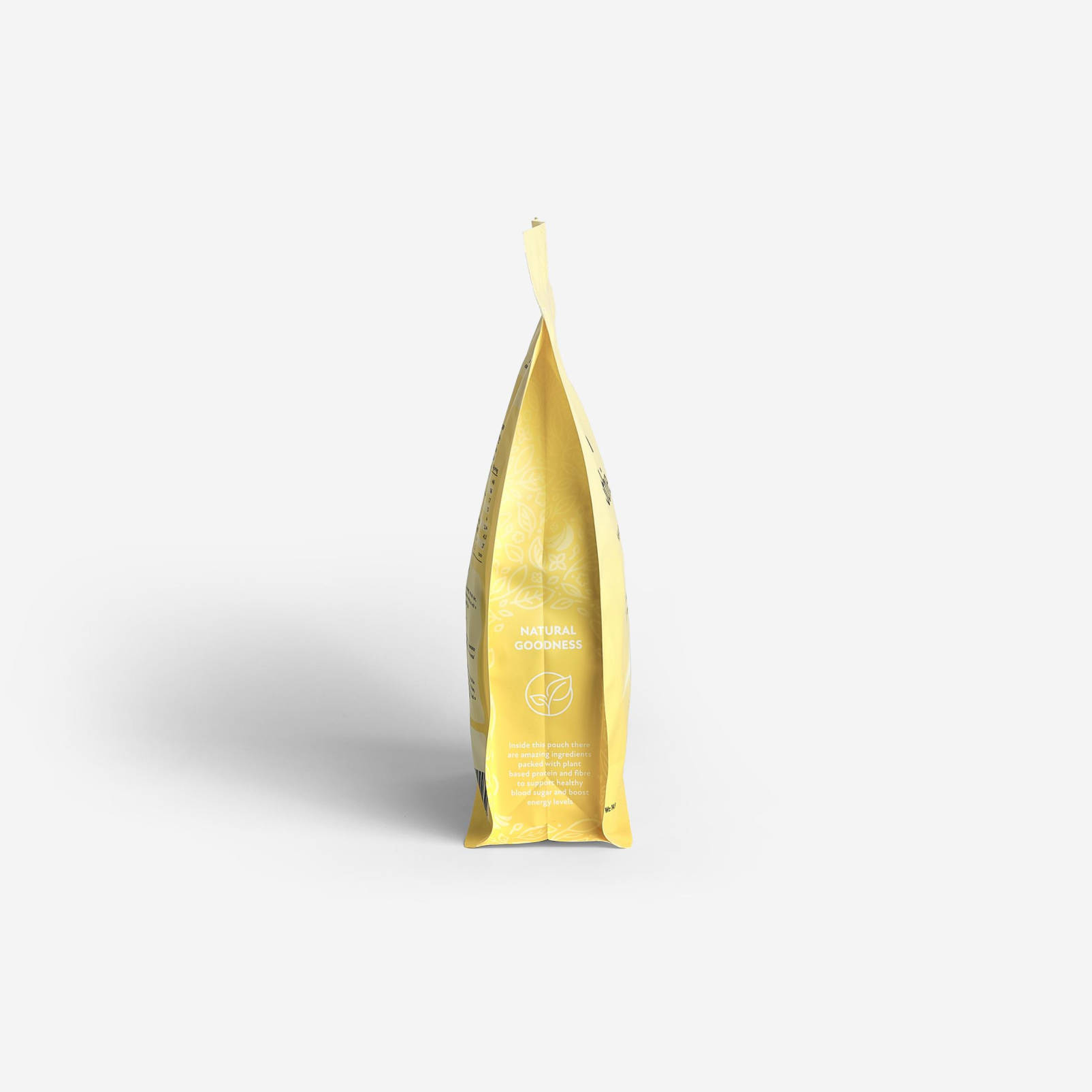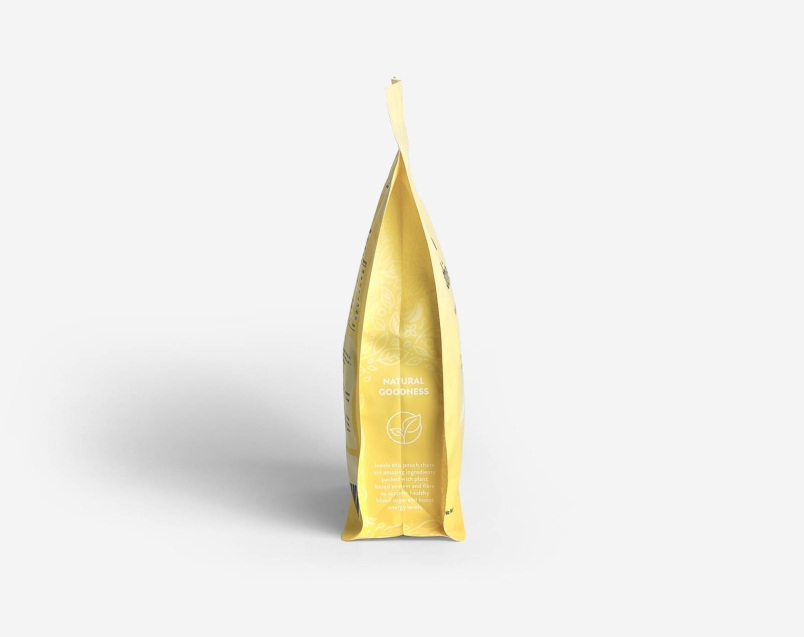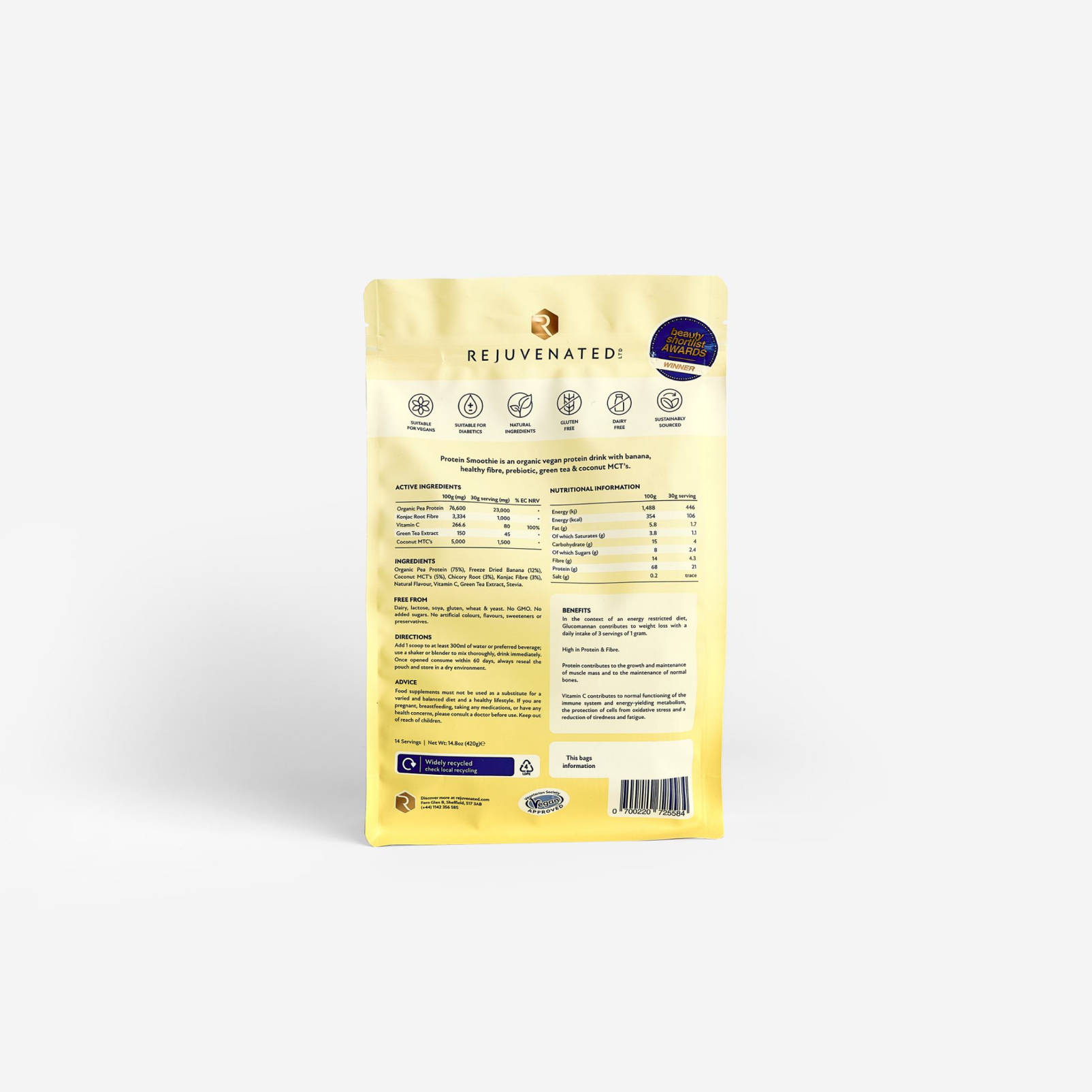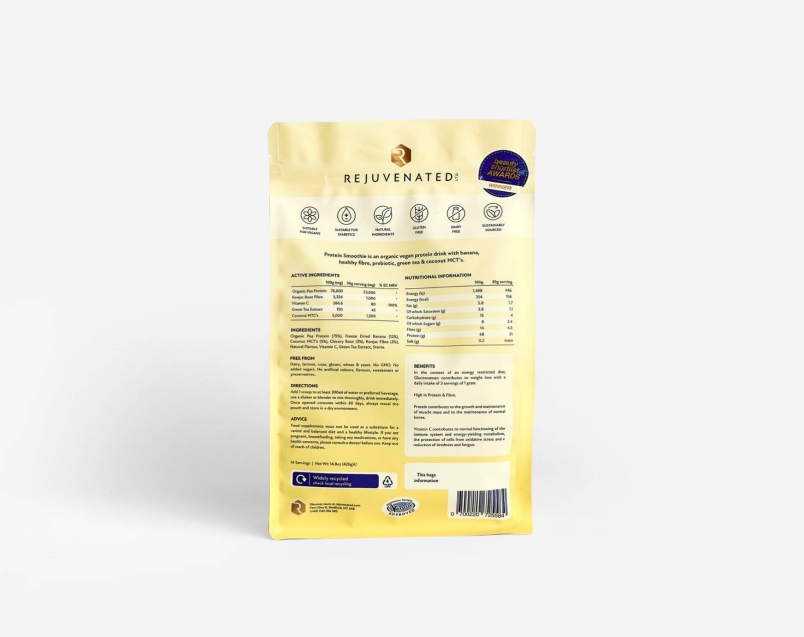 Protein Smoothie (14 Servings)
Protein Smoothie (14 Servings)
This delicious award-winning vegan protein powder helps to keep you fuller for longer to support healthy weight management. Protein Smoothie promotes healthy blood sugar levels, strengthens the digestive system, aids muscle recovery and boosts energy levels.
Protein Smoothie helps to:
Promote healthy weight loss
Regulate appetite
Reduce the hunger hormone, ghrelin
Regulate blood sugar levels
Support firm muscle
Counteract visceral fat
Promote natural intestinal health
Support a healthy metabolism
Contains
21 grams of organic pea protein
Glucomannan fibre
Inulin
Medium chain triglyceride
Green tea
Stevia
Dairy and gluten-free
Suitable for diabetics
Vegan
How to take
Add 1 scoop of powder to 300ml of water or a preferred beverage of your choice; use a shaker or blender to mix thoroughly and drink immediately.
Who shouldn't take this
If you are pregnant, breastfeeding, taking any mediation, or have any health concerns, please consult a doctor before use.
Ingredients
Pea protein
Pea protein is an excellent protein source. It contains all nine essential amino acids including branch chain amino acids. It's easily digestible and supports muscle tissue, healthy weight and heart health.
Triglycerides
Medium chain triglycerides are healthy fats which help to boost the metabolism to promote a lean healthy body and improve energy levels.
Glucomannan
Glucomannan is a healthy fibre which helps to create a feeling of fullness and supports healthy blood sugar and cholesterol levels.
Inulin
Inulin is a prebiotic that nourishes gut microbes. It supports healthy blood sugar levels and works to reduce the dangerous visceral fat in our body.
Green tea
Green Tea is a potent antioxidant that helps to promote metabolism
Stevia
Stevia is a natural plant sweetener which doesn't have an impact on blood sugar levels.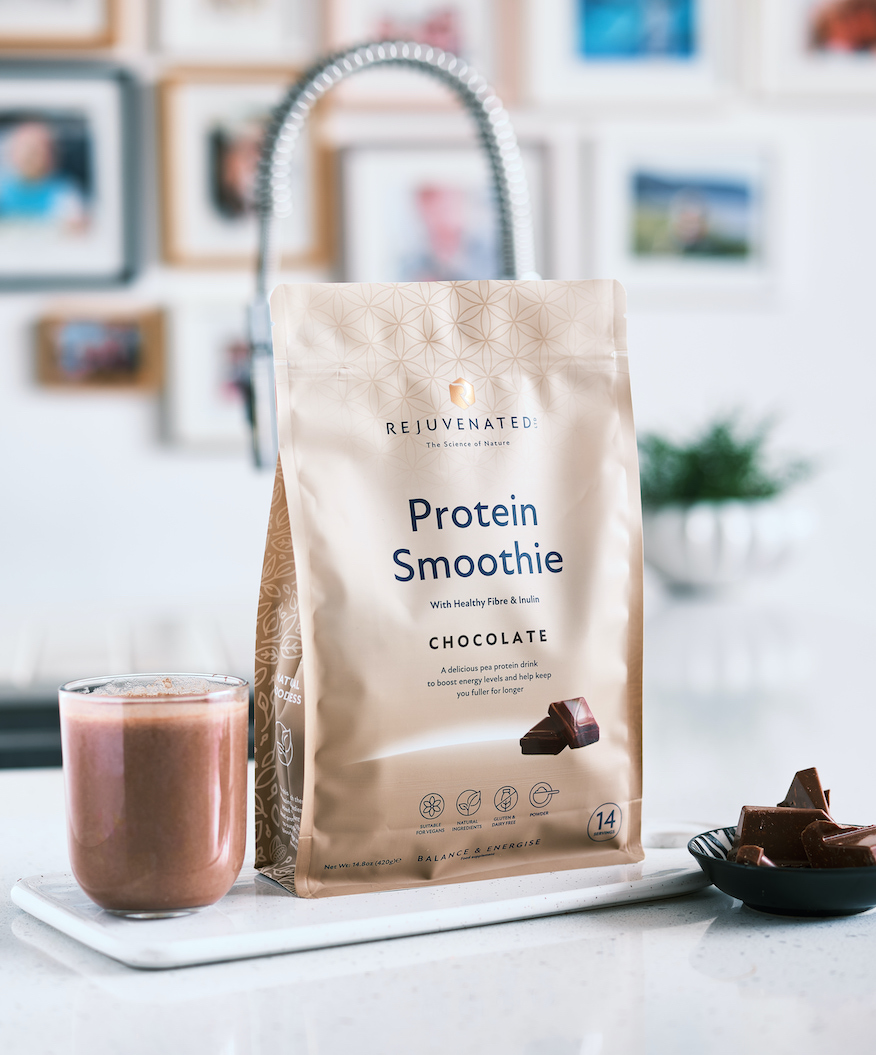 Protein Smoothie (14 Servings) FAQs
Q: How many servings of Protein Smoothie can I have daily?
A: We advise that you only have 2 servings per day and have at least one healthy meal to ensure that you get a variety of nutrients.
Q: Can I add fruits and vegetables to my Protein Smoothie?
A: Yes you can add a multitude of ingredients to your Protein Smoothie, you will find several recommendations on our recipe page. Try to use fruits with a low glycemic index such as dark berries.
Q: Can I use alternative dairy milks?
A: Yes, try experimenting to find your favourite blend.