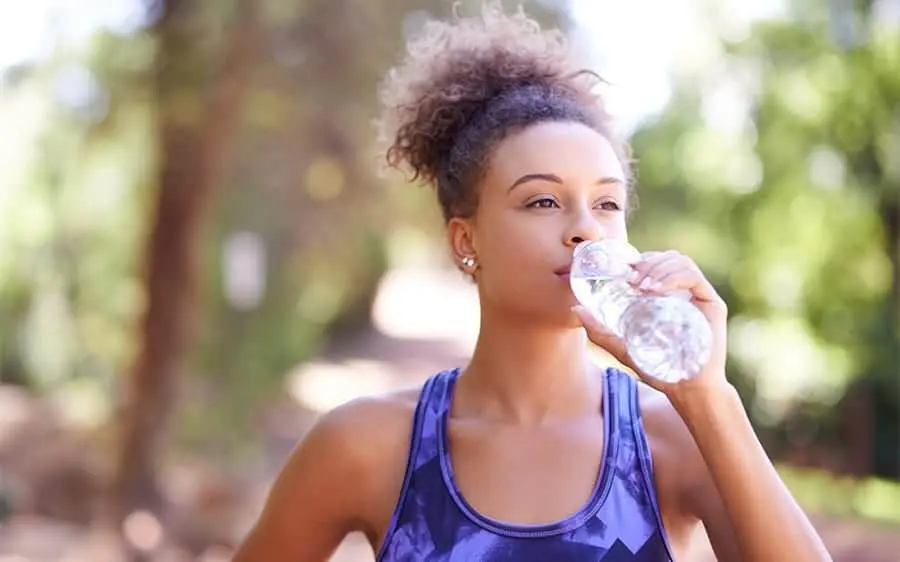 Re-set can help to give you the edge when you're wanting to shed a few pounds and lose the odd inch from around your midriff. Re-set helps to support healthy metabolism, it's also incredibly effective in helping to maintain healthy blood sugar levels to stay fuller for longer.
Re-set is a 100% naturally active health food supplement that has been developed primarily for those looking to lose weight healthily, and maintains long-term weight management. Its potent combination of active ingredients works to stabilise both blood sugar levels and metabolism, whilst promoting lean & healthy tissue, delivering total top-to-toe well-being. If you check out the list below you will see that our ingredients not only help natural metabolism but also have benefits for cellular health and beauty.
Here's more about our amazing ingredients and why Re-set is so effective.
How Gynestemma Pentaphyllm in Re-set helps to promote healthy metabolism:
Clinical studies have linked gynestemma pentaphyllm to triggering AMPK. AMPK is an enzyme within every cell of our body but as with all good things it declines with age and this is associated with the accumulation of fat around the waist. AMPK encourages our cells to stop storing fat and switch to fat burning to release ATP in the cells which is our energy burner. Typically AMPK can be activate by fasting but adding Re-set to your daily intake will increase levels in your body to boost ATP and in turn promote healthy metabolism.
Gynostemma contains many amino acids, vitamins and minerals that are important for maintaining good health, including selenium, magnesium, zinc, calcium, iron, potassium, manganese, phosphorus, and more(!)
In the 70's, a nationwide census in China identified a mountainous area with the largest percentage of centenarian inhabitants. Research into the lifestyle of these centenarians revealed a common dietary element; they all consumed Gynostemma.
Chlorogenic acid:
Derived from raw unprocessed coffee beans to assist with healthy blood sugar levels post-mealtime and contains less caffeine than green tea. Chlorogenic acid is a natural antioxidant which helps with weight reduction, lowering blood pressure and mood enhancement. So not only will it help you to have a leaner physique, it will also give you a feel good factor while you are taking it.
How choline in Re-set helps to support healthy metabolism
Choline is found in most tissues and contributes to normal lipid (fat) metabolism and the maintenance of normal liver function. Inadequate choline may result in fat and cholesterol build up in your liver, it also plays a key part in the syntheses of DNA and calming the nervous system.
Acetyl-l-carnitine:
Created in the body from the amino acids, lysine and methionine, it is found most abundantly in tissues that use fatty acids as the main fuel, e.g., skeletal and cardiac muscles, and helps to boost vitality.
White Mulberry Leaf:
Contains high levels of magnesium, phosphorous, potassium and calcium.
Magnesium and potassium contribute to a reduction in tiredness and fatigue and normal energy yielding metabolism. Magnesium plays a part in the maintenance of normal bones and teeth and potassium helps to maintain normal blood pressure and muscle function.
Chromium:
Chromium has been found to improve insulin sensitivity by helping to maintain mormal blood sugar levels. It also helps to reduce hunger cravings and binge eating. Choline normalizes macronutrient metabolism and maintains blood glucose levels.
Zinc:
Contributes to acid-base, carbohydrate and macronutrient metabolism whilst also promoting healthy skin.
How Copper in Re-set helps to support healthy metabolism
Copper assists with normal energy yielding metabolism, the immune and nervous systems. It also contributes to normal hair and skin pigmentation.
Vitamin D:
Contributes to the absorption and utilisation of calcium and phosphorous and the maintenance of bones and teeth. Vitamin D also has a role in the process of cell division and supports the immune system
There are so many benefits with this wonderful supplement, our customers enjoy it's benefits for working out, helping to achieve weight balance and blood sugar levels. You can find out more on our shop.
Suitable for Vegans. Free from Gluten, lactose, sugar, wheat and artificial preservatives.
Re-set RRP £24.95, 60x capsules [take 2x capsules daily, once at breakfast and lunchtime]