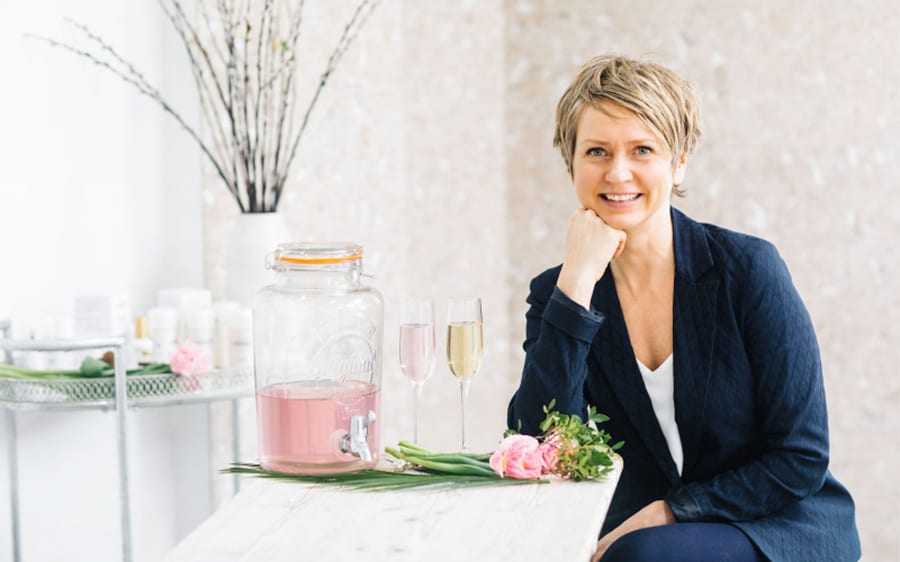 Was working in beauty a childhood dream or something you fell into?
I had set up my own clinic as a nutritional therapist and fell into the aesthetics world when I started working for 3d-Lipo and began using the body contouring treatments to help my weight-loss clients gain body confidence. From there the natural progression was to the face and skin. I found Biologique Recherché which is a natural skin care range and actually works. So combing my nutrition and skin care expertise in my Skin & Body Clinic I really do focus on skin from within.
Please share your beauty routine with us.
I use only Biologique Recherche on my skin.
As I do not wear any make up I tend to just apply cleansing milk (Lait EV) when I shower to hydrate and clean my skin, I then use Lotion P50 which is a liquid exfoliator, (the best kept anti-ageing secret) followed by serums, most commonly Elastin Pure and Serum 3R, then finish with the Crème AND Elastin Collagen Marin. It has a strong smell, due to it being natural, but I love it!
Which skincare product is your must-have?
And your favourite treatment in the clinic?
Non-Surgical Natural Face Lift – HIFU. It is amazing and works, the results take time to show, but when they come you can really feel the difference. Especially as I also add a Biologique Recherché Facial to the treatment so your skin feels instantly amazing and then the firming and lifting kicks in.. Love IT!
Which is your favourite Rejuvenated product and why?
The New Skin Perfecting Complex – quick, easy and effective. I love the Collagen Shots too as I have a scoop per day in water and then take my Skin Perfecting Complex and other nutrition supplements, its delicious. Sometimes I add a scoop of Collagen Shot to my morning green juice to make it creamy and just a little sweeter!
What's your beauty pet hate?
Retinol and foaming face wash neither do your skin any good and yet everyone uses them.
As a multi-tasking clinic owner, how do you manage stress?
Drink Champagne!! The last ten years have most definitely been a journey. When I first started my clinic I wanted to change the aesthetic world to think more naturally and have a large team of therapists and help every client possible, but the stress was just too much. It broke my heart when clients choose the path of least resistance for anti-ageing and optimum health and therapists just did not want to take responsibility or work hard. These days to manage the stress levels, my goal now is simply to be the best I can be for my family, clients and myself. My secret is to have no regrets and focus on what you can influence and outsource the rest