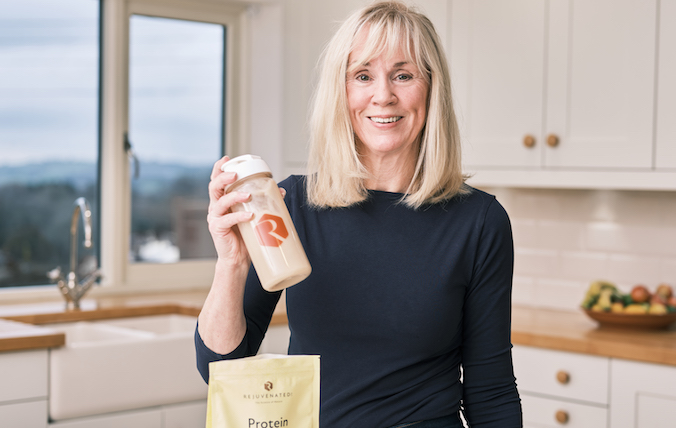 After a month of seasonal excesses, it would be easy to continue loading our plates with indulgent meals. However large meals mean that glucose is quickly released into the body triggering an increase in insulin production which stimulates tryptophan in the brain causing us to slump into a food coma with a feeling of lethargy.
By January our body is ready for a rest with lighter meals. Focus on portion size and mindful eating. Push the plants and substitute some animal protein with plant-based foods. Include vegetables and whole-grains for foods that are naturally high in fibre, vitamins and minerals to give your body a natural lightness.
Eating little and often helps to keep your brain supplied with a steady flow of nutrients. Just a few nuts are enough to power up our focus.
Your daily happiness food planner
Start your day with lean protein, or whole grains. These release energy slowly so that you will stay fuller for longer. Avoid empty carbohydrates, refined cereals and bread as these foods are digested quickly to cause spikes in blood sugar levels, leaving us feeling low and tired.
I begin my day with Protein Smoothie, it's low glycemic and the protein keeps me full for hours providing a continual release of energy. The high levels of amino acid lysine help to alleviate mental stress and anxiety. Combine it with Re-set capsules for added vitality. Its ingredients promote healthy metabolism and help to balance blood sugar levels and prevent sweet cravings.
Also, keeping your lunch lighter will help to stave off that 4 pm slump, so stick to a nutritious soup or warm salad with added protein.
Turkey, salmon, eggs, cheese and tofu all help to trigger serotonin, the happy hormone associated with feeling good and living longer.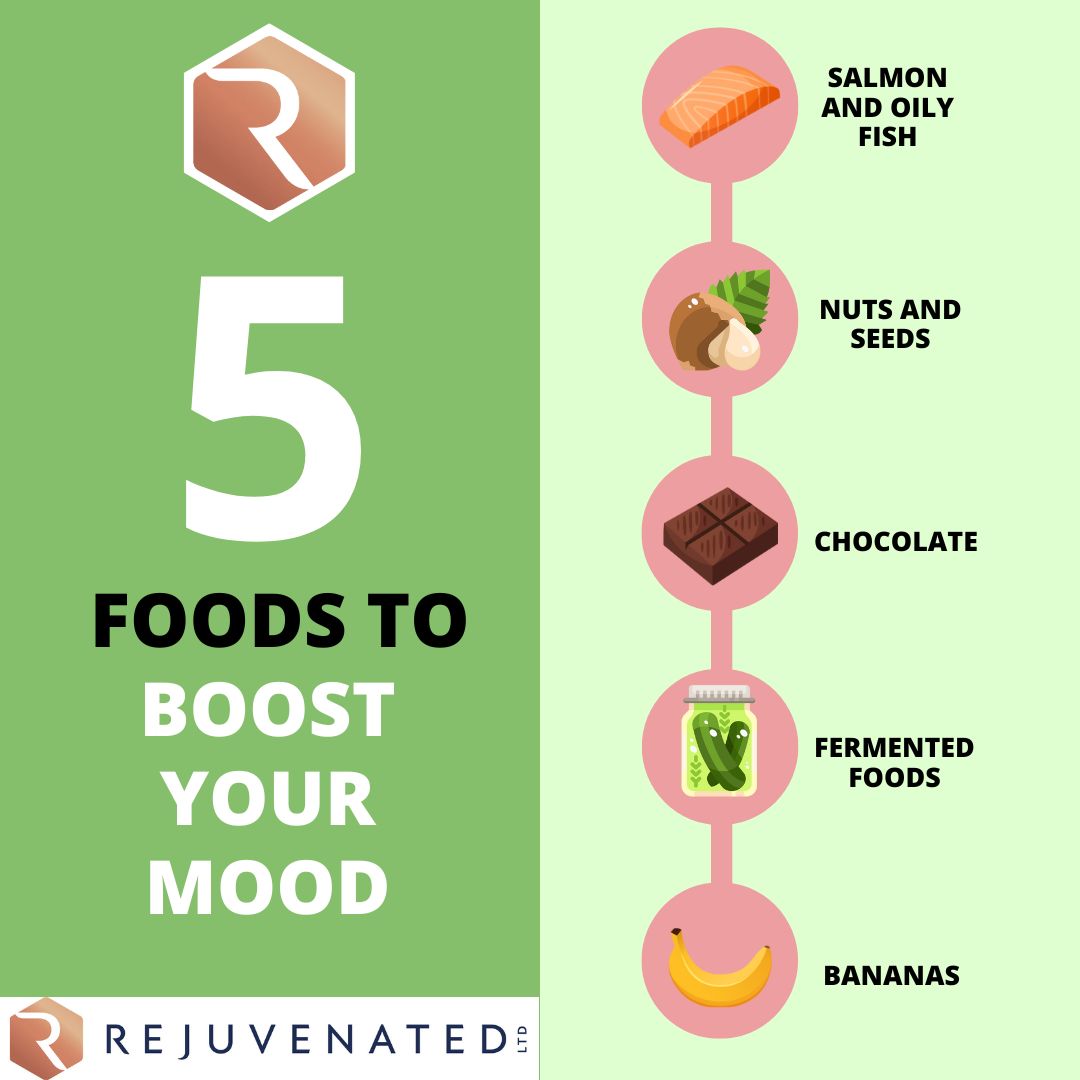 Our recipe page has numerous recipes for you to choose from
For dinner opt for good quality lean protein with heaps of vegetables and a small serving pulses.
Good feeling Snacks
If you need a snack to keep you going, choose nuts and seeds, they contain tryptophan which affects serotonin levels in the brain.
These foods will not only energise you, but they will also give your skin a glow and radiance.
Discover more on food for happiness and health in our book The Youth Plan or go to your account here and download the 4-week Re-set programme.
Throughout the month of January, we have created two special Wellness Energy Mood packages
Take advantage of our Wellness Energy and Mood sets
Energy Mood Super Collection RRP £141.50 Promotion price £120
Collagen Shots
Immune Complex
H3O Night Repair
Re-set
Protein Smoothie (1)
Why we've selected these products
Collagen Shots and Protein Smoothie are both high in protein to deliver a continual release of energy.
Re-set supports healthy metabolism and will help you to shed any added pounds from the festive season
H3O Night Repair will help you to sleep more peacefully
Immune Complex is packed with vitamin D for a mood boost, pre and probiotics support healthy digestion, and it is perfect to keep away coughs and colds at this time of year
Energy Mood Duo RRP £50.00 Promotion Price £40.00
Night Repair
Immune Complex
Why we've selected these products
H3O Night Repair will help you to sleep more peacefully
Immune Complex is packed with vitamin D for a mood boost, pre and probiotics to support mood, a healthy digestion, and helps to protect from coughs and colds at this time of year
Week 2 How to boost your mood with food
Week 3 How to get the energy high without running a marathon
Week 4 How sleep affects mood
Receive next week's email direct to your inbox