Serves: 2
Prep 20mins, Cook 15mins
448 kcals / serving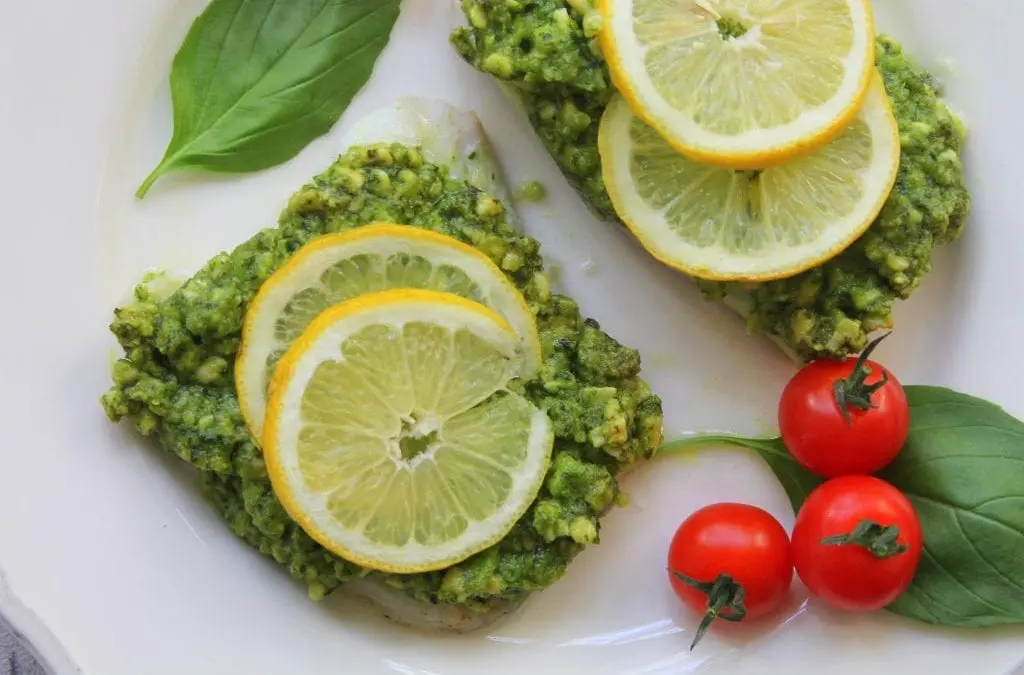 Recipe Info

A beautiful restaurant in the tiny harbour town in Cavtat, Croatia was the inspiration for Samantha Hadadi to create this recipe. Now it always makes me think of yachts and azure blue skies.

Instructions
Step 1 -
Preheat oven to 200C. Start by making your pesto by blending together the ingredients until you reach the texture you desire. Set aside.
Step 2 -
Lay your fish on a lined baking tray. If you want to add the breadcrumbs, stir into the pesto. If not, simply omit! Spoon the pesto over your sea bass, spreading to cover the entire fillet. Lay the lemon slices over each fillet, then bake for 10-12 minutes, or until the crust has firmed and the fish is cooked through. Serve with your choice of veggies.
Ingredients
10 Broccoli spears to serve
2 cup Fresh basil
2 Garlic cloves
2 Lemon slices
1 tbsp Nutritional yeast/or 4tbsp parmesan
1/4 cup Pistachio shelled
2 Sea bass fillets