Serves: 1
Prep 100mins, Cook 20mins
150 kcals / serving
Easy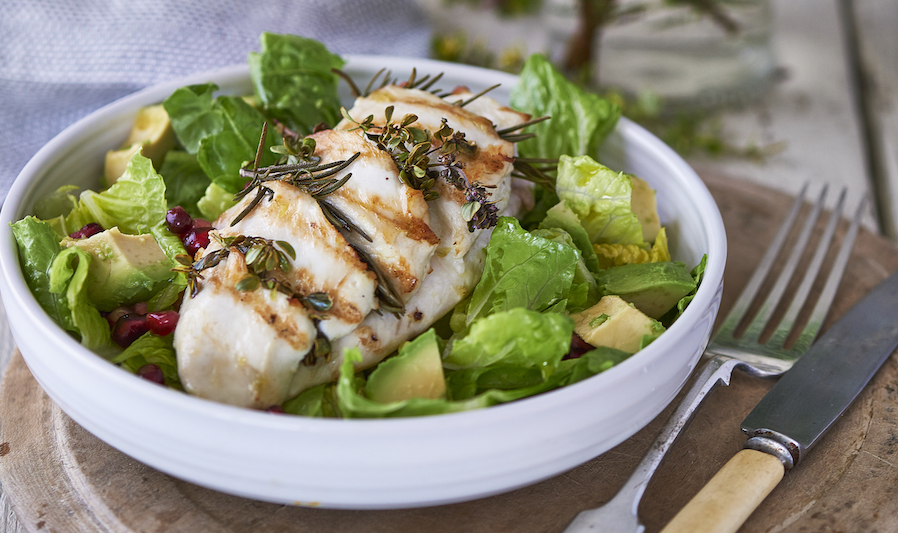 Recipe info
If you're cooking chicken but want to add a little flavour, this recipe is created in a matter of minutes and can be varied to suit what ever herbs you have available.
Instructions
Step 1 -
Use a sharp knife to slash into the breast, making cuts about 1/2 to 1 cm

Step 2 -
Stuff with fresh sage, parsley or thyme leaves. Add finely chopped garlic to taste.
Step 3 -
Season with salt and pepper and cover the breast lightly with oil.
Step 4 -
Put in the oven at 180 degrees centigrade for 20 - 25 minutes until fully cooked.
Step 5 -
Serve with green leaf salad and avocado.
Ingredients
Chicken breast
Herbs as required
Tablespoon olive oil