Serves: 1
Prep 15mins, Cook 15mins
255 kcals / serving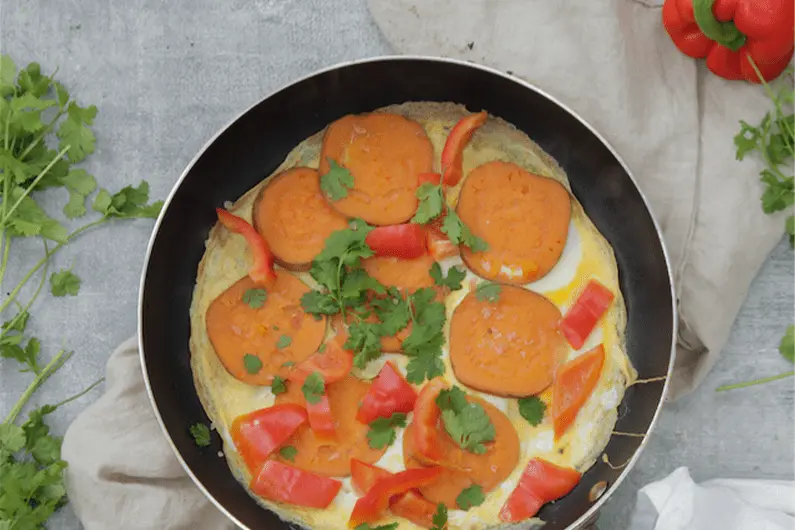 Recipe Info

A quick and easy to do omelette with added fibre and vitamins from sweet potato and red pepper.

Instructions
Step 1 -
Peel and dice sweet potato – boil until soft.
Step 2 -
Gently fry red pepper – you can use any veg for this.
Step 3 -
Meanwhile, beat eggs, add a splash of milk and seasoning.
Step 4 -
Use non stick pan. Turn up heat slightly add drained sweet potato and eggs.
Step 5 -
Cook omelette to your liking.
Ingredients
20 ml Coconut milk
2 medium Eggs
1/2 Red pepper chopped
1 small Sweet potato