Serves: 6
173 kcals / serving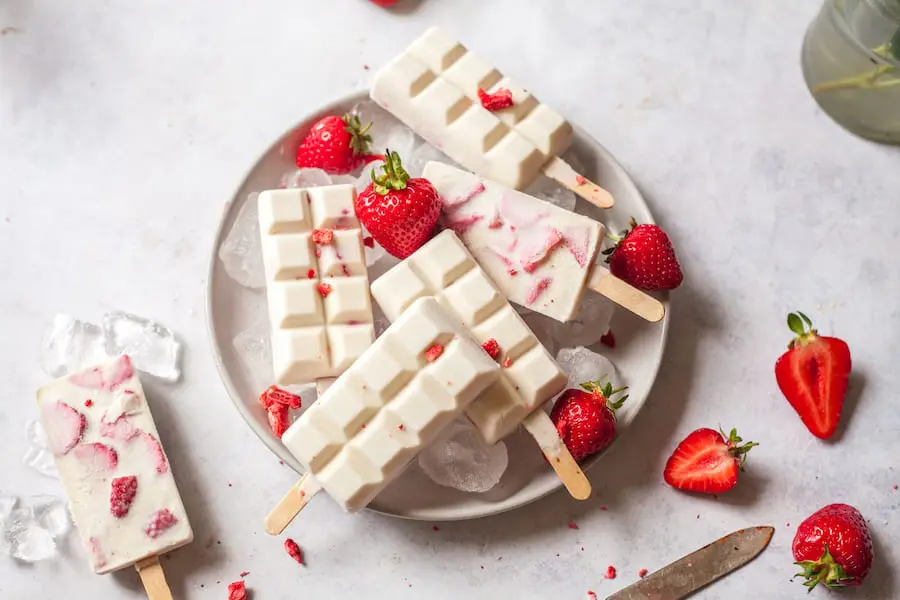 Recipe Info

Who could resist these gorgeous treats. Strawberries and summer just go together and they are so healthy they are the perfect snack or pudding.

Instructions
Step 1 -
Scoop the "cream" from the top of the chilled coconut milk. Place into a blender along with the cashews, xylitol and vanilla. Blitz until completely smooth, adjusting sweetness if needed.
Step 2 -
Pour into a mixing bowl and stir in the strawberries. Spoon into ice cream moulds, then place in the freezer to firm up overnight. Remove from the freezer 15 minutes before eating.
Ingredients
1 cup Cashew nuts, soaked 4-6 hours in water and drained.
400 g Coconut milk, full fat, chilled over night in the fridge.
1 pinch Sweetener (Stevia works best) to taste
2 tsp Vanilla paste
200 g Strawberries, hulled and sliced.