Serves: 4
Cook 15mins
284 kcals / serving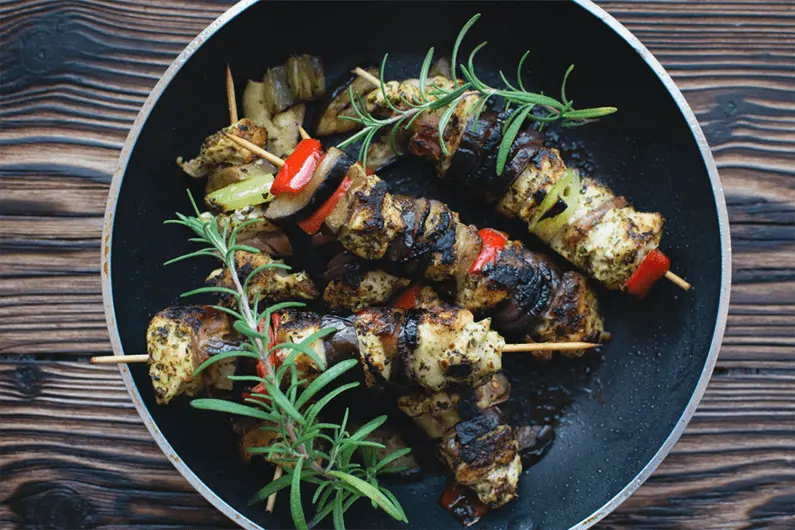 Instructions
Step 1 -
Arrange meat and vegetables on skewers.
Step 2 -
Combine 1/2 oil, garlic and herbs and brush onto prepared skewers.
Step 3 -
Add rest of oil to a pan, heat then add skewers turning regularly for around 15 minutes until fully cooked.
Step 4 -
Squeeze over lemon juice.
Step 5 -
Serve with salad of choice.
Ingredients
600 g Chicken breast cubed
2 Courgettes sliced
4 cloves Garlic chopped
2 tsp Mixed herbs
3 tbsp Olive oil
4 small Red onions sliced
1 Red pepper chopped