Serves: 10
Prep 30mins
106 kcals / serving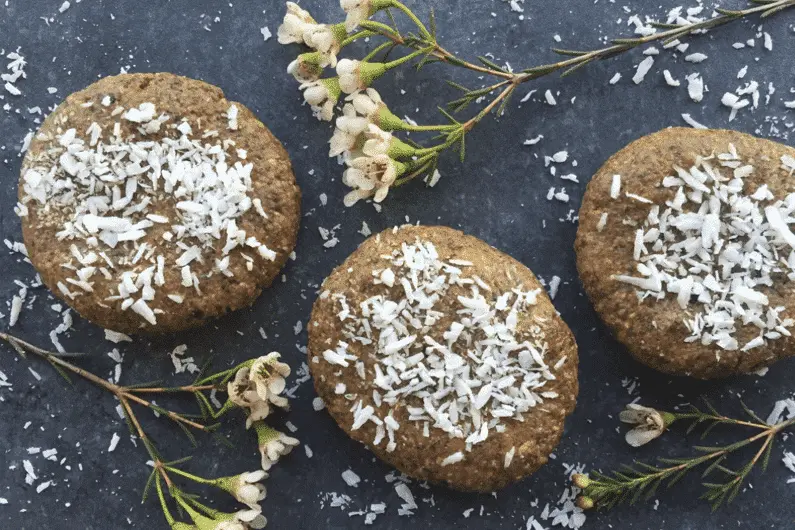 Recipe Info

If you love Protein balls and want to give your skin a super boost, try these delicious ginger and pumpkin protein balls with added Veggiecol. They're absolutely gorgeous and ready in no time at all. No cooking, just pop in the fridge for around 30 minutes to fully set.

Instructions
Step 1 -
Add 6 capsules of Veggicol.
Step 2 -
Ground pistachios and pumpkin seeds together.
Step 3 -
Put dates and mixture in blender and combine until well mixed.
Step 4 -
Heat up 2 tablespoons of almond butter and 1 tablespoon of coconut oil. Add the mixture to almond butter and coconut oil and stir.
Step 5 -
If mixture needs bulking out add ground almonds.
Step 6 -
Grate fresh ginger and add to mixture.
Step 7 -
Put in fridge for 5 mins to cool slightly.
Step 8 -
Take out of fridge and roll into balls. Sprinkle with desiccated coconut. Place in fridge for 30 mins.
Ingredients
2 tbsp Almond butter
1 tsp Coconut oil
10 Dates (pitted)
50 g Desiccated coconut
1 tbsp Ground almonds
25 g Pistachio nuts
1 tbsp Pumpkin seeds
small piece Raw ginger grated