Serves: 2
Prep 10mins, Cook 15mins
292 kcals / serving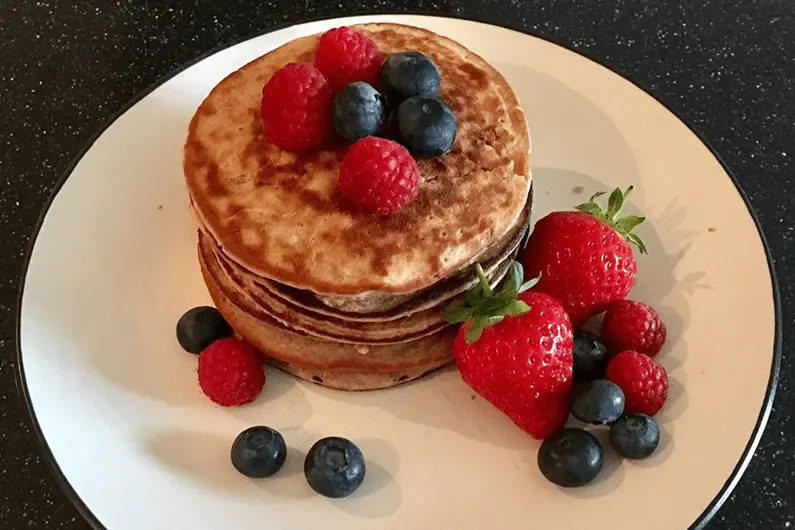 Recipe Info

These delicious Banana Protein Smoothie pancakes have been made by our gorgeous Lucy Taylor. They look absolutely irresistible and here's the recipe so that we can all try them.

Instructions
Step 1 -
Beat egg white.
Step 2 -
Blend all ingredients together - apart from egg white.
Step 3 -
Fold in egg white.
Step 4 -
Add small amount of oil to pan and add a tablespoon at a time to a pan and cook one side until brown, then flip and cook the other side.
Step 5 -
Add a trickle of coconut nectar and berries, eat warm.
Ingredients
1 Banana
2 scoops Banana Protein Smoothie
few Berries to top
1/3 cup Coconut milk
1 tsp Coconut oil
2 Eggs separated
1/2 Gluten free oats