Serves: 1
Prep 10mins, Cook 15mins
574 kcals / serving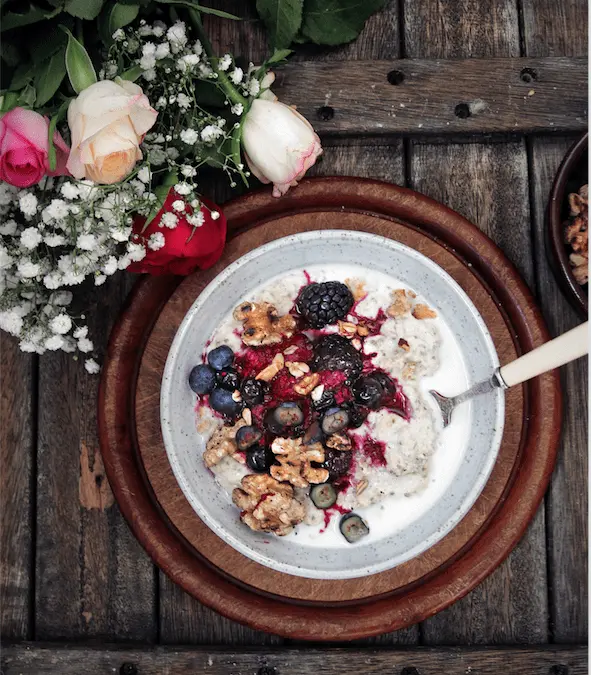 Instructions
Step 1 -
Add the blueberries, raspberries water and maple syrup to a sauce pan and simmer on a low heat until the blueberries have broken down a deliciously jammy compote.
Step 2 -
Add the oats, banana, chia and almond milk to a saucepan and cook on a low to medium heat until the oats are creamy (you may want to add some maple syrup if you like it a little sweeter – taste and see).
Step 3 -
Stir in the Banana protein powder.
Step 4 -
Top the oats with compote (step 1) and toasted walnuts- seriously delicious!
Ingredients
125 ml Almond milk
1 Banana mashed
50 Blueberries
50 Blueberries
1 tbsp Chia
1 tbsp Maple syrup
50 Oats
50 Raspberries
1 scoop Rejuvenated Banana Protein
1 handful Toasted walnuts