Serves: 4
Prep 30mins, Cook 90mins
653 kcals / serving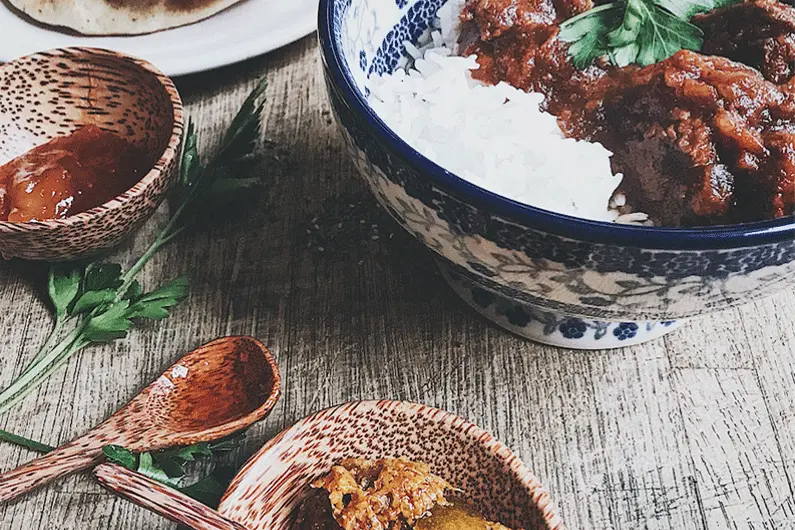 Recipe Info

This is a delicious Balti dish by Health coach Claryn Nichols. You can create it as a lighter dish with salad or a hearty meal by adding rice.

Instructions
Step 1 -
Heat a heavy-based pan over a medium to high heat, add the oil. Add the onion, garlic and ginger and stir until the onion turns golden brown colour.
Step 2 -
Add all the dry spices, stir until well-combined, add a tablespoon of water if necessary to prevent sticking to the base of the pan.

Step 3 -
Add the beef to the pan. Stir until coated in spices.
Step 4 -
Pour in the tomatoes, break it up gently. Bring to the boil whilst stirring.
Step 5 -
Once boiled, turn the heat down to simmer. Taste and adjust the seasoning as needed.
Step 6 -
Simmer for about 1-1.5 hours and stir every 15 minutes to avoid tiny amount of sauce sticking to the pan. Cook until the beef is tender.
Step 7 -
Garnish with coriander.
Ingredients
2 Bay leaves
750 g Braised beef brisket
1 tsp Chilli powder (mild)
4 tbsp Extra virgin olive oil
8 cloves Garlic
2 cm Ginger crushed
1/2 tsp Ground cardamom
1 tsp Ground coriander
1/3 tsp Ground cumin
1 Onion
1 tsp Paprika
400 g Tomato
1/2 tsp Turmeric