Serves: 4
Prep 20mins
289 kcals / serving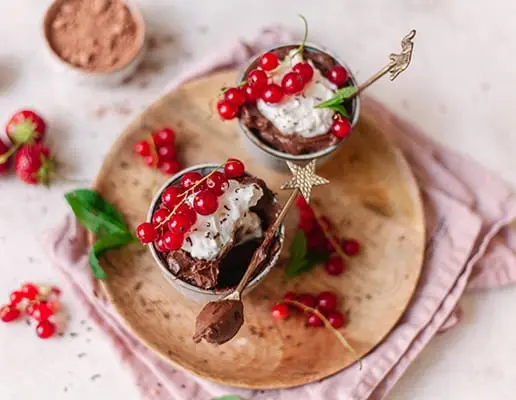 Recipe Info

A heavenly chocolate dessert that allows you to be angelic with sumptuous dark chocolate and avocado. Created by the very gorgeous Samantha Hadadi, we think you'll find this perfect as a dessert or afternoon treat.

Instructions
Step 1 -
Blend all ingredients together until smooth and creamy. Spoon into glasses or ramekins and place in the fridge to chill, or eat immediately.
Step 2 -
Serve with berries and coconut cream, if desired.
Ingredients
2 Avocado
80 g Dark melted chocolate
1 scoop Protein Smoothie chocolate
1 tbsp Maple syrup
1 tsp Vanilla paste
1 dash Salt