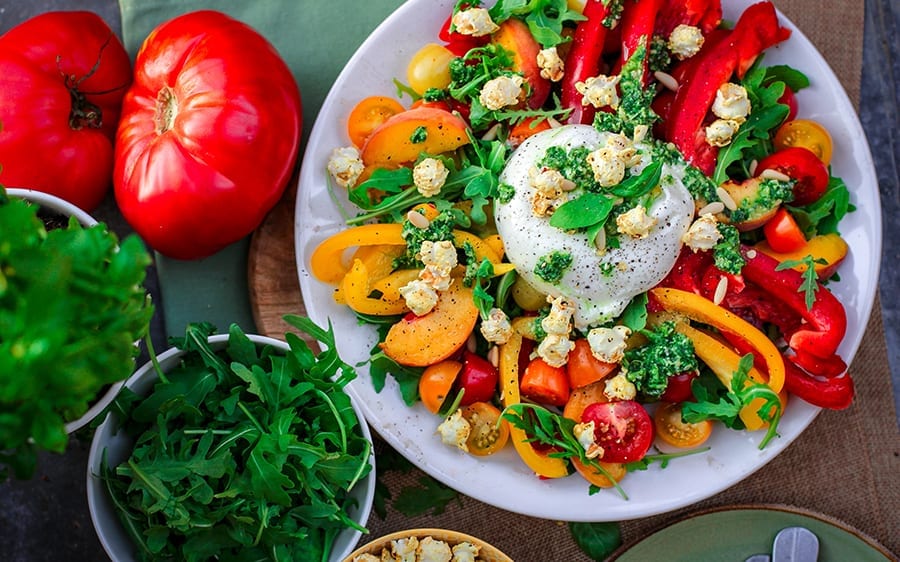 Spring is a time of cleansing and renewal as our body naturally starts to shed the stored deposits of winter.
It's the ideal time to work with our natural triggers by thinking of eating lighter foods and start to introduce more salads and vegetables into our diet. We featured inulin in our last post on Protein Smoothie and the health benefits that it can give.
Now you can add to these benefits with certain herbs and minerals along with our 6 week healthy Re-set program.
Rejuvenated Re-set is a natural supplement with a potent combination of ingredients, which will has been formulated to assist with healthy blood sugar levels and metabolism. It complements Protein Smoothie with the ability to reduce stored fat when used conjunction with our healthy eating program.
Gynestemma Pentaphyllm – a herbaceous climbing vine traditionally used in herbal medicine to promote well being and longevity.
Chlorogenic acid – derived from raw unprocessed coffee beans to assist with healthy blood sugar levels post meals – has less caffeine than green tea.
Acetyl-l-carnitine – created in the body from the amino acids, lysine and methionine, it is found most abundantly in tissues that use fatty acids as the main fuel: for example skeletal and cardiac muscles.
White Mulberry Leaf – contains high levels of magnesium, phosphorous, potassium and calcium.
Chromium – contributes to normal macronutrient metabolism and maintenance of normal blood glucose levels.
Zinc – contributes to acid-base, carbohydrate and macronutrient metabolism.
Copper – contributes to normal energy yielding metabolism
Vitamin D contributes to the absorption and utilization of calcium and phosphorous
You'll find the Re-set supplement at our website.
You will find the Free Rejuvenated Re-set 6 week healthy eating program at our website. The Re-set program focuses on assisting healthy blood sugar levels and reducing excess fat in the body, just register at rejuvenated.com and log in to your personal account to download your book.
Read how Protein Smoothie with inulin can help to reduce internal fat here.