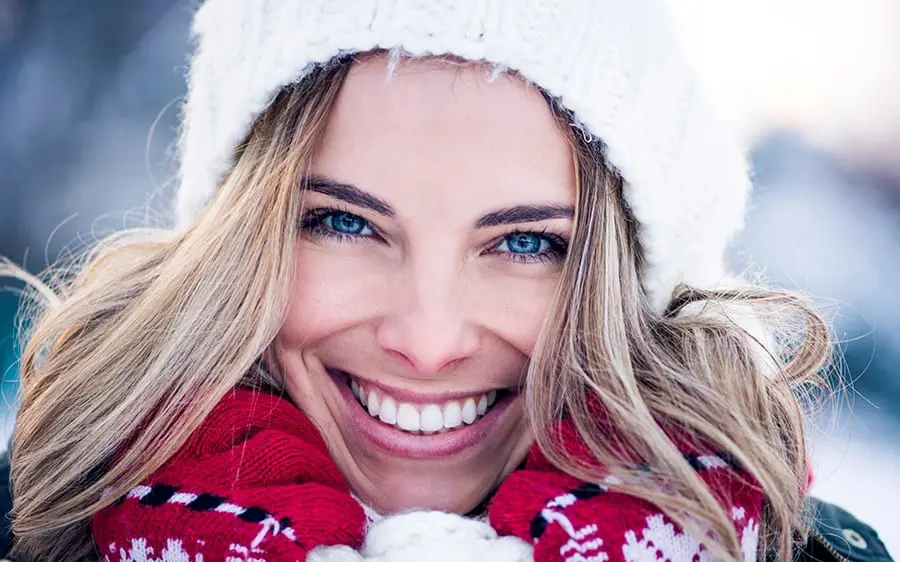 The nights are rapidly drawing in and you've probably already switched on the central heating. As the days grow shorter, the temperatures drop, your skin will lose moisture and most of us feel tired and have less energy. The right winter skin preparation can therefore help with maintenance. Autumn is a time for transition but slight changes in your routine will help to boost your skins health and energise you for the winter ahead.
Rejuvenated is about looking and feeling great, easy to use products to fit in with your lifestyle. Read on to discover how you can keep your youthful bloom throughout the cold winter months.
As leaves lose their lustre so does your skin, colder temperatures cause blood vessels to constrict and your pulse rate to fall. This is because warm blood near to the surface of the skin radiates too much heat so the body reduces the flow to skin and also arms and legs.
Reduced blood flow to the skin leaves it looking tired and lackluster. The constriction of blood vessels also causes a slight raise in blood pressure levels.
The reason for this is because the same volume of blood is flowing through less space in your body. In response your kidneys will pull out excess fluid to reduce blood pressure, hence the reason that you need to pay more visits to the toilet in cold weather.
These changes mean that the potential of dehydration can be just as high in winter as summer, the time, which we commonly link to the condition.
Prepare your skin and body now to protect for future months. Each of our products has carefully selected ingredients that nourish not only your skin but the whole of your body.
Prepare Your Skin For Winter With These Products
The amino acid peptides in marine collagen provide all the building blocks for strong healthy cells.
Hyaluronic acid attracts fluids to the fibroblasts and cells.
Acai berry has 21 amino acids, essential fatty acids and capillary strengthening properties.
Vitamin C protects cells from oxidative stress and blood vessels.
Ionic minerals allow for correct fluid balances in the body and cells.
Astaxanthin a potent antioxidant, believed to have many times the power of vitamin C, beta-carotene, green tea and CoQ10.
Riboflavin, vitamin A & E protect from oxidative stress.
Pine Bark has over 40 antioxidants and is an incredible anti-inflammatory.
Grape seed extract a naturally occurring anti-oxidant and anti-inflammatory.
Ionic Minerals Allow for correct fluid balances in the body and cells.
Resveratrol from grape skins a potent antioxidant.
Hyaluronic acid attracts fluid to the fibroblasts and cells.
Look and feel at your best whatever the weather.
Collagen Shots
Discover the benefits of drinking collagen for beautiful skin. High strength award winning Collagen Shots drink with skin firming antioxidants and vitamins