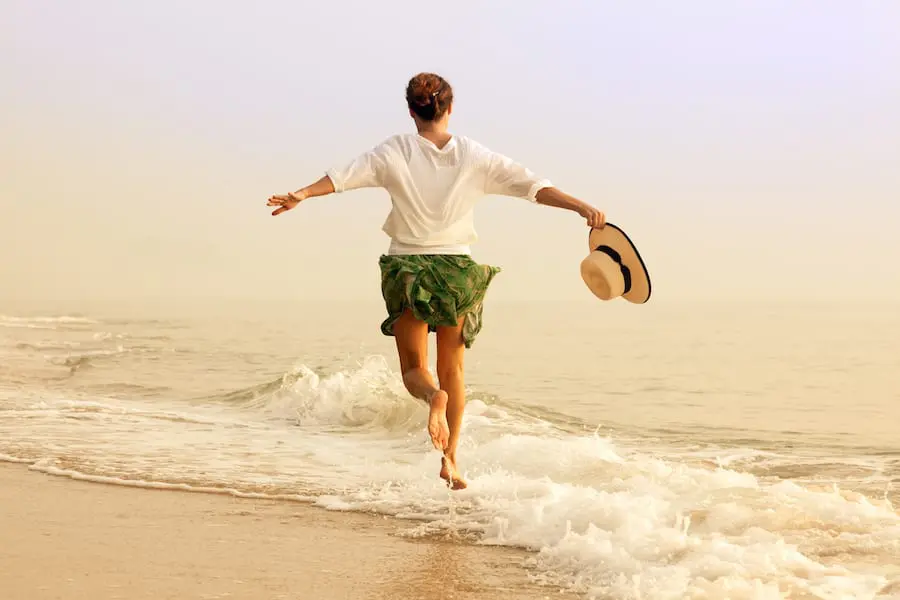 One minute, we are in the middle of a heat wave the next it seems to be a monsoon. It is holiday time though and whether you're off to the tropics or whipping out the BBQ in between the showers, it's the time more flesh is on show. If you've spent the winter hiding under layers of fleeces our top tips to glow this summer will get you off to a great start in no time.
1. Exfoliate, polish off those dead skin cells and give your skin a chance to glow. Gently for the face but a good blitz with a body brush Chances are you are feeling generally sluggish.
2. Move: You don't have to pound the streets, try pilates, yoga or swimming to firm and tone. I find Rodney Yee's A.M. Yoga perfect, 20 minutes in a morning makes sure I always get some stretches in and then if I'm not on the road a good walk with the dog. If the sun is shining why not do your work out outside – don't forget the sunscreen though!
3. Ditch the refined carbs, eat plenty of good quality protein, lots of veggies and a small amount of fruit. Eating protein will keep you fuller for longer and by reducing grains will lessen the bloat to keep you feeling trimmer throughout the day.
4. Be calorie aware when mixing Smoothies adding fruits and frozen yogurts can be incredibly calorific. Our Protein Smoothie when mixed with water has 21 grams of protein with just 99 calories when mixed with water. If you do want to add fruit go for dark coloured thin-skinned berries such as blueberry and raspberry. Download the free e book by Rejuvenated 6 weeks to Re-set your body – switch from fat storing to fat burning. Just sign into your account, click on e books and away you go.
Discover our Shape Up and Re-set packs right here.
5. Eat Good fats. Good fats are full of essential fatty acids which help to protect skin against the sun and keep it more supple. Eat 3 portions of oily fish a week and include avocados and olives in your diet.
6. Stay hydrated. we all know that we should drink plenty of water but so many of us don't achieve the recommended amount. You can add a scoop of H3O Hydration to your bottle or juice. H3O Hydration has key electrolytes to speed water through the stomach wall, into the blood stream and to keep cells super hydrated.
Get a great discount when you buy together with our Hydration Duo Pack.
7. Avoid dry skin. Collagen Shots is the best product to protect against dry shins and elbows while you are away. Just take as normal so you can return with your tan and a super glow too.
8. Don't forget the sunscreen, but you knew we were going to say that didn't you J better to protect than repair.
Watch Russ, our brand director, share some of our favourite recipes with Protein Smoothie and watch for our cheeky pup Charlie stealing the show.
We'd love to hear your favourite. Order Protein Smoothie to make your own recipes here.