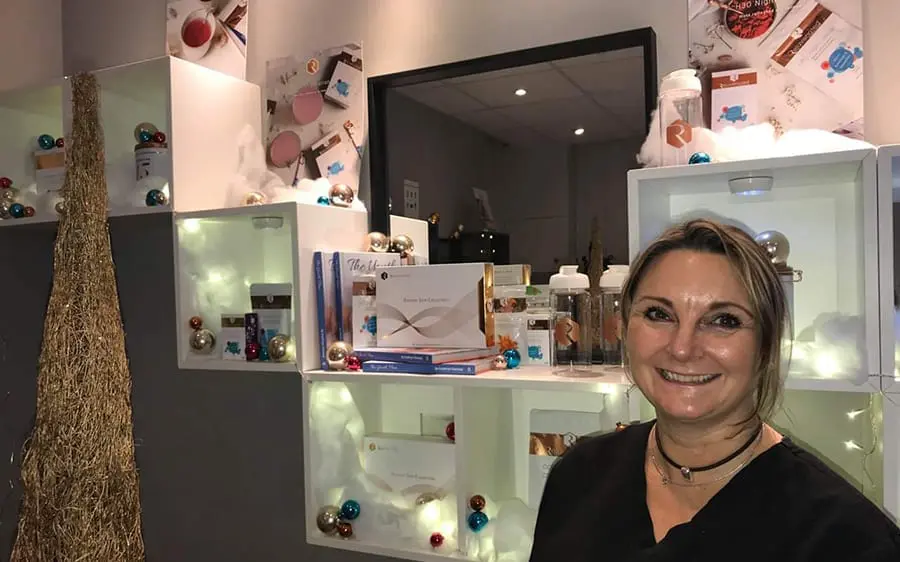 Say hello to Sarah-Jane Pearson, founder and joint owner of S3 Skin and Laser. Sarah Jane was a medical aesthetician and Lumenis UK Trainer and wanted to use her expertise and experience to bring treatments of excellence to the Stourbridge area. She is committed to helping clients benefit from the latest leading technology and products.
Discover how Sarah became involved in aesthetic industry and what her favourite treatments and products are.
Was working in beauty a childhood dream or something you fell into?
Absolutely something I fell into. I qualified as a radiographer in 1987 and worked in the NHS for many years, mainly in CT and Radio-Nuclide imaging….I then worked for Molnlycke, the woundcare company, and entered the world of Aesthetics with Lumenis (laser company) where my passion for Laser hair removal and skin treatments was initiated….my years of experience then resulted in the formation of S3 Skin and Laser nearly 7 years ago…….quite a journey!!
Please share your beauty routine with us.
It is relatively simple- for speed and convenience I use SkinMatrix HD micellar water cleansing pads to remove make up, then a mild cleanser in the shower.
Night time is a combination of Retinol ( Retriderm ) and a growth factor serum ( Endocare Tensage), and then Rejuvenated Night Repair capsules before I go to bed.
Morning is a quick splash of water, Vitamin C serum, and SPF 50.
Which skincare product is your must-have?
There are two or three but if I can only choose one it has to be Heliocare SPF 50 , there are many in the range but my absolute favourite is Suntouch, gives me a lovely dewy healthy glow.
And your favourite treatment in the clinic?
I simply can not choose between Laser Hair Removal and microneedling …..both give such amazing results especially when combined with Rejuvenated's supplements.
What's your beauty pet hate?
'Wipe' is a four letter word here at S3 …but also I hate to see skin caked in thick foundation…so aging,
As a multi-tasking clinic owner, partner and mum, how do you manage stress?
It can be difficult juggling everything and everyone, but I love cooking for my family and friends, and spending time in my garden and allotment….fresh home cooked food is very important to me.
Being with family and close friends is a real stress buster, I love to laugh- but top of my list is my time spent at our retreat in beautiful Pembrokeshire with my family and 2 dogs…it is my second home.