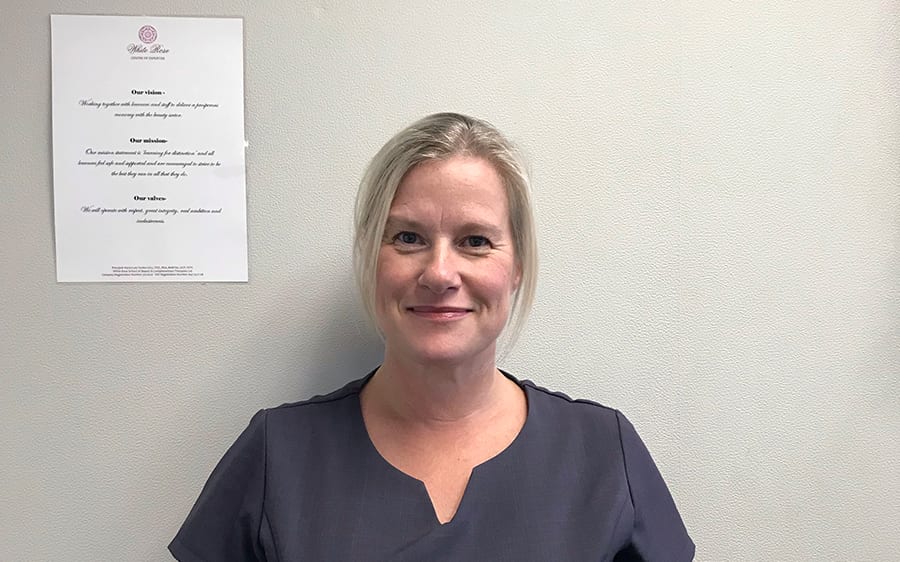 Was working in beauty a childhood dream or something you fell into?
I always loved beauty products from being a child but thought it was hard to get in too until my cousin said she was doing a beauty therapy course and why didn't we do it together. After completing my level 2 and 3 I then went to work in various salons, counter work and then the cruise ships, I then went on to become a lecturer in Beauty therapy at various colleges across the country.
Please share your beauty routine with us.
I visit spas on a regular basis. I use a regular cleansing, tone and moisturising routine with Elemis products.
Which skincare product is your must-have?
My must have skin care product is Elemis pro collagen cream. My skin looks and feels amazing.
And your favourite treatment in the clinic?
My favorite treatment is Elemis top to toe
Which is your favourite Rejuvenated product and why?
Collagen Shots with Açai berry, this product is amazing not only does my skin look amazing it's also got rid of dry skin on my elbows and feet, I have had a lot more energy and my IBS has improved
What's your beauty pet hate?
Unnatural products eg botox, there are much better ways of staying young naturally.
As a busy college lecturer, how do you manage stress?
As a lecturer I manage my stress levels by attending salons and spas on a regular basis and having a work and home life balance