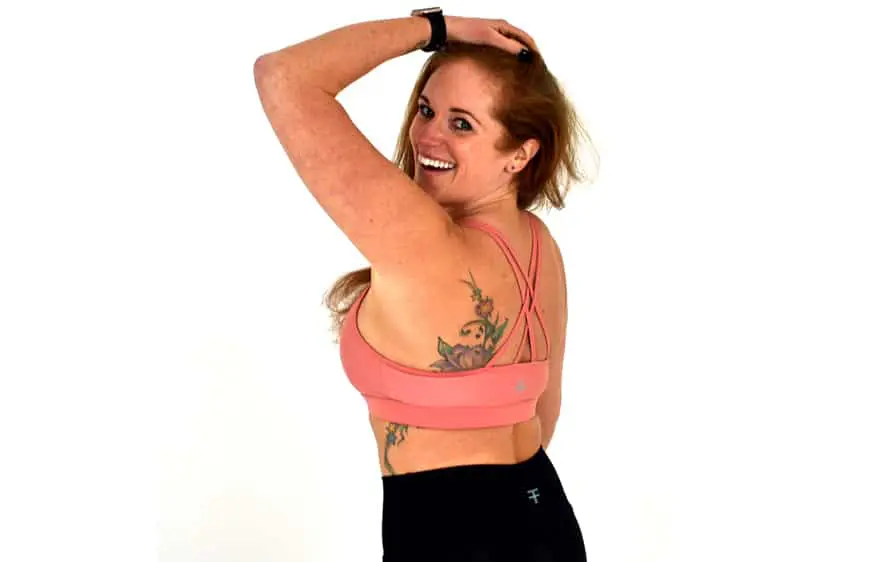 We caught up with Ellie Crawley, personal trainer and nutrition coach. We just love her realistic and sustainable approach to fitness and wellbeing. Ellie has also just launched her own brand of sustainable leisure wear.
Tell us a little about yourself?
Whilst I maybe a personal trainer and a nutrition coach I am also a real person and I think that is what sets me part from others. I understand how the body works, I have tried ever fad diet out there and have realised that there is not a one plan that fits all, we are all different and need different things. My love for fitness hasn't always been there in fact quite the opposite. But since finding it and being able to help others in their journey it now means more than anything to me. There is no better feeling than seeing someone else become stronger and more confident in their bodies. Outside of my role as a trainer I love food, a good red wine, reading and learning new things, cycling but also time out with family and friends or on holiday when we can. You can't beat a good bit of quiet time walking by the beach or in the woods.
Why are supplements important to you?
I am a big fan and advocate for collagen, magnesium and protein. I've been taking all three for years. They support my training and lifestyle. As we get older as we know our bodies need those little extra bits to help. I have a very active lifestyle and taking supplements allow me to be able to meet those higher nutritional needs.
Are there any specific supplements you recommend and/or take to improve and support your fitness levels?
Definitely my go to supplements are collagen, magnesium and protein. They help to improve my fitness levels, training, strength, sleep and help maintain and build the healthy muscle mass I am looking for.
Are there any specific foods we should be eating to boost our fitness levels?
Oh my days YES – foods can totally support our fitness levels, I too often hear how much people eat, or how little they eat and wonder why they aren't seeing the results they want – we need food and there are no bad foods either. Back to your question though, fuelling your body right before and after workouts will help you. Things like oats, berries, yogurt full fat, nut butters before a workout with a hydration drink. Then protein, eggs, meat, mango, hummus, veggies, bananas, pancakes, nut butters – making sure you have protein, fats and carbs – our bodies need them all and we definitely shouldn't be restricting them.
Which Rejuvenated products are you currently taking and do you have a favourite?
I take the protein smoothie and hydration and have been for a while now. They are great especially the hydration before and during my cycling – I often go for 50k plus and can really feel the difference when I don't have it. I have just started taking the collagen shots and H30 night repair, it's only been a few days but I can already see the benefits. I love all the products and I am extremely proud to be working with such a great innovative brand.
Ellie has created a fabulous sustainable range of fitness clothing and Rejuvenated customers have access to an exclusive discounts – R3JUV15 15% off all items. Pop over to check them out at – www.myfeelfit.com