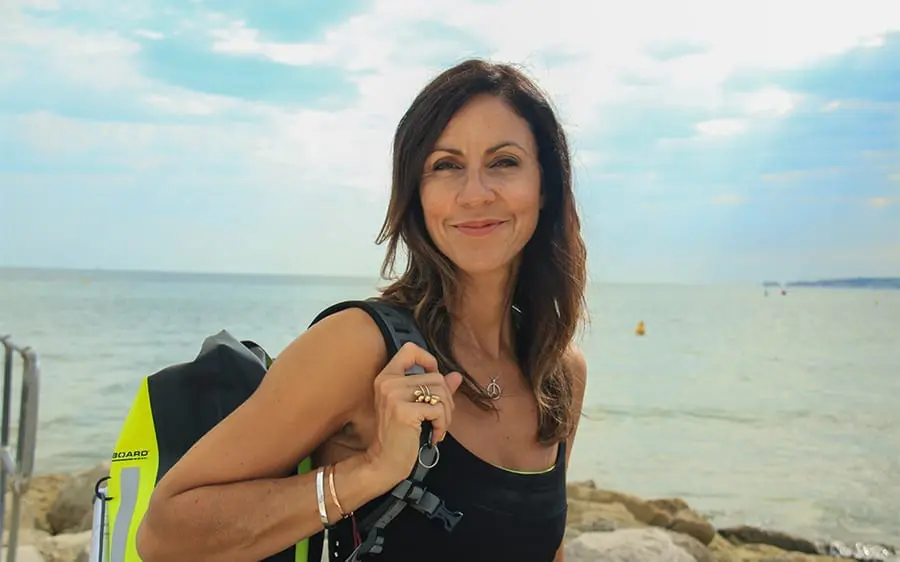 This year we spoke to Julia Bradbury for our International Women's day feature. Julia is a power house of inspiration, whether it's getting fitter by pulling on your walking boots or fighting to save the world from being swamped by plastic.
She radiates health and vitality on our screen and social media posts. We are delighted that she took the time to answer our questions and hope that you enjoy reading her answers as much as we did.
How did you begin your career in the TV industry?
After I'd made my decision to pursue a career in television in my early 20's, I managed to get a year long contract to work for Janet Street-Porter at a fledgling cable station she was launching called L!VE TV! A year later I got a big break moving to LA for GMB as their Hollywood Correspondent, the job that my mate Ross King does today.
What advice would you give women who are starting off in their careers?
Be proud, passionate and willing to head off in a few tangents – you never know where an experience may take you, so grab opportunities with both hands and whatever you do, put 100% into it.
What has been the defining moment in your career?
It's been a slow burn and I'm still working more than 20 years later, which was my goal starting out. I think it's important to look at the long game; not that you ever know exactly what you want to do, but if you have a sense of direction it helps. Fronting Watchdog on BBC1 with Nicky Campbell was a defining moment and I enjoyed that for 5 years, but then I did a small low budget series called Wainwright Walks on BBC4 as a passion project really, and it changed the path of my career. Arguably that led to my role on Countryfile.
What advice would you give your younger self?
Don't be as loud, listen more, calm it down.
Who inspires you?
My Mum, my sister and my girlfriends first; Jane Fonda, Kirsty Walk, the William's sisters, Joan Bakewell, David Attenborough, Dawn French, Oprah Whinfrey, Jack Nicholson, Gwen Stefany, Shonda Rhimes, Naomi Wolf, Maya Angelou..the list goes on. I find interesting people stimulating – even if I don't always agree with their point of view on certain topics.
How important is wellness to you?
The definition of wellness is 'being in a state of good health leading a fulfilling life'. For all of us health has to be the number one thing that we're most grateful for; to be able to get up every day and face the world is something that I don't take for granted. So wellness and fulfilment are right up there for me.
How important is it to live life to the full?
Apparently, the Japanese secret to a long happy life is a combination of staying active, existing within a lively community and taking care of yourself and others. They all seem like common-sense tangible things to me, and you should never underestimate the power of fun and laughter. Having a blast and letting go keeps you young.
If you could change something in the world today, what would it be?
I would stop the sale of non-essential single-use plastics and packaging NOW.
Thank you Julia xxx