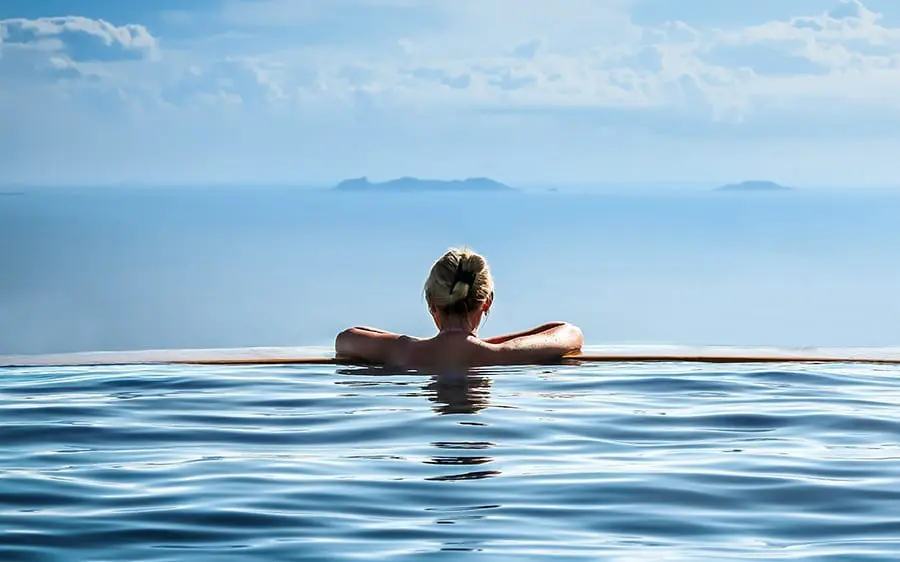 Are your bags packed and ready to go? What does your typical holiday hold for your skin?
If it's lobster red followed by shedding your skin like a lizard, then returning looking like a well-beaten leather boot, you need to read about these holiday skin care essentials to keep your skin young and gorgeous while you're away.
1. Stay hydrated
Think hydration before you even get on the plane. Drink plenty of water especially while travelling, take along H3O Hydration and add a scoop to your water bottles. Being hydrated will help to avoid swollen ankles and feet whilst on the plane. Here's our 7 top tips to avoid dehydration while flying.
Read on to discover the secret to returning glowing, youthful skin.
2. Use a good sun cream
I love Ultrasun, it is dermatologically recommended and can be bought at John Lewis. Use just once a day but apply at least an hour before exposure. Another product that I've recently become addicted to is Heliocare, check it out, it is amazing for protecting skin for the future.
3. Start with a fake tan
I'm so fair I don't even bother trying to tan in the sun but just keep topping up my colour from a bottle.
4. Invest in a wide brimmed hat
There are some great ones out there that pack flat in a case and spring back into shape
5. Watermelon and pomegranate
They are packed with antioxidants and super hydrating. They also add to the skins natural protection factor. Try to have at least one portion per day in summer months. You can prepare for a warm climate ahead of time by adding these other foods into your diet as well.
6. Cooling mask
Invest in a hydrating, cooling mask and pop on after a day by the pool to cool and soothe.
7. Holiday skin pack
Finally, you don't need to leave home without your superhero skin products. They're so hard to live without so we've made a 1-week travel pack of Collagen Shots or Veggicol with H3O Night repair and H3O Hydration, so you can take your addiction with you. They are also great to discover new products and see why everyone loves them so much. You can buy the Ultimate Holiday Skin pack here.