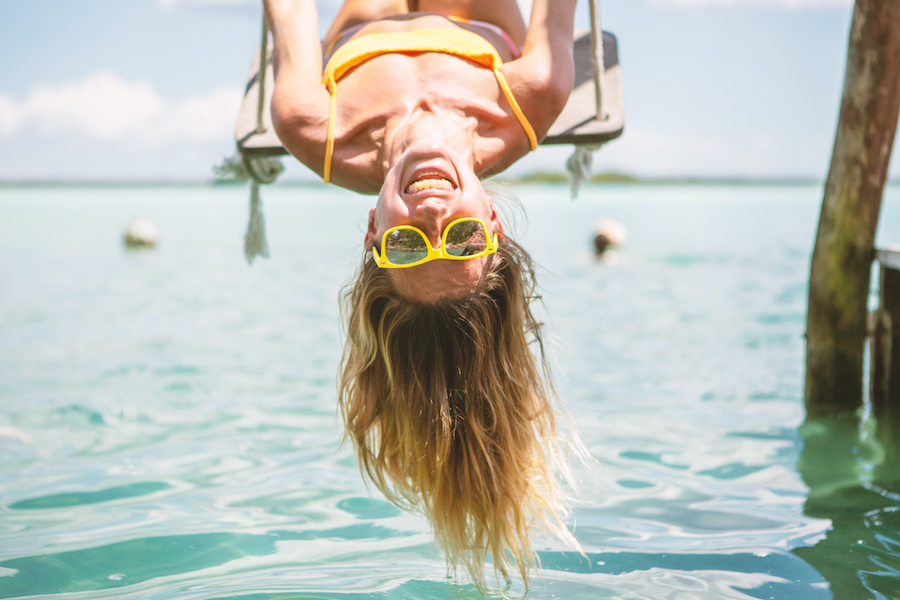 Summertime means warm weather and sunny days spent outdoors. However, with the change in weather comes changes to our hair. Whether you're spending time in the sun or water, you'll likely find your hair becomes dry and damaged over the summer period.
Luckily, you can use several tips and tricks to prevent this while keeping your hair looking luscious and healthy.
1. Condition, condition, condition
To combat the summer heat, you should ensure your hair retains its moisture. Moisture-rich shampoos and conditioners are a great way to do this, and adding some hair serum or oil to your tips will help lock in that moisture. If you want to go the extra mile, you can get a conditioning mask or leave-in conditioner to give your hair a deep treatment.
2. Take in extra collagen
Collagen is a protein produced naturally by the body. As a protein, it contains amino acids which your body uses to help strengthen and improve your hair and skin.
As we grow older, our body produces less and less of this protein. So, to help your body along and keep your hair healthy during the summer period (and year in general) take a collagen supplement.
3. Get hair sunscreen
This may sound strange, but hair sunscreen actually does exist. UV rays from the sun are not only absorbed by your skin, but your hair too – and the UV rays ends up damaging your hair too.
When it comes to finding the right type of protection, you'll find that there's a variety of products available – hair sprays, oils, shampoos, conditioners and even hair masks. You'll simply have to read up a bit on each product and try them out too see which works best for you.
4. Wear a hat or scarf
Covering your hair will, firstly, prevent the harmful UV rays from the sun harming your hair. Secondly, it will also help preserve your hair colouring – when exposed to the sun, your hair fades, losing its luminous colour.
5. Avoid 'swimmers hair'
Whether you spend your days swimming in the sea or pool, the salt or chlorine can suck the moisture and natural oils out of your hair, leaving it dry and damaged. So, to stop this from happening, you can rinse your hair with cool water before swimming and also try a protective mask. This will help to lock in the moisture in your hair.
6. Keep your hair trimmed
The summer weather tends to dry your hair out, which can cause more split ends. To keep your hair looking its best, have your hair trimmed regularly. This will also prevent your hair from breaking or becoming easily tangled.
7. Go for loose hair styles
During the heat of summer, you may be tempted to tie your hair up in a ponytail to keep you cooler. However, tight hairstyles like this tend to pull on your hair, which can cause more harm than good.
Instead go for loose, comfortable hairstyles like braids. Not only will this keep your hair out of the way, but it will also help maintain any frizziness caused by the summer humidity.
8. Don't wash your hair too often
This one applies to summer and winter too. Washing your hair too often deprives your hair of its natural oils. This results in the production of even more oil, which leads to your hair becoming oily more quickly – ironic yes?
If you're worried about your hair looking greasy, there are a few ways you can remove the excess oil. You can start by simply rinsing your hair after spending a day at the pool or beach. Otherwise, you could use dry shampoo to soak up any excess oils and go an extra day or two without washing your hair – cornstarch is a great, natural alternative. Hazel is another natural item you can use to remove oil from the scalp.
As with all things health and wellness, being proactive is much better than being reactive; so stocking up on collagen and other essentials to protect your hair is better than scrambling around after the damage is done. If in doubt, get in touch with us for advice on how to protect your hair with collagen.