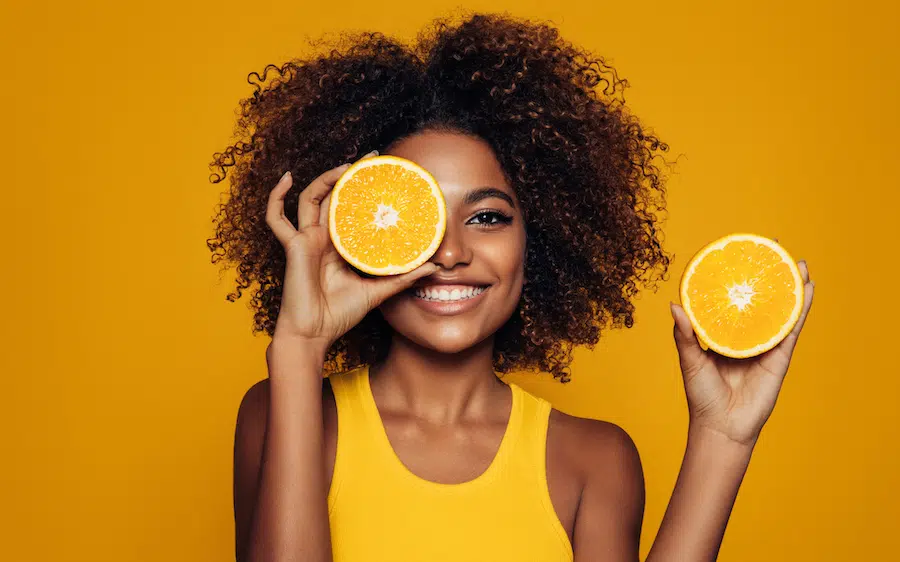 Many of us take extra precautions around flu season; the last thing we want is to get sick and miss out on all of the season's festivities. But there's only so much carrot and coriander soup you can eat and orange juice you can drink to get a boost of flu-battling vitamin C.
The good news is that there are other ways to get your boost of vitamin C, which has a whole host of benefits in addition to keeping those winter bugs at bay.
Recipe ideas for increased vitamin C during winter
Here are just a few winter recipe ideas to get your daily dose of vitamin C without having to eat the same repetitive meal over and over again:
Cauliflower soup
Mint lamb with charred broccoli
Broccoli parmesan pasta
Scrambled eggs on toast with pesto and kale
Chilli chicken enchilada
Blackened salmon with papaya
Spiced rice with fried broccoli and cauliflower
Winter vegetables with citrus butter
Bacon brussels sprouts and garlic parmesan cream
And for dessert:
Chocolate bread cake topped with orange sauce
Pistachio and lemon layer cake
Strawberry and rhubarb crumble
Lemon meringue pie
Caramel oranges with biscuits
Vitamin C supplements to take during winter
Another way to increase your vitamin C intake during winter is via supplements. Of course, there's your straightforward vitamin C supplement, but we wanted to make a few additional suggestions to help you feel your very best:
Collagen Shots
Winter wreaks havoc on our skin, but our collagen shots help to hydrate the skin from within, combatting the effects of chilly winds. It improves skin radiance and supports strong nails and hair growth. Just one serving gives you 160 mg of vitamin C and all of its flu-fighting benefits.
Skin Perfecting Complex
Skin Perfecting Complex will work wonders for you if you suffer from winter acne. It also supports healthy nails, which can split more easily in cold weather. Each capsule will also give your body 30 mg of vitamin C.
H30 Night Repair
Darker winter mornings make it harder than usual to get out of bed, but when you take H30 Night Repair, you can wake up feeling renewed and refreshed. Our supplement can reduce feelings of fatigue, helping you kickstart your day efficiently. Each capsule holds 80 mg of vitamin C.
H30 Hydration
If you prefer to take your supplements in the morning, you could try H30 Hydration. This supplement naturally boosts energy levels, plumps the lips and hydrates your skin from the inside out. You'll get 80 mg of vitamin C per sachet.
Protein Smoothie
Finally, we wanted to highlight our Protein Smoothie. It supports a healthy metabolism (which is always a plus around Christmas) and can be a healthy way to lose weight if that's something you're aiming for. It's also 100% vegan. Each serving will give you an 80 mg boost of vitamin C.
Remember that our bodies need around 40mg of vitamin C every day since we can't produce or store it naturally. We hope this article has helped you find natural ways to boost your vitamin C intake during winter. If you'd like to know anything more about our natural supplements, please get in touch.