Serves: 2
521 kcals / serving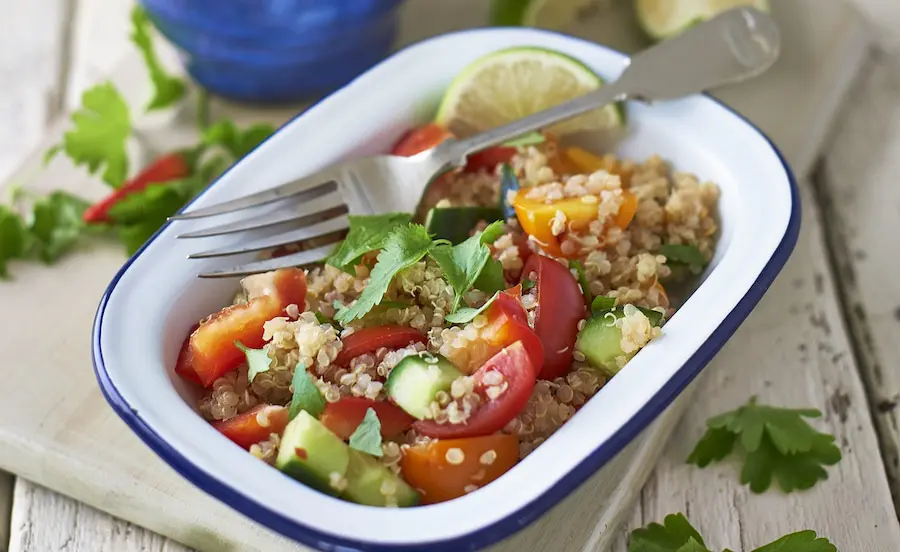 Recipe Info

A super healthy tasty treat taken from the Youth Plan as recommended by Health and Wellbeing Mag. "Feed your face... Nourish your body with these nutritious recipes that have been created to help you life life to the full.

Instructions
Step 1 -
Add quinoa and bouillon to boiling water. Turn down heat and simmer for 15-20 minutes until softened and all the water has been absorbed.
Step 2 -
Drain off any remaining water and toss in the vegetables before stirring in the lime juice.
Step 3 -
Top with fresh, finely-chopped coriander.
Ingredients
200 g Quinoa
500 ml Boiling water
1 tsp Bouillon
1 Avocado chopped
1 Red pepper, deseeded and chopped
1/2 Cucumber chopped
8 Cherry tomatoes quartered
Coriander - handful
1/2 Lime juiced