Serves: 2
Prep 10mins
142 kcals / serving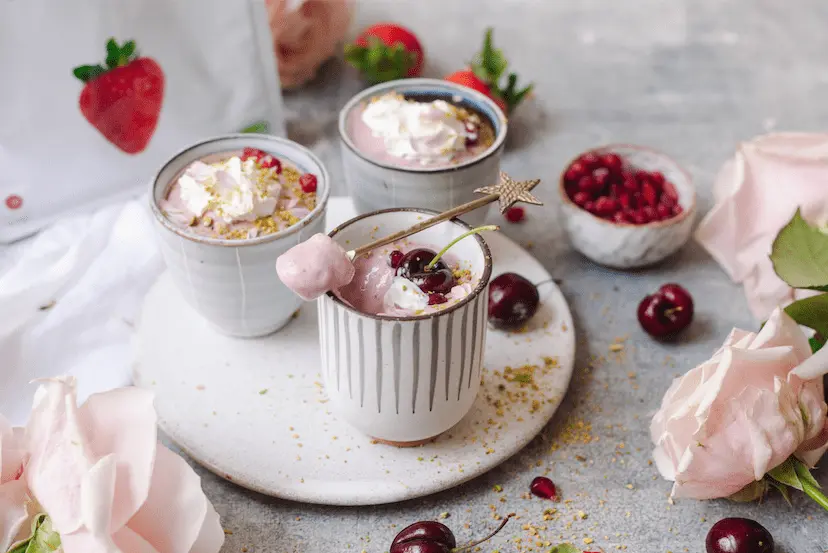 Recipe Info

This is a super speedy recipe created by the talented food blogger Samantha Hadadi. It's deliciously indulgent but so very healthy too, containing Rejuvenated's Protein Smoothie with 21g of organic pea protein, fibre for fullness and healthy fats to give your metabolism a boost at the start of the day. We love the addition of antioxidant rich berries and cherries. It's the perfect breakfast or guilt-free dessert treat.

Instructions
Step 1 -
Add tofu, berries and Protein Smoothie to blender and mix well.
Step 2 -
Put in serving dishes and top with coconut yogurt and berries or cherries and pomegranate. Enjoy!!
Ingredients
50 g Coconut yogurt
sprinkle Berries/fruit to serve
1 scoop Rejuvenated Vegan Strawberry Protein
140 g Silken tofu
1/2 cup Strawberry halves