Serves: 2
Prep 10mins, Cook 15mins
573 kcals / serving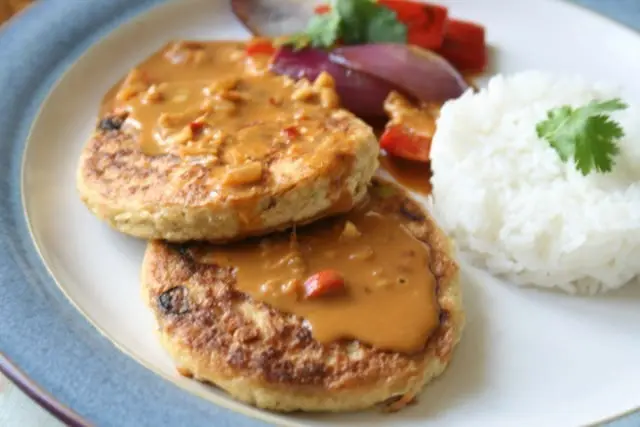 Recipe Info

This unusual recipe has an Asian element to it and was created by Claryn Nicholas. Claryn is an Integrative health and nutrition coach based in Lincolnshire. Watch out for her blogs, coming soon.

Instructions
Step 1 -
Gently but firmly squeeze the tofu from its sides until you can drain as much water as you possibly can.
Step 2 -
Remove the cutter - use a blunt knife to gently separate the mixture from the cutter.
Step 3 -
Flip to the other side and fry for another 5-7 minutes or until firm.
Step 4 -
An easier option is to divide the mixture in 2 and pour the mixture in to fill the size of the frying pan to make a bigger omelette.
Step 5 -
Whilst the omelette is cooking, chop the pepper and red onion to the desired chunks and place in the oven for 15-20 mins.
Step 6 -
Serve with hot jasmine rice or rice of your choice.
Ingredients
4 Large eggs beaten
1 Handful fresh coriander
2 tbsp Olive oil
2 Pepper
1 Red onion
Salt & Pepper (To taste)
4 Spring onions finely chopped
396 g Tofu