Serves: 4
Prep 15mins, Cook 20mins
112 kcals / serving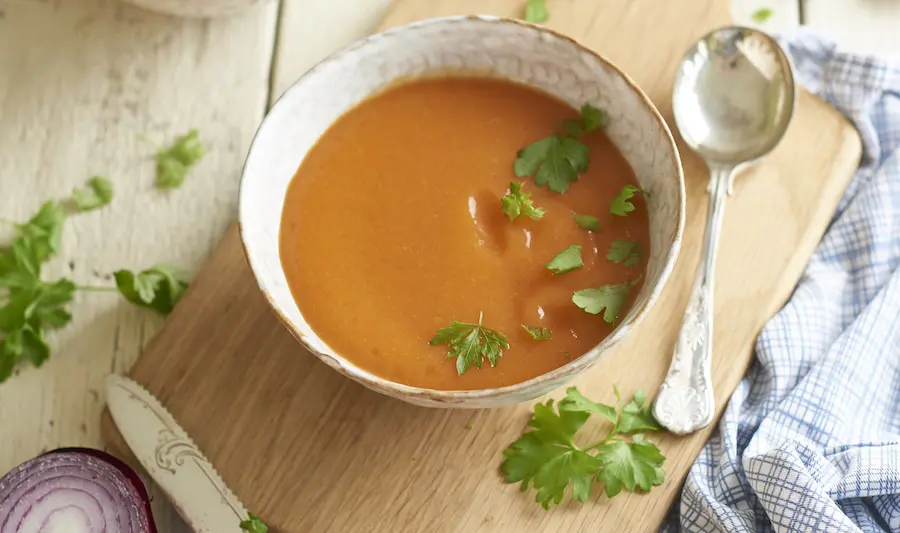 Recipe Info

This delicious soup warming soup is taken from the Youth Plan as recommended by Health and Wellbeing Mag. "Feed your face... Nourish your body with these nutritious recipes that have been created to help you life life to the full.

Instructions
Step 1 -
Wash and peel the carrots, then drizzle with grape seed oil and roast for 10 minutes on a lined baking tray. Add the garlic cloves and continue roasting until the carrots start to crisp at the edges.
Step 2 -
Meanwhile, gently fry your onions and prepare the bouillon.
Step 3 -
Once the carrots are cooked, add them to the bouillon mixture and blend smooth. Return to the heat in a saucepan, heating to the right temperature. Season to taste
Ingredients
500 g carrots
2 Onions
5 Garlic cloves, peeled and minced
1/2 pt Vegetable bouillon
1 tbsp Grape seed oil
Salt and pepper to taste