Serves: 4
Prep 5mins
126 kcals / serving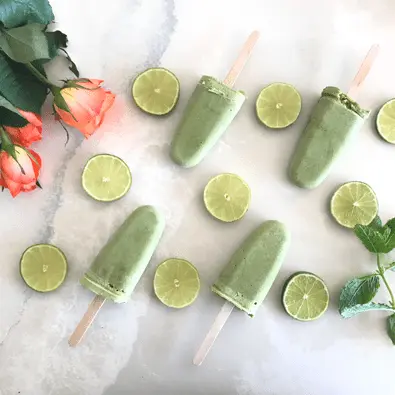 Recipe Info

An easy to prepare Protein popsicle treat for sunny afternoons.

Instructions
Step 1 -
Blend all ingredients and pour into popsicle moulds with wooden sticks for handles
Step 2 -
Put in freezer for at least 3-4 hours or until set. When ready, remove and run under cold water tap to soften the surface. Take out of mould and enjoy.
Ingredients
1 medium Avocado
1/2 can Coconut milk
2 Kiwi peeled
1 Lime juiced
1 scoop Protein Smoothie - banana