Serves: 1
Prep 5mins, Cook 60mins
319 kcals / serving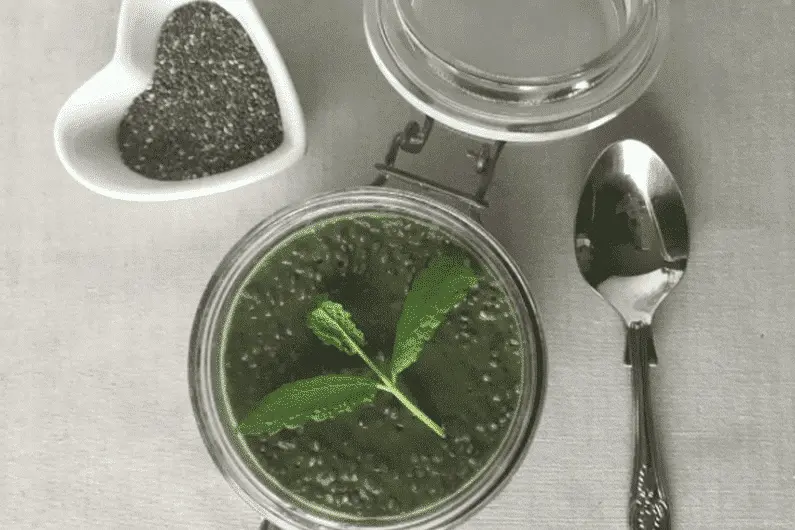 Recipe Info

This is a deliciously fresh breakfast or perfect treat at any time of day, you can mix it up in minutes but leave over night to be ready first thing. Chia seeds are hydropilic, which means they absorb water, in this dish we've used almond milk for a delicious creamy chia seed pudding.

Instructions
Step 1 -
Blend matcha, 2 mint leaves and almond milk.
Step 2 -
Stir in chia seeds and put in serving bowl.
Step 3 -
Put in fridge to chill and set over night.
Step 4 -
Serve topped with mint leaves to decorate.
Ingredients
100 ml Almond milk
2 tbsp Chia seed
1/2 tsp Coconut nectar or similar
1 tsp Matcha
1 sprig Mint