Serves: 2
Prep 10mins, Cook 60mins
248 kcals / serving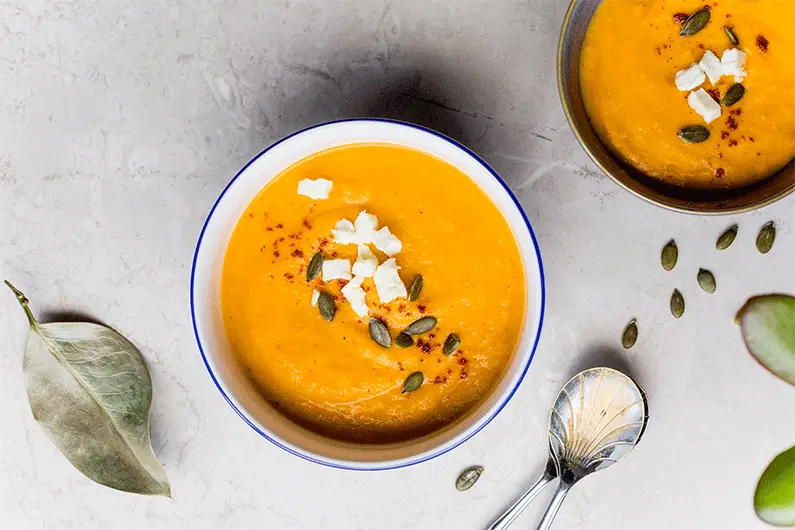 Recipe Info

This soup is totally delicious as a lunch time staple or starter to an evening meal.

Instructions
Step 1 -
Slice the butternut squash in half, then wrap in foil and roast until soft (around 30 minutes).
Step 2 -
While the butternut squash is cooking. Add the oil to a pan on the hob and heat, before gently frying the onion until softened.
Step 3 -
Pour in the coconut milk, then add the squash and vegetable stock and simmer for 20 minutes.
Step 4 -
Allow to cool slightly, then blend your soup smooth in a blender before returning to the pan.
Step 5 -
Serve with sprinkled parsley.
Step 6 -
For a variation, try adding a sprinkling of chilli flakes to spice things up and chick peas or beans for more protein.
Ingredients
2 cup Butternut squash
1 can Coconut milk
1 pinch Himalayan salt
few leaves Parsley chopped
1 tbsp Rapeseed oil
240 ml Vegetable stock
1 White onion