Serves: 2
Prep 5mins
647 kcals / serving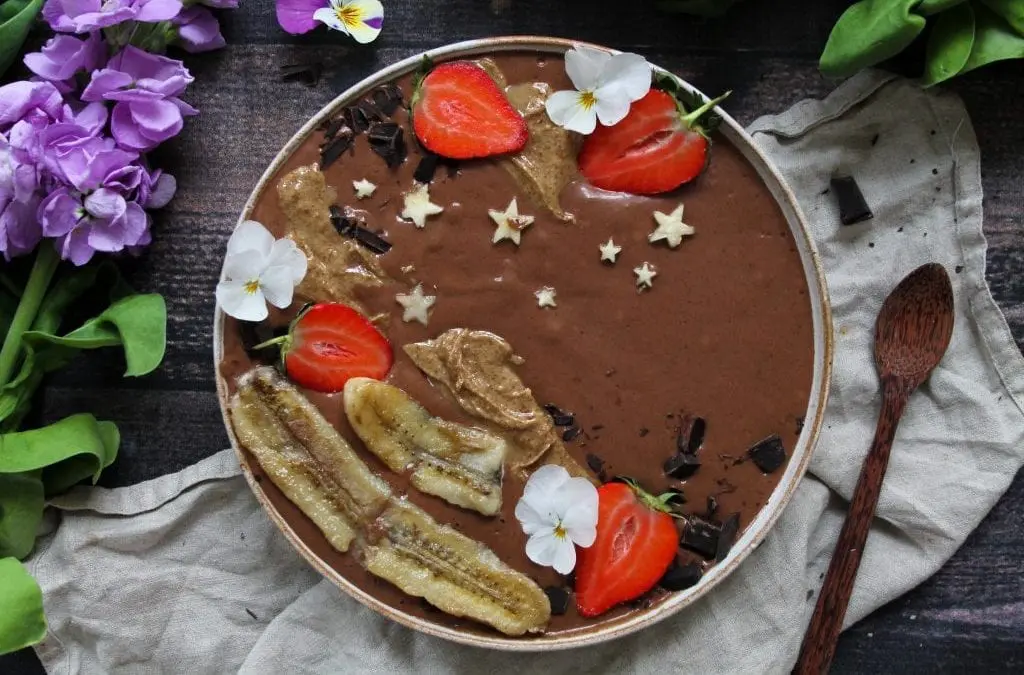 Recipe Info

We are just so much in love with this beautiful protein bowl by Samantha Hadadi. What absolute deliciousness. 'For me, peanut butter and chocolate is one of the greatest combinations known to man. And, when you throw bananas into the equation…oh boy!

Instructions
Step 1 -
Start by making your caramelised banana. Heat the oil in a frying ban until melted and hot. Swirl the oil around the pan to spread it evenly, then sprinkle a touch of sugar over each of your banana slices. Place face down and cook until caramelised (a couple of minutes), then flip and cook on the other side. Set aside.
Step 2 -
In the meantime, make your smoothie by blending all ingredients together until completely smooth, adding more or less milk depending on the consistency desired (I like my smoothie bowl thicker as it holds toppings better and seems more satisfying!).
Step 3 -
Pour smoothie into two bowls, then top with your chosen toppings and the caramelised bananas. Enjoy!
Ingredients
1 Banana (caramelised option)
1 Bananas sliced & frozen
1 cup Coconut or almond milk
1 tsp Coconut sugar
1 1/2 tsp Lucy B coconut oil
2 Pitted dates
1 scoop Rejuvenated Chocolate Protein
1 pinch Salt
1 tbsp Smooth peanut butter
1 tsp Vanilla paste
Peanut butter
Dark chocolate
Berries