Serves: 2
Prep 10mins, Cook 15mins
173 kcals / serving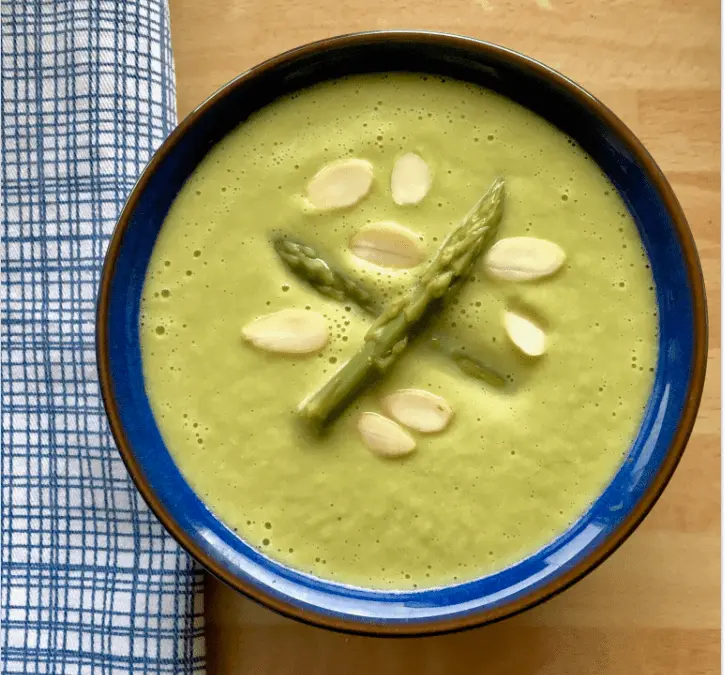 Recipe Info
This is a quick and simple recipe yet so nutritious. Asparagus is seasonal in spring and makes a delicious lunch or supper soup.
Instructions
Step 1 -
Add asparagus, onion and garlic to pan with 2 cups water.
Step 2 -
Bring to simmer and steam for up to 10 minutes until asparagus is tender.
Step 3 -
Add with remaining ingredients to blender and blend until smooth.
Step 4 -
Allow steam to escape the top of the blender or allow to cool a little first.
Step 5 -
Pour in bowls and sprinkle with black pepper
Ingredients
1/2 cup Almonds
5 cup Asparagus chopped
sprinkle Black pepper
2 Garlic cloves
1 pinch Himalayan salt
1 tbsp Olive oil
1/2 tsp Vegetarian stock
1/2 White onion