Serves: 4
Prep 30mins
369 kcals / serving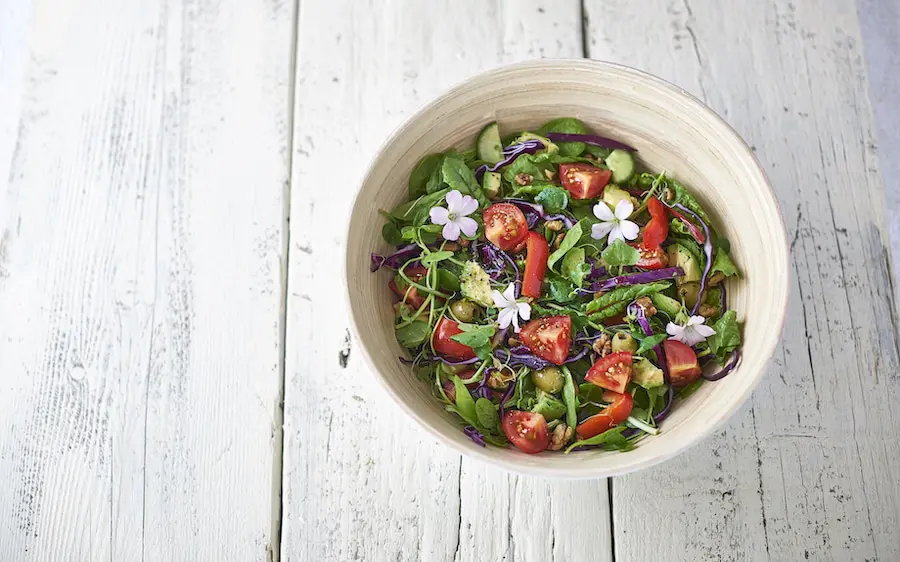 Recipe Info

This salad is packed with amazing nutrients, vitamins, minerals, antioxidants, proteins and essential fatty acids. The rich variety of vegetables contain many sirtuin boosting compounds to help promote longevity and turn back the biological clock.

Instructions
Step 1 -
Wash each of the salad ingredients and chop onions, tomato and cucumber
Step 2 -
Peel and scoop out flesh of avocado
Step 3 -
Combine the ingredients, topping with alfalfa sprouts and sprinkling with sunflower or pumpkin seeds.
Ingredients
150 g Swiss Chard
50 g Watercress
200 g Red cabbage finely slides
1 Red pepper, de-seeded and chopped
1 Red Onion
1/2 Cucumber, sliced
6 Tomatoes
1 Avocado chopped
8 Olives
10 Walnuts broken
20 g Pumpkin seeds
Dietary info
Diabetic | Gluten Free | Halal | Low Calorie | Low Salt | Vegan |
Vegetarian