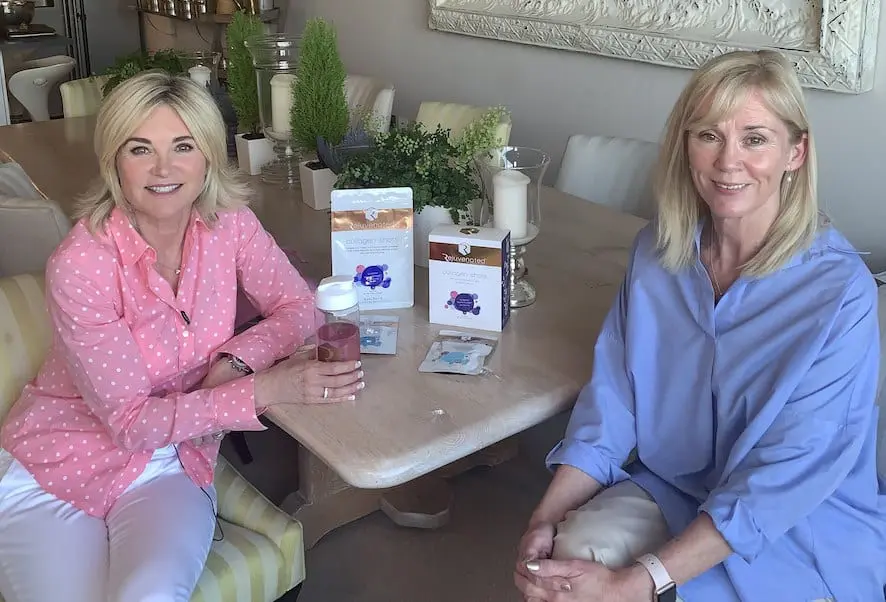 We are over the moon to reveal we are partnering with the Pink Ribbon foundation this October.
When we were looking for a charity to partner with, we came across the Pink Ribbon Foundation and were blown away by the passion and energy of their Head of Corporate Partnership, Lisa Allen.
Lisa runs the charity from a bedroom in her home and actually if you check out her full title it is Head of Corporate Partnership, PR and Events which really shows just how much she coordinates and puts into this amazing charity.
Our founder Kathryn met with the very lovely Anthea Turner to discuss the charity and why she is involved. – We'll reveal more over the following month.
Within the Pink Ribbon Foundation there is very little infrastructure, which has been a deliberate decision to keep over heads low. As the foundation is driven by the passion of its trustees and patrons to maximise the amount of money that can be paid to the charities it works with.
What is the Pink Ribbon Foundation?
'The Pink Ribbon Foundation is a grant making trust with a mission to fund projects and provide financial support to UK charities which relieve the needs of people who are suffering from, have been affected by breast cancer, or who work to advance the understanding of breast cancer and its early detection and treatment.'
There are a large number of such charities and the Pink Ribbon Foundations supports many of the smaller charities which work on a shoestring. Every year charities are invited to apply for a grant to support and fund the vital work they carry out.
What do the Pink Ribbon Foundation do to help?
There are over 150 charities who have received grants from the Foundation and here are just some of them.
The Haven
Cancerkin
Action against breast cancer
Farleigh Hospice
The Primrose Centre
Cancer Research UK
Macmillan Cancer SupportHelen
Rollason Cancer Charity
Listen to Jonathan Prince MBE, Trustee of the Pink Ribbon Foundation
Why is Rejuvenated supporting the Pink Ribbon Foundation.
Sadly, we all know someone who has been affected with this awful disease whether it's personally, a family member or friend. It claims the lives over 12,000 women each year. Whilst the number of women who are diagnosed with breast cancer is increasing, the survival rates are improving too.
It isn't just the treatments that funding is need funding, the foundation supports charities who help with the practicalities of having breast cancer and how to cope with it too.
THE GOOD NEWS IS:
Almost two thirds of the women diagnosed today will survive their disease beyond 20 years. Early diagnosis is the key to these survival rates and our campaign is to reach one million women with our message to check their breasts monthly. By sharing this message we can all help to remind our mothers, sisters, aunts, daughters, friends, partners and even our men to check their breasts.
At Rejuvenated we have created a exclusive 'Pink Drink' Set.
10% of all the sales from the set will be donated to the Pink Ribbon Foundation. We will also be giving 50% of sales from the Youth Plan book.
We have highlighted a post about the campaign on Facebook and Twitter which we would love you to share.
There are 3 hashtags that we are using to measure how many people we reach. These are #turnyourworldpink #pinkribbonfoundation and #pinkdrink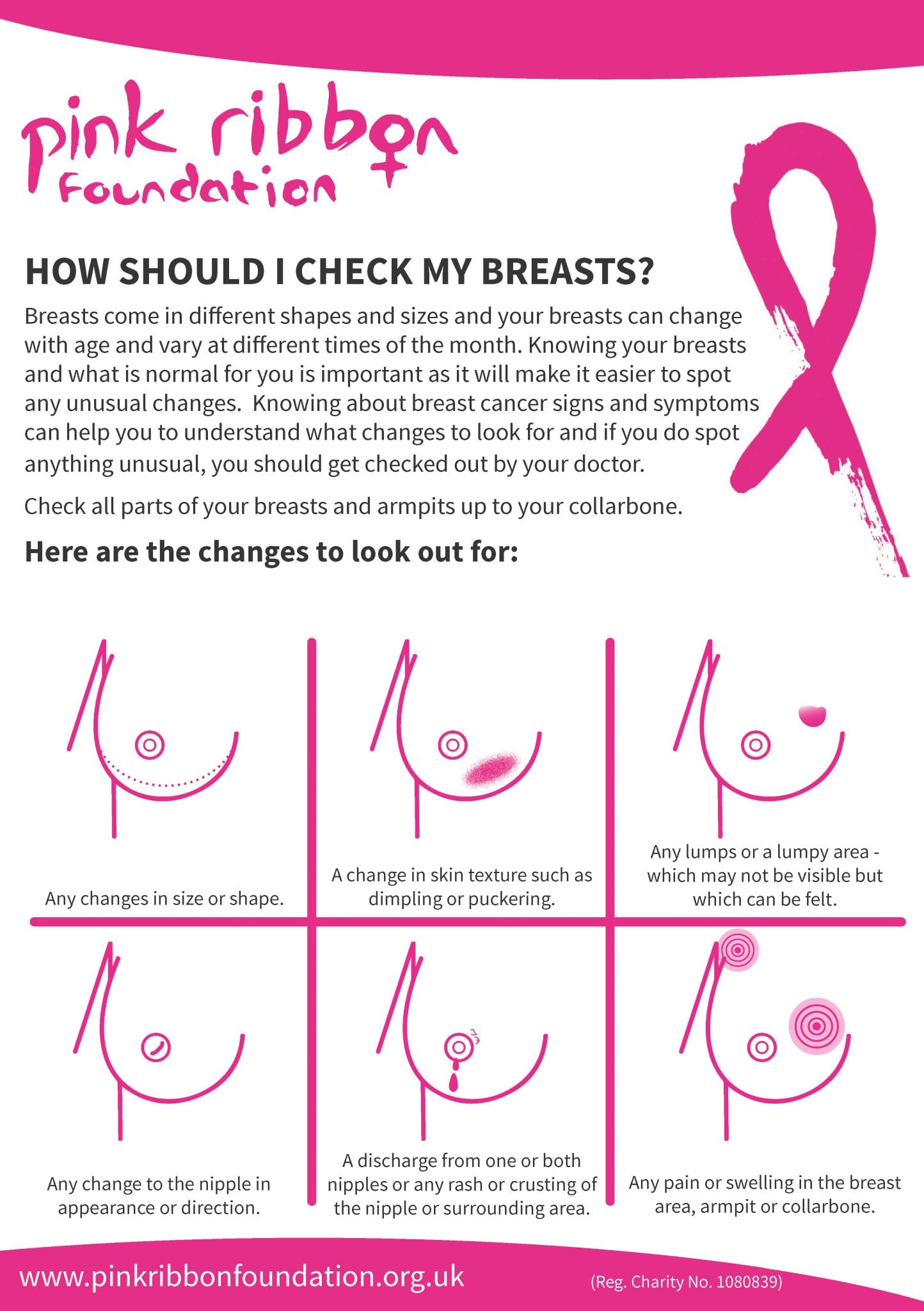 How should I check my breasts?
Breasts come in different shapes and sizes and your breasts can change with age and vary at different times of the month. Knowing your breasts and what is normal for you is important as it will make it easier to spot any unusual changes. Knowing about breast cancer signs and symptoms can help you to understand what changes to look for and if you do spot anything unusual, you should get checked out by your doctor.
Check all parts of your breasts and armpits up to your collarbone.
The diagram on the left shows you the changes to look out for.
For detailed information on breast cancer please go to the Pink Ribbon Foundation Fact page.