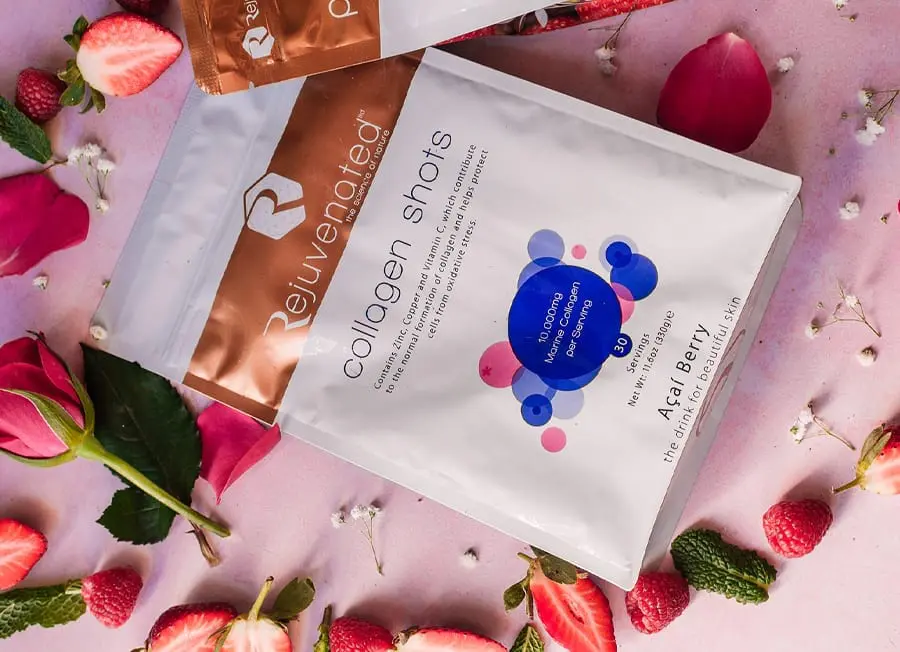 It was so wonderful to win the Beauty Shortlist awards but to read the judges comments was simply amazing.
We feel so proud and wanted to share them with you.
Here's a comment the founder of Beauty Shortlist posted on social media
Collagen Shots just seems to win consistently!! And we change our judges as well so more power to you ???? I need a warehouse of Collagen Shots, looking a bit worse for wear after 2 March.
… and the judges comments.
Rejuvenated has always been ahead of the collagen curve, delivering nutraceuticals in easy to take forms, and the fact that this brand repeatedly wins awards speaks volumes about the quality and efficacy of their products, including Collagen Shots, H30 Night Repair and H30 Hydration, three of our favourite skin rejuvenators.
Best Beauty Supplement Collagen Shots – winner
Collagen devotees already know it's a game-changing supplement for revitalising, smoothing and plumping skin. Collagen Shots' high strength drink includes skin-boosting marine collagen, super-antioxidant acai, cell "cushioning" and hydrating hyaluronic acid, important minerals and vitamin C, all condensed into one easy to take drink.
Extra one for Collagen Shots…
Collagen levels dramatically nose dive as we age (by 50 we're already in a "collagen crisis" with only about half our natural collagen levels left) so Collagen Shots' "skin elasticising" drink is a beauty boost we should all be taking from at least our mid-30s onwards…ideally, sooner!
H30 Hydration
If you're already using great skincare, plump up the volume and watch what a difference Rejuvenated's H30 Hydration can make.
H30 Night Repair
The intelligently-formulated "hit the pillow" beauty tablet that works hard overnight so you and your skin wake up looking more refreshed, feeling less fatigued.
Well done on lots of levels in this year's awards, 603 brands entered so it was competitive and a record-breaking year. Bravo Kathryn.