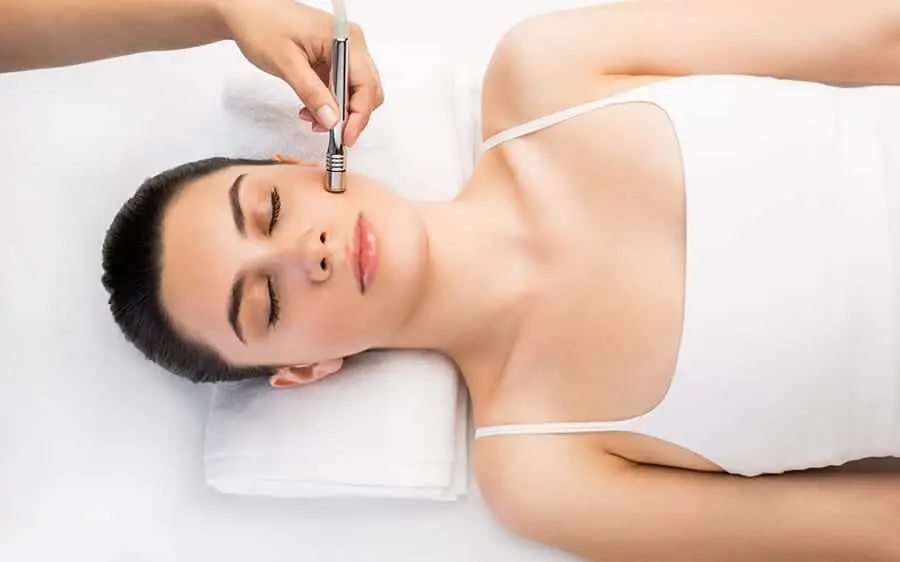 What is Diamond Microdermabrasion?
Diamond microdermabrasion is a non-surgical procedure offering safe and controlled skin abrasion. The diamond-tipped wand glides over the skin with a vacuum action gently polishing the skin. The treatment is more gentle than traditional methods, with no irritating crystals.
Having a selection of tips makes it perfect for any client as you can be as gentle or as aggressive as you like giving your clients bespoke treatments. At Rejuvenated we would always advise gentle treatment for gradual results, we are big believers in 'less is more'.
It can be used for a variety of quick non-invasive treatments.
Fine Lines
Enlarged Pores
Acne Scars
Sun damaged skin
Scar Tissue
Dry Skin
Age spots on hands and face
Gives the skin an overall fresher appearance
Stretch Marks
Ingrown hairs
Blackheads, congested skin, millia
Diamond Microdermabrasion erases the epidermal layers at varying depths in a controlled manner, minimising skin trauma. It mechanically alters the epidermis and invigorates cell renewal to create a healthily balanced skin surface. It is then possible to improve or eliminate many skin conditions and skin imperfections.
It's a perfect lunchtime procedure, offering immediate visible results.
Check our list of stockists for practitioners that offer this treatment. Our range of products compliment all salon treatments Rejuvenated Shop.